COVID-19
Institutional
News
Butterdome transformed into standby hospital overflow unit
Capable of hosting up to 300 hospital beds, the facility will remain open indefinitely as a precaution measure.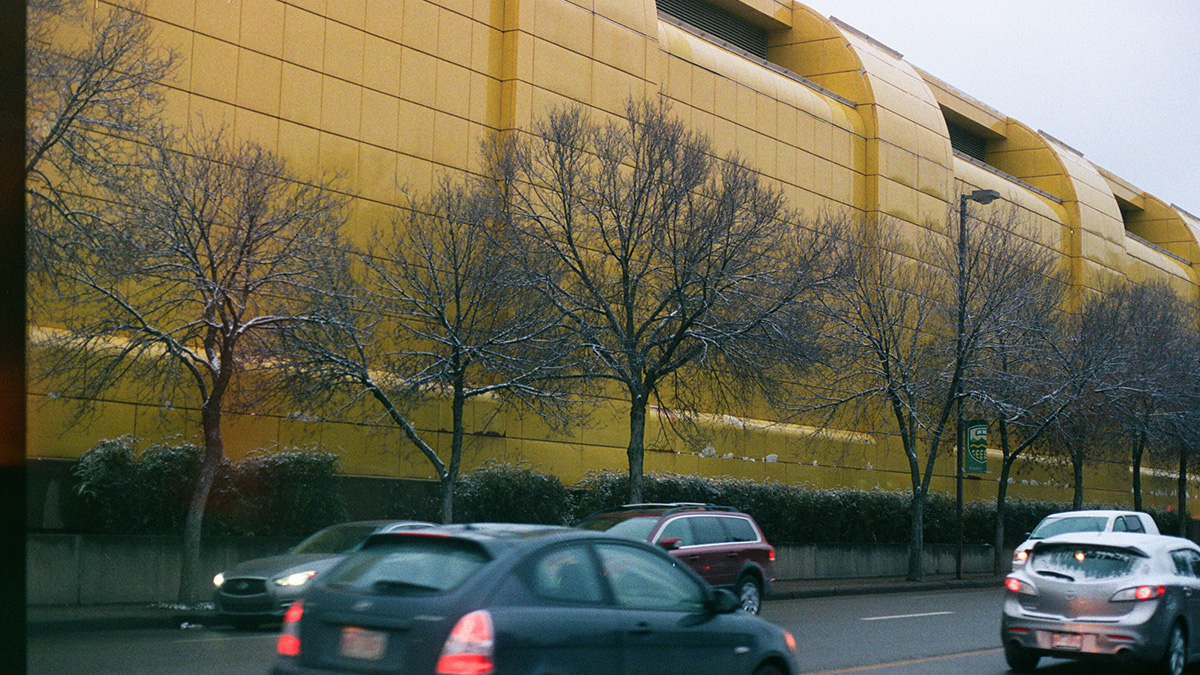 The University of Alberta's Universiade Pavilion, more commonly known as the Butterdome, is on standby to accommodate patients if Edmonton hospitals run out of space due to COVID-19. 
The 64,000 sq. ft. building has been transformed by the university in collaboration with Alberta Health Services (AHS) and the Canadian Red Cross. Normally used for sporting events, career fairs, and student examinations, the Butterdome was equipped as a hospital overflow unit in January. From March to June last year, the building was also used as a referral-only COVID-19 clinic for AHS.
Due to new COVID-19 variants, Edmonton hospitals are currently facing reduced capacity and longer wait times.
Andrew Sharman, vice-president (facilities and operations) and executive lead for the U of A's COVID-19 Public Health Response Team (PHRT), said the Butterdome unit is primarily meant for patients that are not in critical condition.
"If there is a capacity issue within the hospitals within Edmonton, the aim would be to put patients that are unable to go back to their place of residence [in the Butterdome]," Sharman said. "Say there's an outbreak in a building or a home, and they still need some treatment. Those are the sort of patients that AHS would put in the Butterdome, to allow the wards and clinical wards to be freed up for those that are more critically unwell."
According to Sharman, the Butterdome facility is set up with regular hospital equipment.
"There's a bed, bedside table, monitoring equipment, and clinical equipment is already set up for each of the beds," Sharman said. "I did a walkthrough with the president and CEO of AHS a couple of weeks ago … and [the unit] is fully set up and ready to go."
Sharman said the Butterdome was chosen because the AHS was looking for a large space where they could put up to 300 beds. Additionally, the building's location, which is close to the U of A Hospital, means the facility can rely on support provided through that hospital if needed.
"It's a very handy building," Sharman said. "We partnered with AHS last year when they set up their assessment center, and it was also used as a reception center during the Fort McMurray fires in 2016."
According to Sharman, the facility will not interfere with classes if they resume in-person for the fall semester, as AHS is using parts of the building that are out of the way for students. Specifically, patients access the building on the West side, and staff have separate access through an entrance on the Northwest corner. However, Sharman shared that there could be an issue with in-person examinations, which the Butterdome is typically used for.
"We may not be able to put 1800 students in the Butterdome at once, even in the fall," Sharman said. "With the vaccine rollout, hopefully things will ease, … [and] at the moment [AHS has] suggested that the summer is probably good enough [for Butterdome use], but obviously we will stay flexible."