Institutional
News
U of A 2021-22 budget sees a possible increase in tuition, residence and meal plans
Alongside tuition increases, there will also be increases to residence and mean plan rates, alongside the elimination of flex dollars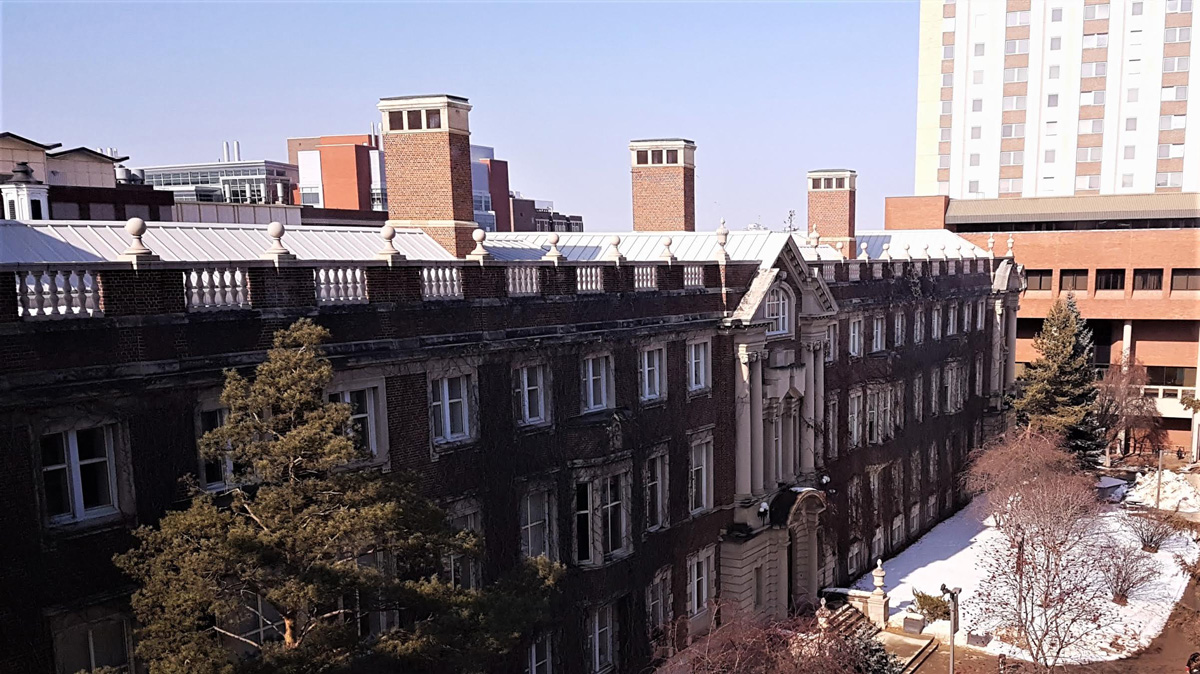 The University of Alberta's 2021-22 budget is one step closer to approval, with administration anticipating a heavy cut from provincial funding. 
On February 25, the Board of Governors (BoG) subcommittee Board Finance and Property Committee (BFPC) met to discuss the university's 2021-22 budget. This subcommittee makes decisions regarding the university's finances and property. 
At this meeting, the committee also voted to approve the budget alongside multiple proposals to go before BoG on March 12, where it will receive final approval. 
The university's 2021-22 budget is organized around an anticipated 9.7 per cent cut from the provincial government's Alberta Campus Grant, which is how the university receives provincial funding. This cut will translate to a cut of $53 million.
Currently the Alberta 2021 budget estimates that operation expense funding will decrease between 2021-22 by $135 million, but the exact proportion that will be cut from the U of A is yet to be disclosed.
Tuition increases approved by committee for final approval by BoG
The committee voted to approve a seven per cent increase to tuition for the 2021-22 academic year, similar to the seven per cent increase students saw this year.
This is due to the provincial government allowing post-secondary institutions to raise tuition by seven per cent for three years, which was revealed in the 2019 provincial budget.
The university will also continue to increase financial support by 15 per cent for domestic students.
International students admitted prior to 2020 will see a four per cent increase in tuition, while those admitted others later are in a program-based cohort, where tuition remains guaranteed.
The board also voted to increase Mandatory Non-Instructional Fees (MNIFs) by 1.6 per cent, which is equivalent to $12.96 per student if enrolled full time in Fall and Winter semesters.
On top of the 1.6 per cent increase, $1.50 will be added to the Health and Wellness fee to pay for a sexual violence prevention coordinator, a position the Students' Union pushed for.
At the meeting, Provost Steven Dew explained the 1.6 per cent increase is calculated based on a formula accounting for university cost drivers.
To read more about the proposed tuition increase, check previous Gateway coverage here.
Student leaders the only vote against tuition increases
Joel Agarwal, current Students' Union President, said that despite understanding the financial constraints the university is under, he has heard multiple "heartbreaking" stories for students struggling to afford university.
"I've heard stories from students about them taking multiple jobs to stay at the university," he shared. "I've received emails from students who have been so stressed beyond their minds, asking me for advice about how they can transfer universities because they can't afford the 25 per cent increase in tuition that we will see next year."
"I'm bringing the student perspective to the table. I'm here to convey the notion that these numbers that we're voting on today are not just numbers on a budget, they have impacts on student life."
Agarwal also went on to speak on his proposal from the Academic Planning Committee meeting on February 25, which proposes that any extra tuition revenue not budgeted by the university would be funneled into student aid
Dew said he had no problem using excess revenue to suit the needs of students, but cautioned against dedicating them to financial aid, citing other areas that could use funding such as mental health support or creating extra sections for crowded classes.
"I would caution us against picking a particular thing to focus on… if for some reason we do have unbudgeted extra dollars, we want to make sure we have the flexibility to put them wherever the fire is burning the hottest," Dew said.
Dew also said the proposal will be discussed at future meetings and would work with Agarwal to come up with a plan.
The motion to approve tuition raises passed, with only Agrwal and Graduate Students' Association President Marc Waddingham were the only votes against the motion. This will be voted on for final approval at the next BoG meeting.
In terms of the motion to increase MNIFs, Agarwal voted against increasing the fees, but voted in favour of the $1.50 fee for the sexual violence prevention coordinator. This will be voted on for final approval at the next BoG meeting.
Residence and Meal plans also see increase
Similar to tuition, residence and meal plans were not immune from increases in the 2021-22 budget.
All residences will see a five per cent increase to their current prices. Andrew Sharman, vice-president (Facilities and Operations) explained that this is the last time residence will see such an increase.
"This is third and final increase to residence rates to address the historic underfunding,"he said.
After this year residence increases will be based on Consumer Price Index (CPI).
In terms of meal plans, there will be a two per cent increase to current rates for both North Campus and Augustana students.
"I think you're making it overly complex," he said. "The rate is an increase for everyone by two per cent, we are just removing the requirement for students on North campus to pre-pay the flex dollars."
There will also be the elimination of the Flex Dollars the were apart of the meal plans of Lister and Peter Lougheed hall.
"[Flex dollars] are not being well used," Sharman explained. "We believe the new meal plan is providing the right amount of support to students. It's a financial burden for students and families to pay them up-front, but then is also an administrative burden and cost of returning them at the end of the year."
By cutting Flex dollars, which cost $300, a seven-day meal plan now amounts to $5,059 while a five-day meal plan now costs $4,416. This makes the meal plans $201 and $213 less than current rates respectively.
Agarwal asked if the motion to increase meal plans could be split into distinct motions for North and Augustana Campus because students on the two campuses would be affected differently.
"For example, North Campus is actually experiencing a decrease in their meal rates whereas Augustana is experiencing a net increase," he explained.
Sharman disagreed with this idea, saying the cost is going up for all students on meal plans, regardless of the elimination of Flex Dollars.
BFPC passed the motion with only Agarwal opposed. This will be voted on for final approval at the next BoG meeting.
"Shovel-ready" infrastructure budgets awaiting funding
When discussing the university's capital budget, Sharman revealed that the university is looking to renovate several buildings on campus once they find funding.
"[This] will align the move to reduce our infrastructure footprint to cut costs, get out of some of our poor conditioned buildings, and reduce our deferred maintenance liability," he said.
These buildings include:
Education North and south ($21.95 million)
College of Social Sciences and Humanities, Faculty of Arts ($72.8 million)
Biological Sciences ($59.6 million)
Cameron Library ($24.79 million)
Critical Deferred Maintenance Projects ( under$35 milion)
Universiade Pavilion ($32.5 million)
Sharman said the Pavilion is a "pronvincial priority" since it has been used in multiple crisis such as the COVID-19 pandemic.
"The building's mechanical systems are end of life and the building envelope is past its sell-by date," he said.