COVID-19
News
Uncategorized
Butterdome COVID-19 clinic deactivated by Alberta Health Services
Alberta Health Services and the University of Alberta are looking at future sites to be used should a second wave of COVID-19 hit Edmonton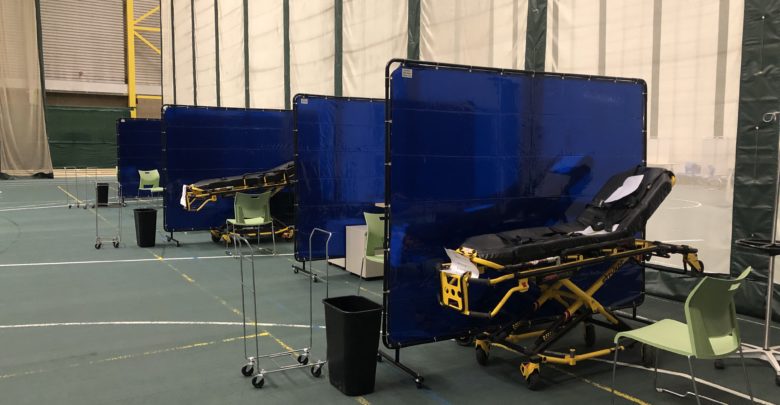 The University of Alberta Butterdome will cease being a referral-only COVID-19 clinic for Alberta Health Services starting June 10.
On March 27 it was announced by both Alberta Health Services and the U of A that the recreational facility part of the Van Vliet Complex was to be used as a secondary treatment and assessment centre for patients with COVID-19 or displaying COVID-19-like symptoms.
Andrew Sharman, vice-president (facilities and operations) and executive lead for the U of A's Public Health Response Team, announced the Butterdome would be demobilized by Alberta Health Services at the Board Finance and Property Committee — which oversees all financial matters at the U of A — on May 26. Alberta Health Services told the university on May 26 that it would no longer need the facility, which was turned over to them in its entirety.
While operational, the COVID-19 secondary treatment facility cared for 30 patients per shift and was open 16 hours a day by appointment.
According to Sharman, the U of A is assisting Alberta Health Services in demobilizing the site which is expected to take "a few weeks."
He added that the U of A is now working with Alberta Health Services to look at potential future sites which would be used in the fall or winter of this year "should wave two [of COVID-19] hit" Edmonton.
In a previous interview with The Gateway, Sharman said the Butterdome being used to help "fight the pandemic" was "a good news story" and formed "part of the University of Alberta's contribution to help fight this pandemic."