COVID-19
Institutional
News
Butterdome to become referral-only COVID-19 clinic for Alberta Health Services
The site will assess patients who are referred only and will not be a walk-in clinic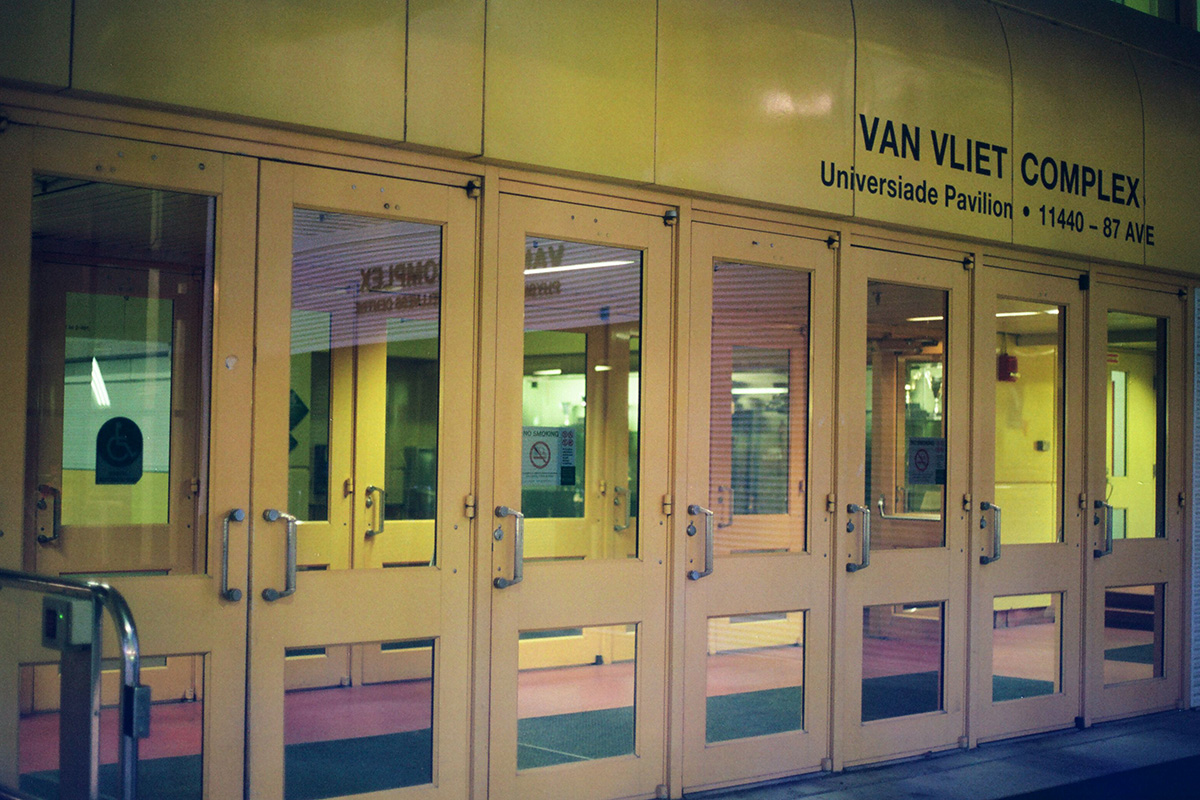 The University of Alberta Butterdome is turning into a referral-only COVID-19 clinic to ensure emergency departments within Edmonton are not overwhelmed.
Only mildly ill people who are referred by either calling 811 or by a health care official like their family doctor will be able to access the site if they need treatment for COVID-19, along with anyone who is experiencing respiratory or influenza-like symptoms. The secondary assessment facility will be operational "likely" middle of next week.
Both the University of Alberta and Alberta Health Services confirmed the plan to convert the recreational facility part of the Van Vliet Complex into a secondary treatment facility for COVID-19 on March 27.
Kerry Williamson, Alberta Health Services executive director issues management and communications, submitted a statement to The Gateway on behalf of the organization.
"This assessment and treatment centre is being created to ensure a safe space for patients to receive short-term treatment to support their recovery from influenza-like illnesses including COVID-19, where all efforts are geared towards ensuring a protected treatment environment for patients and staff," the statement said.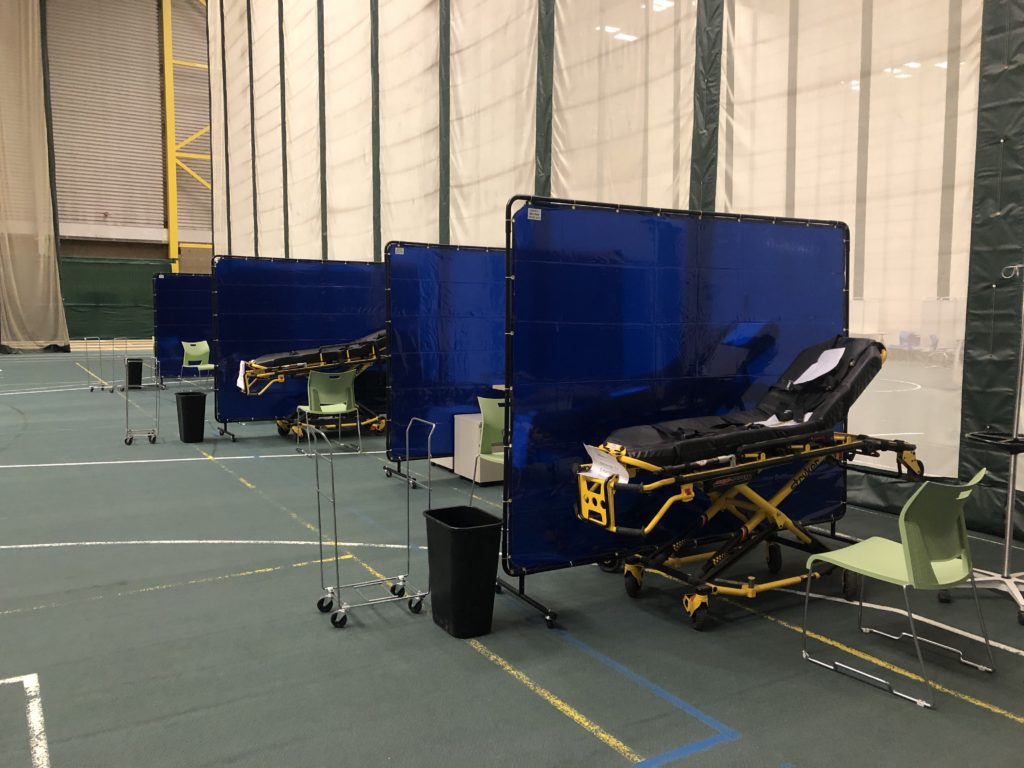 Alberta Health Services stressed it is not a walk-in facility. Patients will require a referral to go there.
"The secondary assessment centre is intended to meet the needs of patients who may be referred to an emergency department but not urgently."
Andrew Sharman, vice-president (facilities and operations) and executive lead for the U of A's Public Health Response Team, said in an interview with The Gateway that Alberta Health Services reached out "about a week ago" to see if they could use the site. They then confirmed on March 24 that they intended to use the facility or converted and ready to use.
The Butterdome centre is prepared for an initial capacity of 30 patients per shift, but can be expanded if extra space is required. The site will be open for 16 hours a day, by appointment.
Registered and licensed nurses, physicians, security, and administrative staff will be at the facility. Alberta Health Services said approximately 30 personnel will be on-site, with more if required, not including security.
Currently, the Butterdome will be the only site of its kind in the Edmonton Zone, but more could be added if required, Alberta Health Services said. Once opened, the facility will be used until "further notice."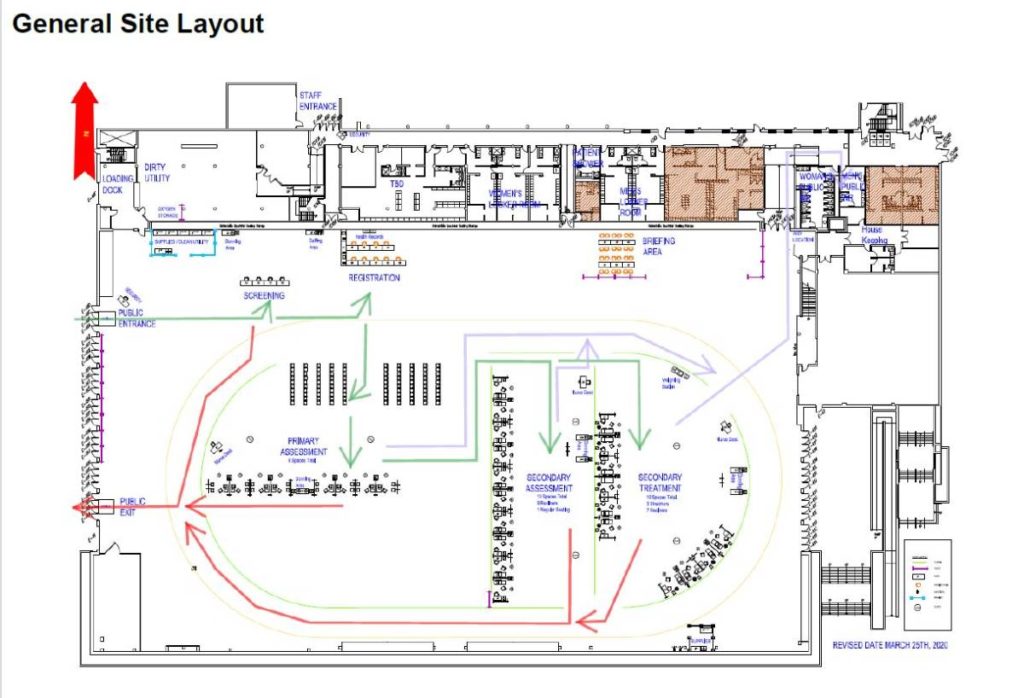 Butterdome handed over to Alberta Health Services in its entirety, Sharman says
The entire building is going to be sealed off and handed directly over to Alberta Health Services.
"It is secured from the rest of the Van Vliet Complex," Sharman said. "It is self-contained. Alberta Health Services has very much set up one entry for their staff from the east."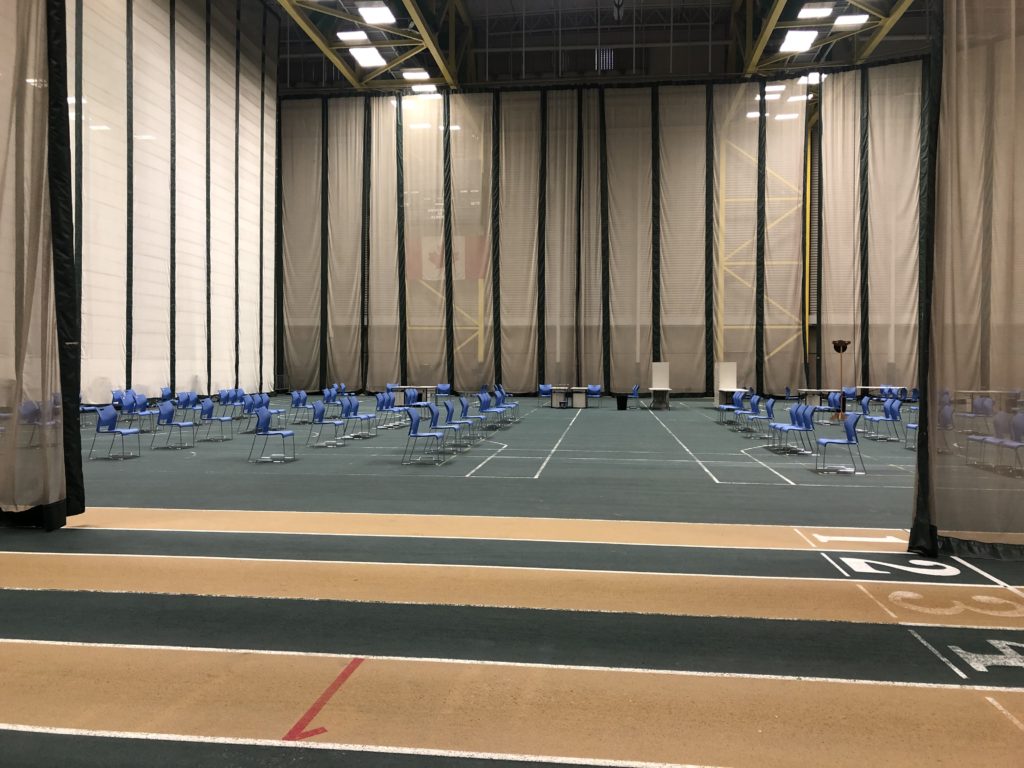 Varsity Parking lot will only be accessible to patients. The service road running behind the Butterdome will not be accessible to the general public.
Sharman said no U of A employees will be necessary to help run or administer the site unless a mechanical system requires maintenance or problem.
He added that allowing Alberta Health Services to use the Butterdome is part of a partnership to help "fight this pandemic."
"This is part of the University of Alberta's contribution to help fight this pandemic," he said. "This will help take pressure off their emergency rooms… This is a really good contribution and news story."
"Hopefully it will help Edmontonians and Albertans as Alberta Health Services move to met their peak treatment and demand."