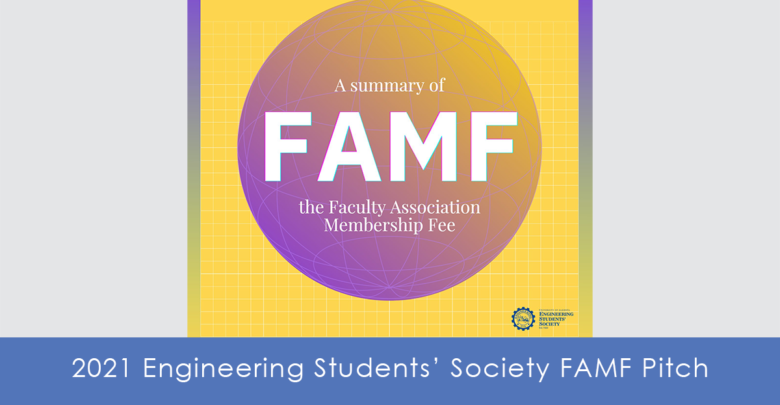 Alongside voting in a new Students' Union executive team, engineering students will also be voting to renew a faculty-wide fee.
On March 3 and 4, engineering students will vote on whether they would like to renew the Engineering Students' Society's (ESS) Faculty Association Membership Fee (FAMF). This fee will go towards the services the ESS provides to engineering students.
If the FAMF is renewed, full-time engineering student will pay $10 while part-time students will be exempt. The FAMF also has an opt-out mechanism for students who do not want to pay the fee. Representing the ESS in this pitch is Joey Mathieson, a fourth-year petroleum engineering student and president of the ESS.
Read more about the ESS FAMF platform in the 2021 ESS FAMF Q&A.