Elections 2021
News
Students' Union
OASIS Executive Committee Elections 2021 Q&A: Vice President Internal
Meet the two candidates for OASIS vice-president (internal) this year.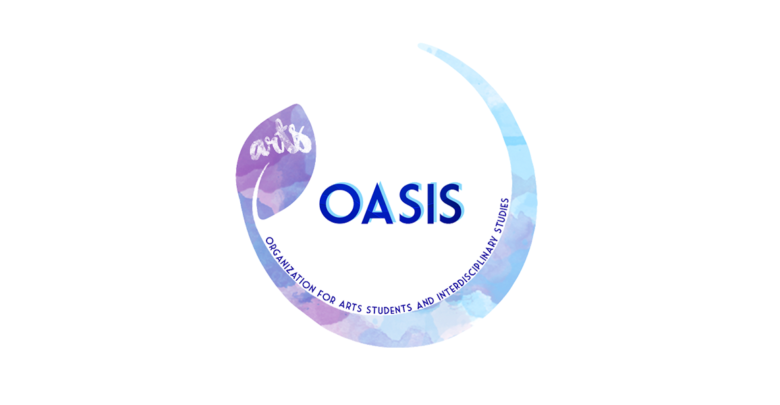 This article is part five of a six-part series.
---
Alongside voting for their Students' Council and General Faculties Council (GFC) representatives, arts and interdisciplinary undergraduate students at the University of Alberta are also voting in their faculty association representatives.
On March 17 and 18, arts and interdisciplinary undergraduate students will be voting for their representatives for the Organization of Arts Students and Interdisciplinary Studies (OASIS).
OASIS's mandate is to represent and serve undergraduate arts and disciplinary students. The OASIS Executive Committee is responsible for overseeing day-to-day operations, and the Council is responsible for overseeing the legislation and the activities of the Executive Committee. Executive duties include coordinating locker rentals, organizing events, reaching out to students, setting annual priorities, reviewing funding applications, and advocating for students' interests to the faculty of arts.
To help students get to know the candidates for OASIS elections, The Gateway interviewed them to learn more about how they would represent students and what issues they hope to address in these roles.
Responses have been edited for brevity and clarity.
---
Vice-president (internal) candidates
Anne Doerksen (she/her), third-year political science student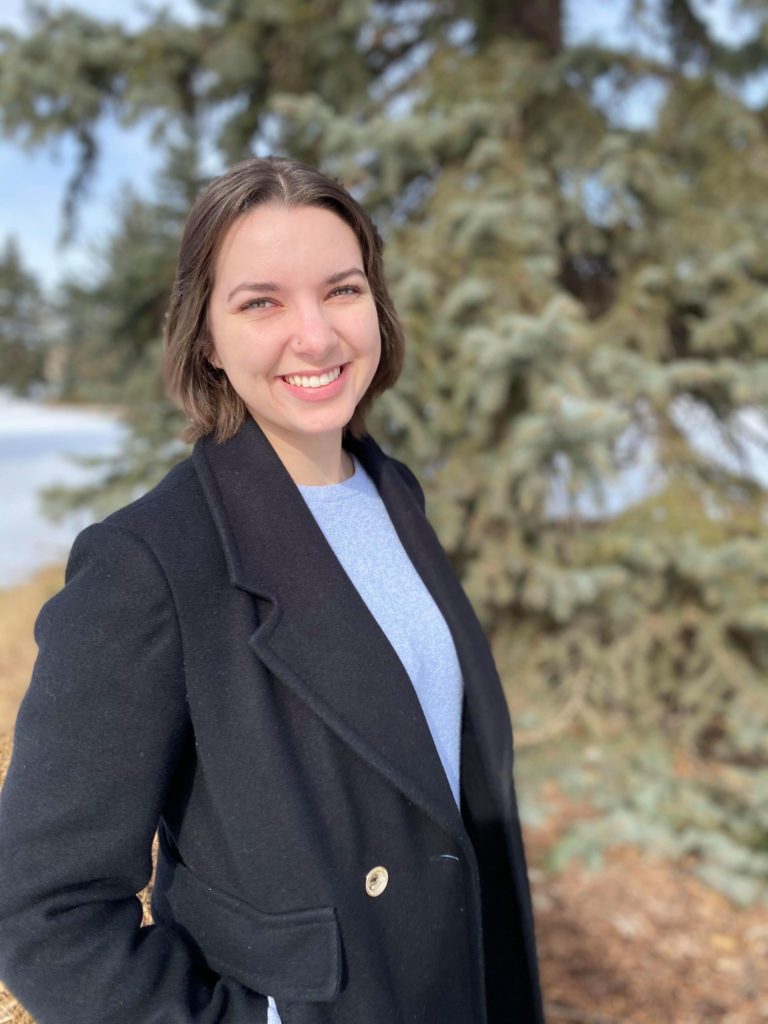 Nandini Chandra (she/her), fourth-year psychology student with a minor in political science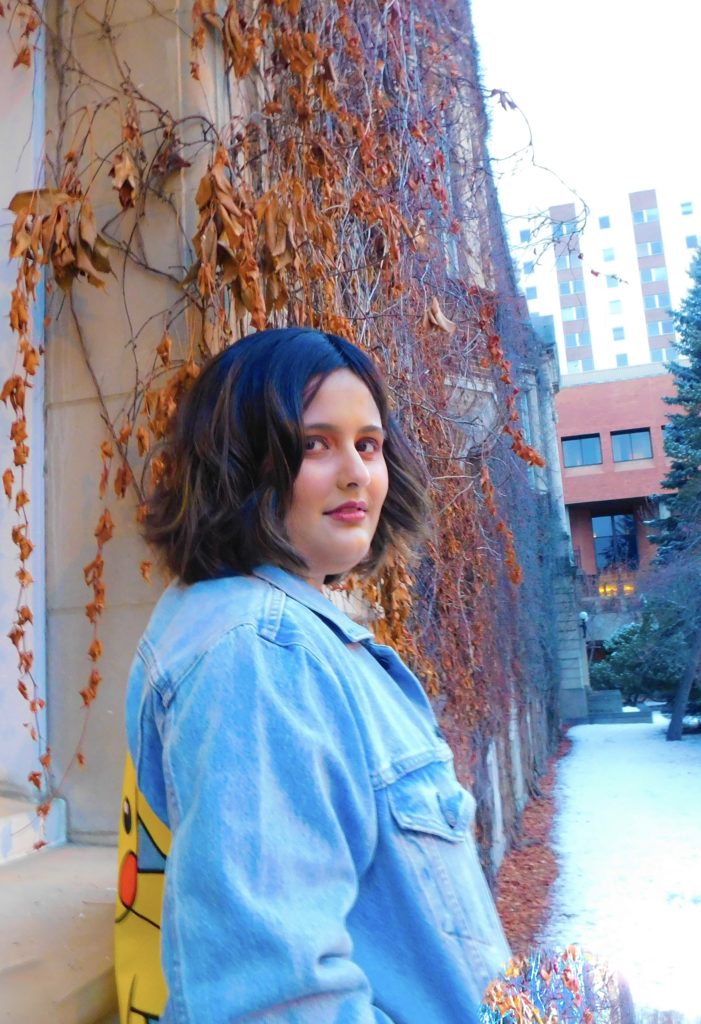 ---
Why are you running for OASIS Executive?
Anne Doerksen: OASIS is an incredible organization and I want to contribute to its success. It is difficult to remain connected to the University during this time, but I want to ensure that students are able to engage with the arts community online through OASIS. I'd like to continue the work of the current vice-president (internal) by growing the OASIS brand and helping students to feel connected. OASIS has supported me in the past, with things like free printing and the cereal bar, and I want to help other students know about that support as well as the other resources OASIS can deliver. Not many arts students know about OASIS or the amazing services that they provide, and I would like to change that. OASIS is an amazing way to be involved on campus and create better connections as well. I just want to create an awesome opportunity for students to become more involved within the arts community so they can enjoy their experience in school and create lasting relationships with the people they meet.
Nandini Chandra: I have been involved in OASIS through different avenues but I feel that my work as a student advocate is not done. My goal for this position is to give back to the students by investing more in giveaways and others to enhance that relationship between the faculty, departments and students. OASIS is an integral part of the faculty of arts and it is important that we maintain our presence. Social media is an important part of our communications and engagement with arts students.
Moreover, throughout my time with OASIS, I have come to meet many of you astonishing arts students, and I think it is time to feature and recognize your efforts in the faculty and beyond.
In addition to maintaining all the duties of vice-president (internal) as ensuring that you are aware of all the programs and opportunities in the faculty and OASIS, free printing operations when we are back on campus, lockers for all your needs, I think there is still space for OASIS and me to grow, right alongside you, focusing on your needs.
Can you explain your platform concisely?
Doerksen: Continuing to expand the social media platforms is something that I want to do as vice-president (internal). Right now, one of the most important ways to stay connected is through social media, such as Facebook and Instagram. I'd want to continue the growth of the OASIS brand so that all arts students would be able to recognize the logo and OASIS as an organization. Through social media OASIS is able to host a giveaway program which helps arts students to become more involved within the arts community.
I'd like to expand the program to include local businesses but still use some of the current businesses so that international students are able to access the giveaways as well. When we get back on campus, I want to include gifts in the giveaways as well because who doesn't want an ethical mug or plant from a local shop? It would cultivate the university's relationship with local businesses and create connections as well as opportunities. Another thing I'd want to expand on is the OASIS newsletter. I'd like to create additional highlights which would include a feature on arts students within different areas, such as the fine arts, social sciences, humanities, and international students, and what they are doing in the arts community within, and outside of, the university. Another feature would include arts advocates in the GFC, Students' Union, and OASIS and what projects they are working on as well as how they are representing Arts students. The final addition would highlight important changes happening in the arts, such as an ongoing update about the restructuring and how it impacts arts students. Changes in the faculty of arts would be mentioned as well, like tuition increases and adjustments within programs.
Chandra: My platform can be summarized as ART.
First is A: advancing engagement and communication. As vice-president (internal), hosting and supporting local events and businesses will be my priority. Reaching out to local businesses will help connect arts students to professionals in various industries while increasing OASIS' outreach through cross-promotion: a mutually beneficial marketing method that involves two or more businesses and student groups that promote each other to their members. Arts students deserve recognition. Posting blog posts highlighting their work and in addition to giveaways, I want to start an initiative called random acts of kindness, where arts students can nominate their peers for rewards, thereby increasing interaction amongst.
Second is R: resources and reliance. I aim to create direct lines of communication, regular surveys and incentivization, giving everyone a chance to engage with us more and also for us to cater our services more to their liking. I will advertise resources available to students within the faculty of arts, collaborate with Arts Undergraduate Services and Arts Work Experience to increase student outreach and information. To make our social media and website more accessible, I will add an additional "resources" page and highlights for easy navigation for all students. In addition to free printing and lockers, I aim to start new services such as curating a library that caters to different departments and courses, thereby helping students struggling with the costs of these items.
Lastly is T: transforming marketing and outreach. I hope to get more involved in the faculty and create more OASIS opportunities for arts students by reinventing our faculty or department-wide newsletters to cater to students' specific needs. I would team up with the executives to make a volunteer database on our website which would help mobilize the website.
While continuing monthly newsletters, giveaways, polls and question and answer forums, investing time in cross-promoting through inter-faculty communications will increase outreach and allow us to engage with the college of social sciences and humanities.
What is an issue that you see facing your faculty specifically and how would you address it?
Doerksen: An issue I see the faculty of arts facing is the loss of identity as we move towards the college of social sciences and humanities. Another concern is the division of fine arts, division of humanities, and the social science division within the faculty of arts in the college model. This divide within the faculty can cause a further loss of identity and a separation between the programs. I do not want that to happen and I'd work towards creating a solid arts identity for students to follow regardless of their program. The identity would be created through social media, such as Instagram and Facebook, and the OASIS website, until we can go back to campus. Online presence is one way arts students can stay connected and stay up to date on what is happening within the arts faculty. The giveaway program also unites arts students, but I'd like to continue its growth so that every arts student can be involved.
I'd also like to feature the new OASIS team so that students know who is representing them and how they can be connected to those people as well. The newsletter would bring together students from different areas within the arts and highlight their contributions, or involvement, in the arts community within, and outside of, the university. Arts students can remain connected and find out what is happening in different divisions of the arts through the newsletter and I'd like to continue its growth. It is extremely hard to build relationships during this time but if arts students can be united through OASIS then I want to do everything that I can to make that possible.
Chandra: Students in arts are facing a struggle with online learning and engagement with department associations, faculty associations, and professors in classes due to the change in the office hours. Specifically, first year students have had to spend their first year alone, and their future in the university will be different. Not only would they have to readjust to a new environment, but they would also have to relearn their education environment. While OASIS's engagement and outreach has been steadily increasing, we need to cater more to the students' needs and make them aware that we are catering to them which can be done through the points highlighted in my platform and marketing plan. We as a faculty need to grow as a group and have a wonderful opportunity to do that as everything is online and more accessible to us regardless of the time zone we are in.
How will you ensure you remain accountable?
Doerksen: I will remain accountable to arts students by always putting them first. I plan on checking the OASIS email every day to ensure that all concerns that are raised by students or groups are addressed quickly. I also want to personally reply to those emails so that students and groups know that someone cares for their concerns and plans on helping them if possible. Arts students should have the security of knowing that someone is taking the time to read about their concerns and not have to worry about an automatic reply. I'd also like to use my personal Instagram account as a vice-president (internal) update platform. Every week I'd update students on what is happening within OASIS, what I am working on, and what progress I am making. Students should be able to personally reach out to their representatives and I want to make sure that I am available to anyone who wants to connect with me, whether it be as a representative or a friend. I want to create personal connections to the people who reach out to me, as well as OASIS, so that people know they have support wherever they need it. The connections would help me remain accountable to them as well as the rest of the students I want to represent.
Chandra: A lack of accountability can lead to low team morale, unclear priorities across the team, members becoming less engaged, not meeting goals, low levels of trust, and high turnover. The OASIS vice-president (internal) job is to manage communications within the organization to ensure that it is running smoothly so that other executives members can perform their duties to the fullest. An excellent way to avoid the negative consequences mentioned before is to lead by example and hold myself accountable where I complete all tasks and assignments by the agreed-upon timeline, make an effort to support my team when needed, and show up prepared. As a member of the organization, it is my responsibility to seek feedback and provide it, which will help resolve issues and concerns as soon as possible. The feedback that we receive will also highlight the aspects we have missed while carrying out our duties. Therefore, it is essential to make accountability a habit by keeping track of my commitments.
What are your plans for the marketing of OASIS?
Doerksen: The current vice-president (internal) has created an amazing social media presence and many arts students follow the Facebook page as well as the Instagram account. Many people use social media to stay connected and I want to continue the expansion of it so that the OASIS brand becomes more recognizable. To do that I would create more posts allowing students to interact with the Instagram account. I'd also want to create a student highlight on Instagram and Facebook to feature what arts students are doing within the Arts community, which would relate to the newsletter. Students might recognize their friends being highlighted on the social media accounts and decide to follow OASIS. The newsletter would feature many students and often people enjoy sharing their accomplishments with their friends which would create more involvement in OASIS. Giveaway also cultivates involvement and I'd like to continue the program as well as expand it to include local and ethical businesses. People want to become involved when they feel like they have a chance to win something so the giveaways would continue to OASIS' social media.
If we go back to campus, then I'd want to invite the members of OASIS to have class talks on what OASIS is and how it is a benefit to Arts students. In my first year I never heard about OASIS, but I'd like to change that for future students. Another strategy would be to post brighter and bigger posters in high traffic areas on campus so that people are able to see and recognize the OASIS brand. OASIS should be a resource to many students, but they do not access it because they don't know about it. More arts students can benefit from OASIS and the organization needs to reach more people through social media, features, and word of mouth. I want to expand the current reach of OASIS and make all arts students know how great the organization is.
Chandra: The first step to a good marketing plan is to know what your audience is. One way this can be done is through getting more involved in the faculty through creating more opportunities for arts students to be involved and engaged with OASIS. Moreover, to establish our presence in the faculty we must take advantage of other faculty or department wide newsletters like the weekly Arts Undergraduate Newsletter, the department association newsletters, and the Arts Work Experience (AWE) newsletter.
Since OASIS has recently launched a journal, it is essential to advertise it with the Undergraduate Research Initiative newsletter should it continue. While it may have a separate website, we should include information about it on the main OASIS website. As mentioned in my platform, I would team up with the executive to make a volunteer database on our website which would help mobilize the website. This would take the whole team as such opportunities would come under all portfolios. Moreover, creating direct communication between OASIS and arts students will help the students engage with us more and help us directly address the issues and concerns and cater our services to their needs and have a positive impact.
The previous vice-president (internal) has used social media to engage with the arts community through monthly newsletters, giveaways, polls and question and answer forums and I would like to continue that. Cross-promoting through inter-faculty communications will also be an excellent way of marketing for OASIS. While OASIS specifically caters to arts students, I feel that it is important that we specially engage with other faculties in the college of social sciences and humanities.
Fun Question 1: If you had to eat at one HUB vendor for the rest of your life, which one would you choose?
Doerksen: Teapsy.
Chandra: Burrito Libre.
Fun Question 2: What quarantine hobby have you picked up?
Doerksen: Baking!
Chandra: Knitting!