Elections 2021
News
Students' Union
OASIS Executive Committee Elections 2021 Q&A: Vice President Outreach
Meet the sole candidate for OASIS's vice-president (outreach).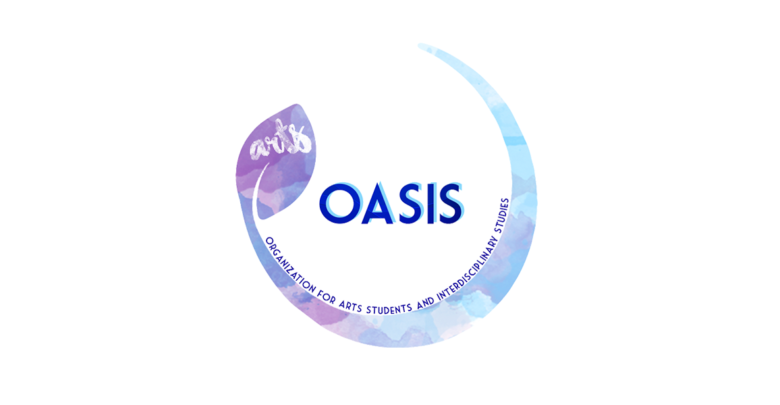 This article is the last of a six-part series.
---
Alongside voting for their Students' Council and General Faculties Council (GFC) representatives, arts and interdisciplinary undergraduate students at the University of Alberta are also voting in their faculty association representatives.
On March 17 and 18, arts and interdisciplinary undergraduate students will be voting for their representatives for the Organization of Arts Students and Interdisciplinary Studies (OASIS).
OASIS's mandate is to represent and serve undergraduate arts and disciplinary students. The OASIS Executive Committee is responsible for overseeing day-to-day operations, and the Council is responsible for overseeing the legislation and the activities of the Executive Committee. Executive duties include coordinating locker rentals, organizing events, reaching out to students, setting annual priorities, reviewing funding applications, and advocating for students' interests to the faculty of arts.
To help students get to know the candidates for OASIS elections, The Gateway interviewed them to learn more about how they would represent students and what issues they hope to address in these roles.
Responses have been edited for brevity and clarity.
---
Vice-president (outreach) candidate
Ariane Lamoureux (she/her), second-year political science and sociology double major student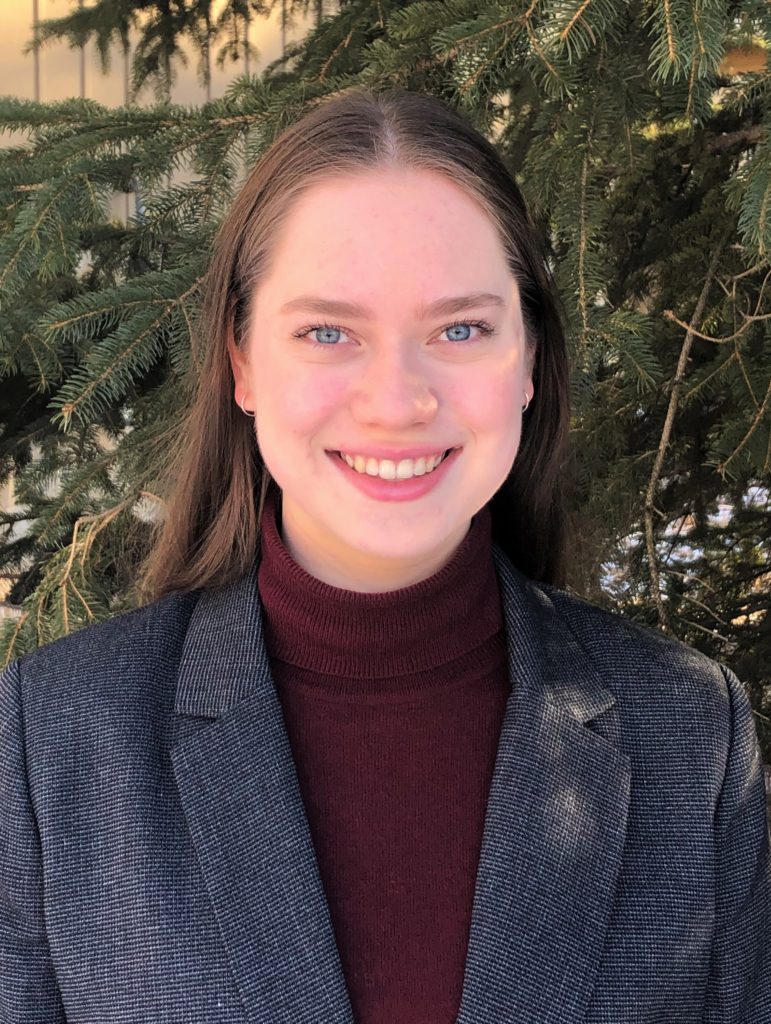 ---
Why are you running for OASIS Executive?
Ariane Lamoureux: When I began university, I came to the U of A with a strong desire to do good in my community and make a difference, something I think many of you can relate to but I struggled to find a place where I felt I could achieve this goal. Feeling as though there wasn't a cohesive community for arts students to engage with and desperately wanting an opportunity to be heard. I eventually stumbled upon an application for a directorship with OASIS at the end of last year and decided to apply, having seen their posters around campus but never attending an event. When I got the events director position, I realized that the community I had been searching for had been present all along in OASIS.
Over the past year as events director, I have seen a different side of the arts community, interacting with passionate student leaders who aspire to leave the university a better place than when they arrived, students who want the opportunity to become involved in their community, and many more fascinating stories that inspired me to run for vice-president (outreach). I believe that OASIS provides the opportunity to create a strong arts community through promoting inclusivity, diversity, and acceptance. As vice-president (outreach), I want to bring awareness to the vast network of student organizations so that students who, like me, aren't sure of the opportunities that are available to them can find a place to be heard and leave a lasting imprint on the U of A arts community. This is why I am running for vice-president (outreach) of OASIS and I hope that other students who read this will be inspired to seek out new opportunities and join OASIS events next year.
Can you explain your platform concisely?
Lamoureux: As vice-president (outreach), my main goal is to promote the engagement and connection of arts students from various backgrounds to create a unified arts student body. Raising awareness of organizations and networks that can offer support to students, particularly with the goal of encouraging greater participation from arts students in their faculty. Doing so will expand the arts community which I believe to be incredibly important during times of uncertainty or when facing new challenges as many of us have experienced over the past year. New arts students haven't had the opportunity to develop strong social connections in the way that many of us who got be on campus did, so finding ways to develop a strong bond with other university students and with the university itself is important to me when taking on this position. I aim to achieve this through promoting greater communication and cooperation between students and OASIS as hearing from the student population on what their needs are is going to be the most effective way to find or develop programs and resources that effectively support arts students.
Additionally, I will run events that focus on providing opportunities to create lasting connections with other students and prioritize mental health through activities like yoga, paint night, and game nights. Offering moments to pause the craziness of the outside world and internally reflect or to feel less alone through conversation and light hearted activities. As vice-president (outreach) of OASIS, I want to be a welcoming face for students as they enter into the next academic year and provide a way to rebuild the arts students community through events and social engagement programs. I hope to get your vote on March 17th and 18th and I hope to see you at future events!
What is an issue that you see facing your faculty specifically and how would you address it?
Lamoureux: One of the major issues I see in the arts faculty is the lack of a cohesive community; the arts faculty covers such a diverse group of interests and programs that can make it difficult to make connections with people within your program but also with others outside your program. There is also a distinct lack of organized activities that meaningfully work towards cultivating the arts community; I know many arts students have felt left behind or forgotten by the university and student organizations as the opportunity to become engaged is rather limited. As I'm sure many of us have learnt in our classes, the feeling of a social bond and a sense of belonging is crucial to personal and academic success. Addressing these issues during the pandemic is particularly challenging as students are more separated than ever but the role of vice-president (outreach) demands that this issue be taken seriously and to find new strategies for our online environment.
As vice-president (outreach) I would implement programming that serves to provide students with the opportunity to build a community in which inclusivity and acceptance are at the heart of engagements in order to better support the diverse student population. Finding ways to help maintain students' mental health during such an uncertain time is also crucial and both of these objects could be achieved by providing an outlet for students to express themselves and feel connected to one another again, even if it's just through a computer screen.
How will you ensure you remain accountable?
Lamoureux: Accountability is crucial in any organization and something that I think many students take very seriously as we have seen the drastic outcome when individuals forgo this trait; personally, institutionally, and professionally. So, it is important to me that I remain accountable to the student population and to the OASIS organization itself. One of the ways that I will achieve this is by encouraging feedback from event participants and from other members of the OASIS Executive team.
One of the benefits of working with OASIS is the collaborative environment that encourages constructive criticism in order to create the best programs and initiatives possible on behalf of the Arts students population. Having a built in constitution and frequent meetings with the team will be a primary way of remaining accountable to the morals of the organization and to the students. As the main responsibility of the vice-president (outreach) is to provide meaningful programs and events for arts students, it is crucial that I implement methods that promote the inclusion of students' perspectives and opinions. Obtaining feedback through tools such as google forms from those who attended the activities will be a system that I will implement as vice-president (outreach). I believe this approach will ensure accountability from me as vice-president (outreach) while also bringing about tangible actions for OASIS to explore that aims to better serve arts students.
What are your plans for the newly-secured funding that OASIS has received?
Lamoureux: Student engagement has become very difficult over the past year as everyone switched to an online platform for school and events. Learning how to overcome this challenge will be difficult but I have had the wonderful opportunity during the past semesters to work with the current vice-president (outreach) of OASIS as the events director and have learned what appeals to students in this unique environment. Some of these strategies include providing prizes online gift cards to places like the U of A bookstore and local businesses, another strategy being to create programs that encourage conversation through game nights or hot topic discussions, and opportunities to showcase U of A talent through events such as Arts Gala where students can share their work with others have been successful ways of engaging students that I plan on implementing next Fall term. I have also found that students appreciate when their opinions are valued by organizations, I encourage students to suggest activities or events that they might be interested in or want to see happen as creating programs for the enjoyment of students and the connection created from them is what being a vice-president (outreach) is all about. If you have an idea for an event or feel passionate about a particular issue, let me know on Instagram @ariane_lamoureux or Facebook at Ariane for VP Outreach!
Fun Question 1: If you had to eat at one HUB vendor for the rest of your life, which one would you choose?
Lamoureux: Subway.
Fun Question 2: What quarantine hobby have you picked up?
Lamoureux: Bike riding through my town with my dad, although this is kind of difficult during the winter months so I've most recently spent my time watching television and reorganizing my house.