Elections 2021
News
Students' Union
DIE board rules SU and GFC candidates can endorse each other online
After the hearing, the elections office sent out guidelines for acceptable online endorsements.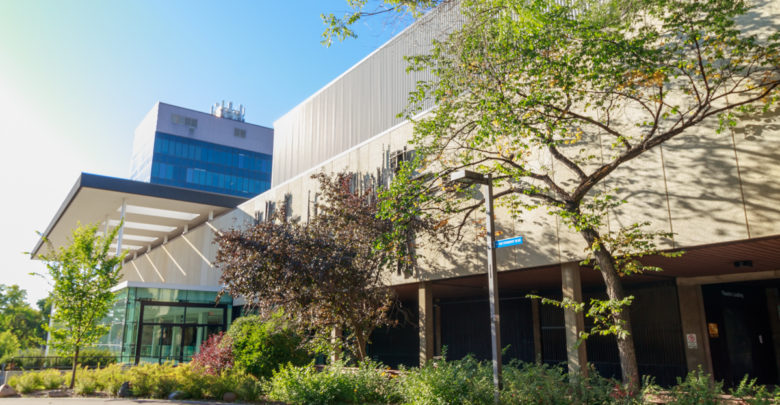 With campaigns moving completely online this year, questions were raised about how candidates could endorse each other without violating bylaws.
During the 2021-22 Students' Council and General Faculties Council (GFC) elections, engineering candidate and International Students' Association (ISA) president Chanpreet Singh filed an appeal against a ruling the Chief Returning Officer (CRO) Muneeb Ahsan made about the endorsement of fellow candidates.
According to Students' Union bylaw 2300 section 22, candidates in this election can endorse each other, but according to section 21 of the bylaw, cannot share traditional campaign resources such as tables, budgets, banners, and posters.
However, in an email sent to all candidates, the elections office ruled that in this election, shared campaign resources extend to the online world in the forms of "photos, words, digital media, and stories." The email went on to say that because of this, they would not allow candidates to endorse each other during this election.
Singh then challenged this ruling made by the CRO, bringing it to the Discipline, Interpretation, and Enforcement (DIE) Board — the Students' Union's judiciary body. At the March 12 hearing, he also pointed out that in the nomination package, Ahsan said that candidates could endorse each other as long as they do not share materials.
"I totally understand that using a table, a budget, posters, or banners is a violation," Singh said. "But in terms of endorsement, how can text be considered joint use of resources? If I am providing a testimony for a fellow candidate… and they take the text and put it on a poster on their social media campaign, how is that a shared resource?"
Singh went on to say he understood how certain online campaigning materials could be considered shared resources, but also said he didn't understand how certain things such as social media stories, could be considered shared.
"If we are both putting our names on the same poster and cross-endorsing each other, that is when we are [sharing a resource]," he reasoned. "[But] for [social media] stories, if I am posting on my story an [endorsement]… it's still on my own story — I'm not sharing my story with that person. As long as the candidate is not resharing the story, it remains my own property."
Singh then went on to ask the DIE board to provide clarity on how endorsement works online and to interpret whether posting text on a Instagram story is considered a shared resource.
"Even though the nature of the whole campaign is online, the minimum we can do is text endorsement," he said. "The bylaw clearly allows candidates to endorse, so I would expect the CRO to provide guidelines to how candidates can do endorsements without violating the [bylaw]."
Ahsan responded to Singh's point about the nomination package by highlighting the uncertainty around elections this year and the corresponding flexibility of election rules.
"Nomination packages are made back in December," he explained. "In COVID-19 times, we don't know what will happen next week so election rules may change…. Yes the election rules said endorsements were allowed but after further clarification of the bylaws with my boss and the Students' Union, we decided we wouldn't allow endorsements."
Because traditional in-person campaign methods are not possible this year, Ahsan said that much of online campaigning is similar to posting posters around campus.
"We need to understand that in an online election, you're not allowed to table or put banners up in buildings, but posters are still there," he said. "In my opinion and understanding as CRO, everything you make electronically and post is considered as a poster."
Ahsan described an example of a poster with two candidates' names and photos where one candidate endorses the other, calling this a shared resource even in an online setting. He then addressed Singh's arguments about text endorsement.
"Countering Chanpreet's point, if you remove [the] photos and [they] post it on Instagram — even if you remove the photos, you're still sharing a resource because your names are on it… That is why the elections office made the decision to not allow endorsements."
Ahsan described the typical ways candidates could endorse each other in a normal campaigning year and said because of the now online format, there is no way candidates can endorse each other without sharing materials.
"Since there are no speeches or forums, it is not possible for candidates to endorse each other without sharing resources [like] a graphic or a poster, or a video because this all qualifies under electronic media," Ahsan said.
"Yes, candidate one could go to campus and endorse candidate two in giving a speech in quad, but again, we're not allowing in-person campaigning."
Ultimately, Ahsan said they made the decision in the best interests of the candidates.
"Yes it is confusing, however… we as an elections office do not want to fine candidates, we do not want to disqualify candidates as well."
The DIE Board ruled the elections office's of the bylaw 2300 as unreasonable and ruled that the CRO himself must create guidelines as to how candidates can endorse each other online.
CRO sets rules for candidates to endorse online
Due to the results of the DIE board hearing, Ahsan shared the new criteria with The Gateway.
Candidates could endorse each other by tagging fellow candidates in their posts and stories. However, Ahsan maintained that they could not have shared posters or graphics with pictures of two or more candidates online. Candidates could also be disqualified if they sponsored — paid for — the endorsements.
"Nonetheless, it was a minor problem and we provided candidates strict guidelines on how they could endorse without sharing budgets and materials," Ahsan said.
Singh said he's glad he took the issue to the DIE Board and believes the ruling highlights one of the board's main purposes: to support the rights of candidates.
"In true essence, the DIE Board has done its work and helped candidates exercise their right to endorse per the bylaws," Singh said.
"For me it was very important to take the CRO ruling to the DIE Board because I felt that candidates rights wee being suppressed based on vague interpretations [of bylaws]. If [endorsements weren't allowed], then future candidates might not be able to endorse, thus it was very important to prevent a wrong precedence being set this year."
In terms of the new guidelines, Singh said he was satisfied and he doesn't' harbour any negative feelings towards Ahsan.
"The CRO has provided guidelines and they are great, I just wish the CRO had done it before it had to be taken to the DIE Board," he said.
"I don't blame the CRO completely for this, as he is just trying to do his best to host elections during COVID-19. We had our disagreements and we got them resolved from the DIE Board. I hope the CRO will continue doing amazing work."