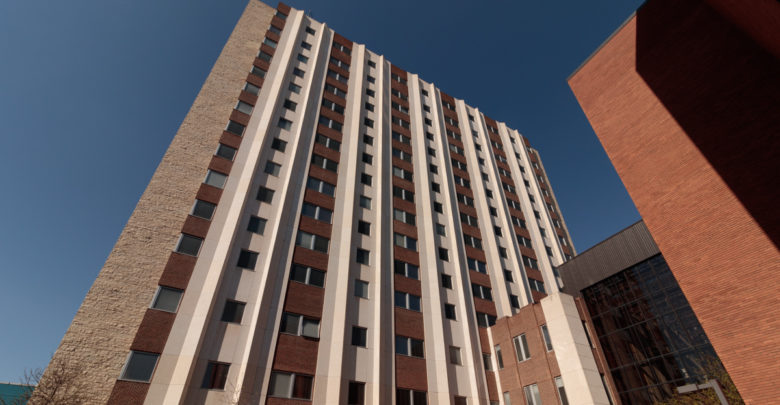 So it turns out that you cannot cut $170 million over two and half years from an institution without consequence.
The University of Alberta has — for the fourth year in a row — fallen in QS World University Rankings. This falling ranking is directly linked to the devastating cuts the U of A has faced over the past two and a half years and the institution that students are coming back to in the fall is going to look drastically different than it did a couple years ago.
When students come back to campus, they will see the implications of cuts everywhere. Over 1000 jobs will be gone, two libraries will be permanently closed, maintenance and cleanliness will be lower, and there will be less resources available to students due to academic restructuring.
Class sizes will also likely increase and this is a primary contributing factor for U of A's decreasing score in the QS rankings — as twenty per cent of the score is determined by a student to faculty ratio. For years, U of A scored in the top 100 schools in this ranking system, but since 2019 it has steadily fallen alongside provincial cuts. Since 2018, we have fallen from 90th place to 126th in 2022.
The University of Alberta also actually rose in a different ranking system: the Center for World University Rankings (CWUR). This was due in large part to a Nobel Prize being awarded to virologist Michael Houghton. The U of A did well in the research performance and quality of faculty categories, but has seen its score in quality of education steadily decline over recent years.
The U of A's success in the CWUR ratings this year don't tell the full story of recent cuts. While these ratings reflect the incredible quality of faculty members like Michael Houghton, they do not consider class sizes or student to faculty ratio like the QS rating system does.
In fact, the very important research that is done at the University of Alberta is under attack alongside everything else, despite its key role in keeping it a world class institution.The administration has mentioned discussed how the government funding cuts have affected research, in a Q&A page about Budget 2020.
"The provincial government is cutting spending across most ministries and agencies," the page reads. "This in turn results in reduced research funding that would otherwise be provided by these organizations. For example, Alberta Innovates was cut an additional $11M."
Additionally, none of these rankings factor in affordability. This is perhaps the biggest change that will affect students and be a major challenge moving forward for many. There have been exceptional increases to professional programs especially — rendering them more inaccessible than before.
The University of Alberta is under attack and its status as a world class institution is being threatened. Students will be paying more for an education that is worse quality than before. Over a year of online school has kept this truth from fully sinking in for me, but I think going back to campus in-person this fall will illuminate the full consequences of these cuts and make me realize how much the University of Alberta has actually lost.