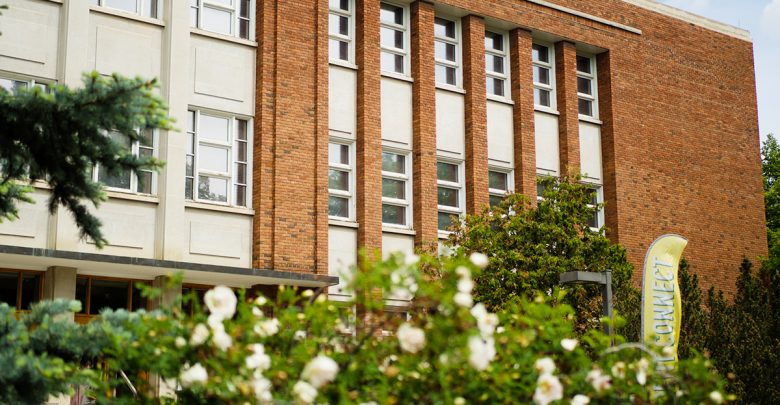 The University of Alberta has proposed exceptional per-year tuition increases for new domestic students enrolling in September of 2022.
The increases encompass both undergraduate and graduate professional degrees, such as law and business. At their most extreme, the proposed increases raise tuition to 104 per cent above its previous cost. Prior to this announcement, the university had proposed a yearly 7 per cent increase to domestic tuition for 2021 in response to government implemented budget cuts.
The proposed increases are as follows:
Undergraduate
JD (law): from $11,701 to $16,967 (+$5,265, 45 per cent)
PharmD (pharmacy): from $11,431 to $16,461 (+$5,029, 44 per cent)
DDS (dentistry): from $23,109 to $32,352 (+$9,243, 40 per cent)
APDDS (dentistry): from $57,093 to $79,930 (+$22,837, 40 per cent)
BSc in engineering: from $7,309 to $9,100 (+$1,790, 24.5 per cent)
BComm (business): from $8,012 to $9,775 (+$1,762, 22 per cent)
BSc in radiation therapy: from $6,091 to $7,309 (+$1,218, 20 per cent)
BSc in medical laboratory science: from $7,512 to $8,789 (+$1,277, 17 per cent)
Graduate
Master in counselling psychology with thesis: from $4,192 to $8,574 (+$4,381, 104 per cent)
Master in counselling psychology: from $4,287 to $8,574 (+$4,287, 100 per cent)
MBA (business): from $14,380 to $24,015 (+$9,635, 67 per cent)
MEng (engineering): from $7,345 to $9,034 (+$1,689, 23 per cent)
On April 11, U of A law students released a petition condemning the proposed increases, saying they will disproportionately affect students who are Black and Indigenous People of Colour (BIPOC).
"Following a year of public commitments to combating systemic racism, an increase like this is simply indefensible," they said in the petition.
Joel Agarwal, U of A Students' Union President, said the Students' Union stands with the comments made by law students.
"We strongly support the Indigenous Law Students Association's case that these increases will harm access to education for Indigenous and marginalized students," Agarwal said.
U of A student unions condemn "egregious" proposed increases
In a press release sent out by the Students' Union and Graduate Students' Association (GSA) on April 12, both unions condemned the increases, which Agarwal highlighted are estimated to impact at least 6000 undergraduate students.
"The proposed increases are egregious, especially in light of the short consultation windows available for students in the affected units to respond," the student unions said.
The Students' Union and GSA also claimed that the proposed increases come with "no plans" to improve student financial aid. Additionally, they highlighted how tuition regulation legislation only allows exceptional tuition increases if their purpose is to improve program quality, a stipulation they argued was not the case in this instance.
"The minimal documentation we have received from the university has no reference to quality," the unions said. "Instead, the documentation justifies the increases with comparisons to tuition rates at some of the most expensive universities in the country. We strongly believe that revenue generation, not program quality, is the primary goal of these exceptional increases."
Because the proposed hikes are exceptional, the university will need to seek approval from the Minister of Advanced Education, Demetrios Nicolaides. The unions urged the university not to submit the proposed increases to the ministry.
The Gateway reached out to the office of President Bill Flanagan for comment on the proposed increases. Comment was not available by the time of publication.
Rowan Ley, Students' Union vice-president (external), noted that if the proposed hikes were to go into effect the U of A's law and business programs would be "among the most expensive in Canada."
"No reasonable consultation would conclude that students agree with these massive tuition hikes on top of the drastic increases they already face," Ley said.