Institutional
News
BREAKING: U of A closes Coutts Library; marks second library closure due to budget cuts
The library is closing due to budget cuts and reduced funding from the provincial government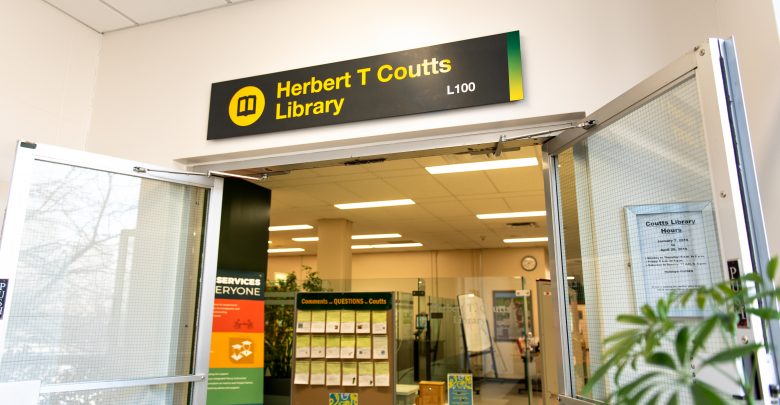 The University of Alberta has closed the Herbert T. Coutts Library found within the Education building.
The permanent closure of Coutts Library was announced by blog post on June 4. The library was the primary resource library for both the faculties of education and kinesiology, sport, and recreation (KSR). According to vice-provost (library and museums) Dale Askey, the closure is due to budget cuts.
Askey said in the blog post the closure of Coutts is permanent and takes effect on June 4.
This marks the second closure of a U of A library in less than two months due to budget cuts from the provincial government. The Winspear Business Library closed in May.
The U of A budget for 2020, approved by the Board of Governors on March 26, outlined cost-saving measures required to be taken due to cuts to funding from the provincial government. One of these included the closure of "one or more" libraries. At the time of the budget reveal and subsequent passing, the specific libraries to be permanently closed were not revealed.
Askey said the main goal for the U of A library system is to maintain the quality of education and research opportunities.
"Our primary goal remains ensuring the financial sustainability of the library system so that we can fulfill our role in the research and teaching missions of the University," he wrote.
"We began the transition with the closure of the Winspear Business Library and now we must announce the closure of Herbert T. Coutts Library that is effective as of today. As yet, no decision has been made about future use of the space."
All holdings within Coutts will be transferred to another library and remain accessible to students and staff. Some highly utilized education materials will be moved to the second floor of Rutherford North. KSR resources would remain accessible to students but no word was given as to where they would be located.
UPDATE: At 5:28 p.m. on June 4, 2020, the article was updated to reflect that KSR resources would remain accessible to students but that no location had been decided upon.