Elections 2021
Elections 2021 - Multimedia
2021 International Students' Association Forum: Forum Report
The forum was aimed at creating space for international students to ask specific questions about international student related issues.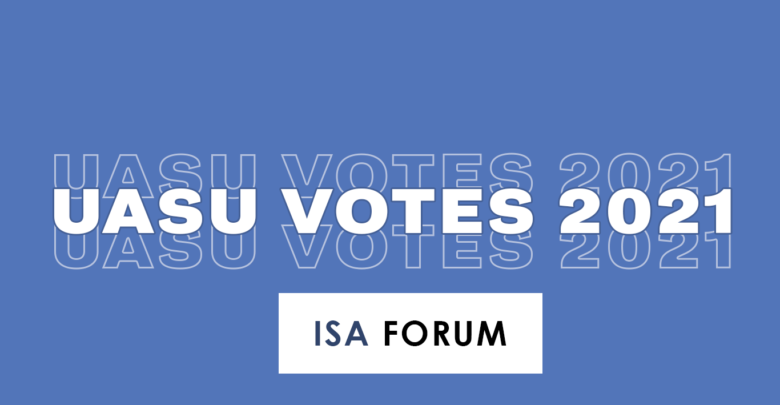 The Forum Report is a video segment that covers important and interesting highlights from University of Alberta Students' Union election forums.

From questions about the spaces for international students, to discussion on research opportunities, to food security on campus, this forum report for the International Students' Association Forum will catch you up-to-date on candidate plans to support international students.
Forum report script written by Mitchell Pawluk and Sarah Bachimer Presented by Pia Co
Video produced by Pia Co