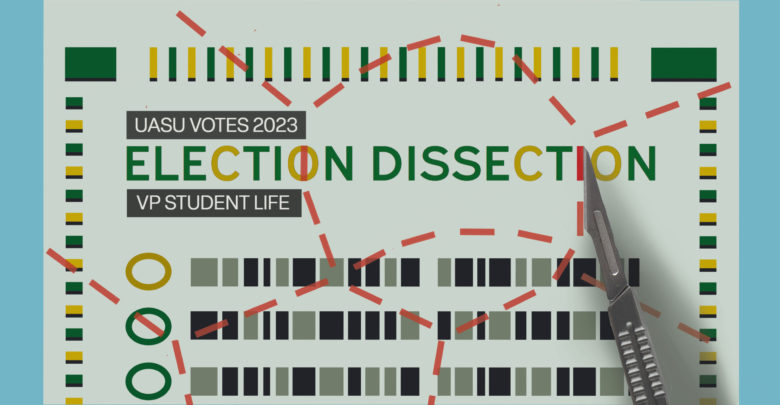 Every year The Gateway hosts a panel to determine who should and who will win in each race for the Students' Union elections to assist those undecided on who to vote for. Our election dissection panel is here with their insights on student politics and their takes on this year's candidates.
Opinions expressed by the panellists do not reflect those of The Gateway.
The Panel
This year's panel for election dissection included: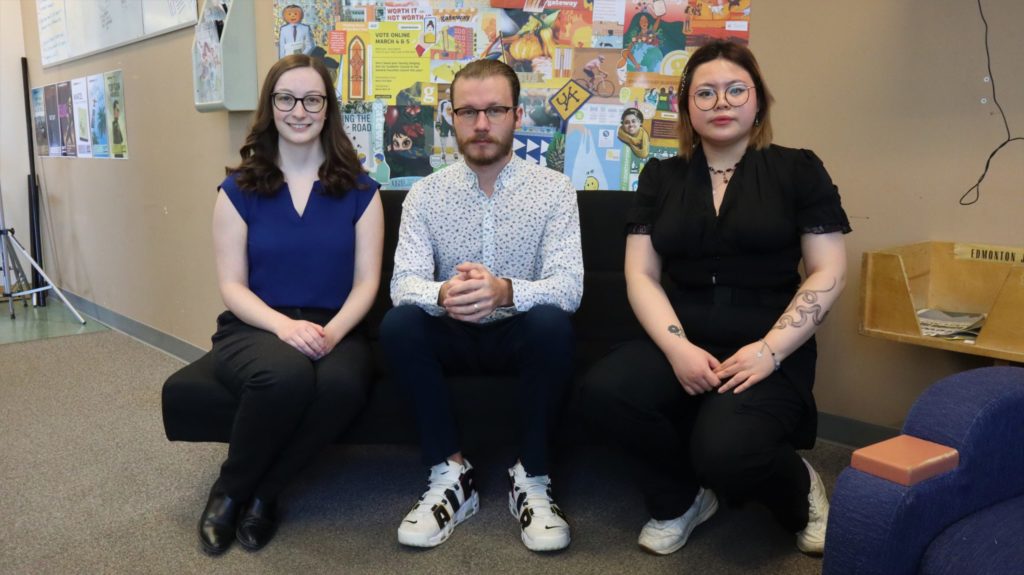 Jin He: first-year pharmacy student at the University of Alberta, former production editor at The Gateway.
Jared Larsen: U of A alumni (BCom '20), former Students' Union vice-president (student life), former Residence Association President
Emily Briand: third-year political science student at the U of A, current president of the University of Alberta Conservative Club.
The Candidate
VPSL: Michael Griffiths, a fourth-year honours political science student.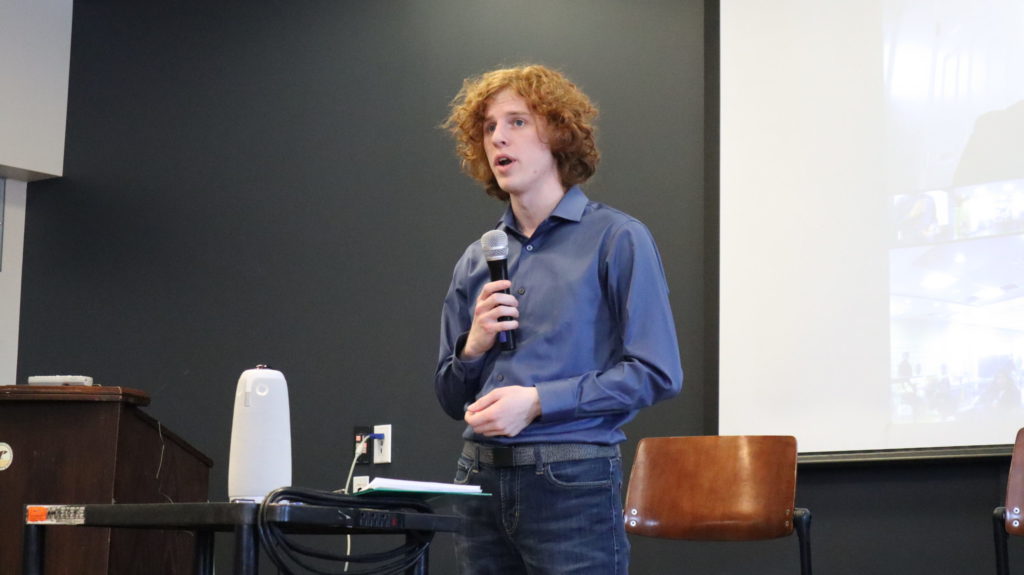 ---
Right off the bat, the panelists discussed Griffiths' stance on residence life and hosting student group events through Student Group Services (SGS). In particular, Larsen provided his thoughts on these issues as a former VPSL from 2019 to 2020.
He and Larsen explored Griffiths' stance on revolutionizing the current residence meal plan under Aramark, as a recent complaint about Lister Residence's food hygiene was discussed at the February 21 Students' Council meeting.
"VPSLs have always promised, 'We're going to replace Aramark,' and it's never happened," He said. "Somehow, Aramark has gotten us good every year. How is he going to change that? That's something that I still have questions about."
Larsen thinks that it's the VPSL's job to "really hone in" and get collaboration between Student Representative Associations (SRAs) to rally against Aramark, especially during Aramark's contract renewal this year.
"It's doable — needs thousands of people to sign something, but it's doable."
According to his official platform, Griffiths plans to collect student testimonials and continue current VPSL Joannie Fogue's work in "demanding a new contractor to oversee campus dining and improve meal plan quality."
Later on in the interview, Larsen added that it "would be a long year" for Griffiths to get the contract for a changed residence meal plan. Speaking from experience, Larsen said a project like this can take up a lot of bandwidth.
"Things like that take an entire year of just doing that. And so I want to see what other goals he has pitched forward because some are gonna fall to the wayside," said Larsen.
Under Griffiths' plans on facilitating an "efficient and comprehensive event approval process," Briand and Larsen talked about the "bureaucracy" regarding the SGS's application process for student group events.
"If it takes you a month and a half to get an event planned and then approved, it makes it impossible for student groups to thrive," Briand said. "So many of our student groups just died over COVID and haven't returned, so I think we absolutely need to see more supports for student groups."
"Yeah, there's a huge bureaucracy — well, not even bureaucracy, there's just understaffing. The turnaround times are way too bad," Larsen added. "When I was an SRA president, we just ran events, and if [SGS] had an issue, they would come to us, but we didn't apply because it took so long."
The panellists had different perspectives when asked if Griffiths' experience as president of Lister Hall Students' Association would make him a strong candidate to advocate for all U of A students, regardless of where they live. 
"I think that's a hard question to ask because I don't think you can ask that to every candidate that's passed through UASU," He said. "I think that's something we can't really assume until he actually assumes the position and does things."
Larsen said that he wasn't concerned about Griffiths' abilities, pointing out that the issues that students face in residence is "almost a microcosm of the issues that people face on campus everywhere." Briand added that having Griffiths as a "strong voice" for students in residence would "air those issues out," especially because of the revolving-door-nature of Lister Hall as a first-year residence.
The panellists were then asked about Griffiths' approach in dealing with sexual violence on campus. During the Augustana forum, Griffiths mentioned that he hopes to renew the period equity initiative and work towards supplying rape kits for Augustana.
Larsen pointed out that the rape kits in Augustana is a "bold promise," as this has "been an issue for seven years" and that it is a vice-president (external) issue.
He said that she would like Griffiths to address the recent hazing and discrimination investigation against the Alpha Psi Sorority, as she thought that the UASU's lack of response was "very disappointing."
"I would have liked to see something about Greek life and developing ways to prevent that from happening again, because it's happened over and over and over again … in a cycle that never ends."
Briand echoed He's concerns, noting that the only thing that has changed over the years is the awareness of issues regarding campus sexual violence.
"But [awareness] doesn't mean that it equates to action. Horrible things are still happening on campus, and it's not going to be an easy fix, but they certainly need to be addressed."
Larsen pointed out that there is room to build off of the work of previous VPSLs, especially after the hiring of a sexual violence response coordinator.
"I think it's a matter of just making sure you're keeping that snowball going and going in the right direction," Larsen said. "Nobody here needs to reinvent the wheel about how we address campus sexual violence, because the professionals and experts who dedicate their careers to this, make these recommendations."
Despite the number of campus issues that Griffiths may face if elected, the panel agreed that he has the experience as part of a significant population on campus, and the eagerness to advocate for change in student life.
"Maybe it's because I'm not part of Lister, but in my head, he feels a little bit more inexperienced," He said, "But I think that with time, I think there's potential."
"Better than no one," Briand replied.
Who should win: three votes for Michael Griffiths
Who will win: three votes for Michael Griffiths