News
Students' Union
Notes from Council: Executive team presents their goals, ISA receives feedback on fee proposal
Executives presented their upcoming plans and annual goals to student councillors.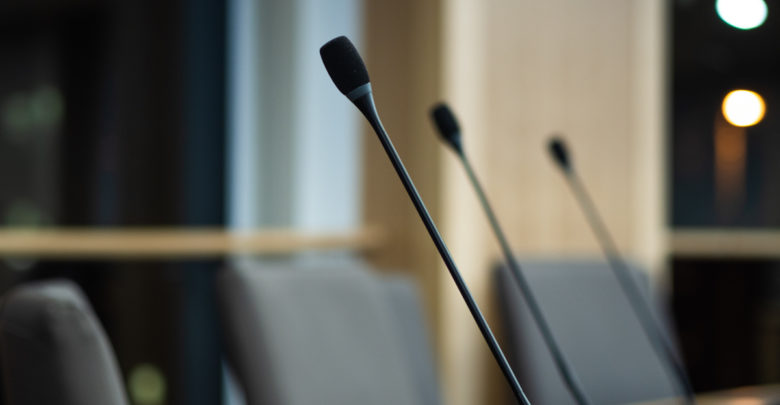 "Notes from Council" is The Gateway's ongoing series of recaps of noteworthy items from Students' Council meetings.
---
Executive team presents their goals for the upcoming year
Rowan Ley, president of the Students' Union, began the presentation by laying out the executive team's major priorities when considering their 2021/2022 goals.
"The [executive goals document] is meant to give a high-level overview of what [the executive team's] priorities are for the year and what tasks we want to accomplish," Ley said.
According to him, there are two main components to the executive goals.
"One of the first things we do is we write all our platform points down… and combine all of our platforms into a single document," Ley explained. "Then we work to integrate that with the long-term planning documents that the Students' Union uses… the Aboriginal Relations and Reconciliation Committee Recommendations, and our UASU strategic plan."
According to Ley, the executive team's major priorities can be divided into four overarching categories:
Advancement of academic advocacy and student leadership
Fostering of an equitable, diverse, and inclusive campus
Ensuring student voices shape the future
Leading the charge on sustainability
Abner Monteiro, vice-president (academic), touched on some of the primary points included in the executive team's goal to advance academic advocacy and student leadership.
He described the team's focus to eliminate the use of online proctoring, along with the team's desire to establish an opt-in pass/fail grading system for course electives.
"After the past year and academic restructuring, there has been a clear need for modernization of the U of A grading system," Monteiro said. "… Rowan and I are currently working with the registrar to implement such a system, and it's going pretty successfully so far. Hopefully we'll have something by the end of the year."
He also mentioned ambitions to implement university policies that protect students on experiential learning opportunities, and the creation of a Student Representative Association Summit.
Monteiro described this potential summit as a way for Student Representative Associations to address "many of the issues students have identified as most important on our campus."
Following Monteiro, Talia Dixon, vice-president (student life), explained the executive team's work to foster an equitable, diverse, and inclusive (EDI) campus.
"This [goal] includes making our species more EDI focused through creating events specifically for marginalized groups, running campaigns to make our campus safer, and advocating to make the U of A a truly safe student-centered campus," Dixon said.
She mentioned the goal of creating a family lounge and long-term childcare strategy plan, both of which she described as "well underway."
According to Dixon, the family lounge is intended to create a space specifically for students with dependents where they can study and fulfill parental needs such as pumping breast milk and feeding their children. She described the long-term strategy plan as a committee to create a long-term plan for how student-friendly childcare can be provided to students on campus.
Dixon also mentioned the introduction of campus-wide sexual assault prevention training.
"This will be a training program similar to other universities… where we're hoping to teach people not only about consent, but also about what healthy relationships look like, and so much more," she said.
Next to present was Christian Fotang, vice-president (external). He covered the executive team's plan to "ensure student voices shape the future," mentioning the development of municipal and federal Get Out the Vote (GOTV) campaigns.
"It's essential that we have a good elbowed campaign to increase awareness of [upcoming] elections, and get students involved and registered to vote for candidates in their ward and for Mayor," Fotang said. "It's also essential that we demonstrate the importance of the student voice to future city councilors, and that city hall develops policies that benefit post-secondary students."
Along with increasing student participation in upcoming elections, Fotang mentioned building strong relationships with other student organizations as a priority.
"This ties into supporting initiatives that build a unified student voice," he said. "We already have [many] partnerships… but it's essential we have bilateral relationships with other Students' Unions [as well]."
Fotang finished his segment of the presentation by mentioning the executive team's plan to work with the Association des Universitaires de la Faculté Saint-Jean to develop an advocacy strategy to ensure sustainable funding for Campus Saint-Jean.
As the final presenter for the executive team's goals, Emily Kimani, vice-president (operations and finance), delved into the team's plan to "lead the charge on sustainability."
Within this plan, Kimani mentioned the development of a long-term food security strategy, along with the prioritization of projects that will increase social and environmental sustainability in the Students' Union Building. Kimani mentioned four primary projects:
Implementing a bulk food section in SUBMart.
Making events and services as zero-waste as possible.
The Myer Horowitz theater renovation
The university's new climate justice strategy
When nearing the end of her presentation, Kimani mentioned the reduced capacity businesses were operating during COVID-19.
"It's no secret that many of our businesses cannot fully operate this past year due to COVID-19, and so we did take a hit in our businesses," she said. "As we return back to campus it is essential we optimize our revenue so that we can recover from this hit and decrease our reliance on student fees."
International Students' Association receive feedback on International Students' Association Fee from council
Gurbani Baweja, vice-president (external) of the ISA, presented a proposal on their International Students' Association Fee (ISAF) to the Students' Council alongside Dhir Bid, vice-president (finance) of ISA.
This proposal was presented to council for the ISA to receive feedback on but is not the formal finalized proposal. According to Baweja, the ISA will use the feedback provided by councillors to amend their proposal accordingly and will present it again to council in the upcoming year.
Under the current proposal, the ideal scenario for the ISA would include a $6.00 fee for fall and winter academic semesters. For the spring and summer academic semesters, the fee would be $3.00 each. Students at Augustana Campus and Campus St. Jean would pay 50 per cent of this fee, while off-campus students would not be required to pay this fee.
The proposal described the ISA's plan to run ISAF for 5 years, after which students would have a chance to vote on it.
Simran Dhillon, a science councillor, expressed her concerns about the ISA's 5-year plan. These were echoed by Andrew Batycki, an engineering councillor, and Board of Governors representative Dave Konrad.
"3 year [long fees] are something we have often seen implemented by other faculty… my concern largely lies in the 5-year commitment not providing enough flexibility for students," Dhillon said.
Bid acknowledged this concern and mentioned bringing up the 5-year fee length to the remaining ISA team for reconsideration.