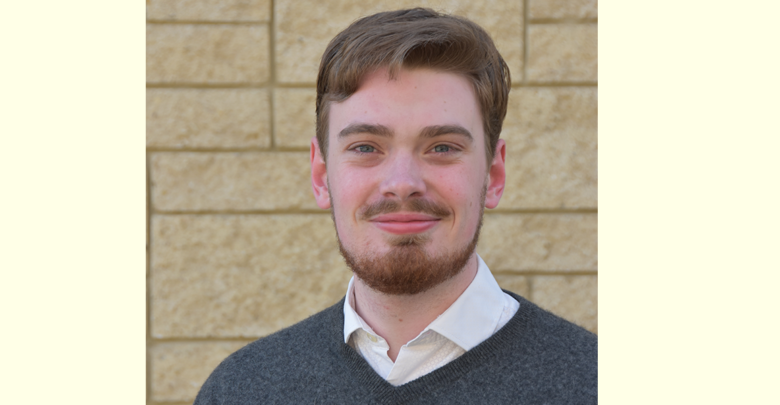 Between all of the forums, campaign promises, and debates, it can be easy to forget that all of the candidates running in the Students' Union elections are students too. Just like the rest of us, they know what it's like to wake up at 9:47 a.m. for a 9 a.m. virtual lecture, or submit an assignment 12 seconds before the eClass deadline.
We wanted to get to know the candidates a little better this election cycle, so we asked for their thoughts and opinions on some questions that you probably won't be hearing at the next candidates forum.
Here is what we heard from Rowan Ley, a fifth-year history student currently running for SU president.
Responses have been edited for brevity and clarity.
The Gateway: What's your go-to song to put you in a good mood?
Ley: "Home for a Rest" by Spirit of the West. Some would say it's old, but I say it's a classic!
Would you rather take an 8 a.m. lecture or a three-hour evening class?
Three-hour evening class. A one-hour 8 a.m. class feels like three hours anyway.
What's the last show you binge watched?
The Queen's Gambit. I'm getting back into chess, but unfortunately I'm not as talented as Beth Harmon!
Are you an early riser or a night owl?
Night owl, 100 per cent. I get my best work done between 9 and 3 a.m. Until I've had at least two coffees in the morning, I'm useless.
Mask or face shield?
Definitely masks. You can get much cooler patterns!
Who is your favourite Canadian celebrity?
Chris Hadfield is a great science educator and a wonderful writer. The policy nerd in me wants to say Mark Carney, but I don't know if he's a celebrity.
What's your favourite Canadian attraction?
Either Old Québec in Québec City or the Rockies. As an Alberta boy, I think I probably have to say the Rockies.
Are you Team SUB or Team HUB?
SUB. It has better seating areas and lounge space, although both have great restaurants.
What's your opinion on CAB? Love it or hate it?
Since the renovation, it's a solid B+ facility. Before that it was a C. But it's old, so that's understandable!
What's your favourite library on campus?
Rutherford. More cozy corners and comfortable chairs.
Is the Tim Horton's from CAB worth the line-up?
This might lose me votes, but no. Walking to SUB gets you better food and takes less time.
What do you miss most about campus?
The sense of being surrounded by people and energy! I never realized how extroverted I am until the pandemic.
What has been your favourite viral trend?
TikTok sea shanties. I watched about 80 versions of "The Wellerman" and loved every minute.
What's your favourite sea shanty?
"Barrett's Privateers" is iconic.
What's your favourite social media app?
Instagram, but I have a love-hate relationship with it.
What's the last video game you played?
I'm a big Minecraft fan. You're never too old for some things!
Finally, what's your beverage of choice? Is there a particular mood/vibe/time of day when you like it best?
Coffee, at all times and places. Monster energy drinks will do too.