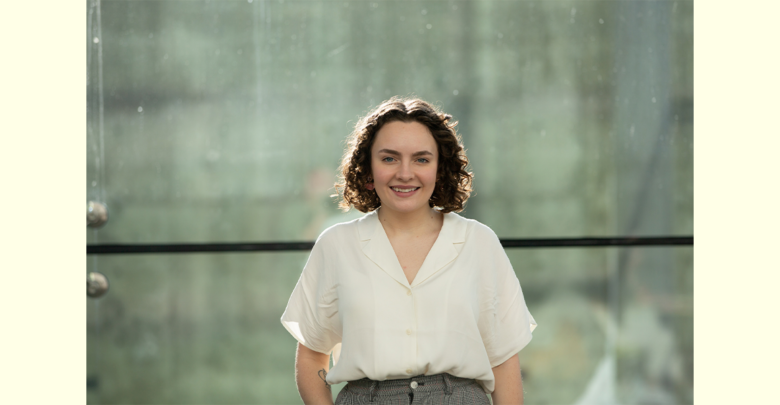 Between all of the forums, campaign promises, and debates, it can be easy to forget that all of the candidates running in the Students' Union elections are students too. Just like the rest of us, they know what it's like to wake up at 9:47 a.m. for a 9 a.m. virtual lecture, or submit an assignment 12 seconds before the eClass deadline.
We wanted to get to know the candidates a little better this election cycle, so we asked for their thoughts and opinions on some questions that you probably won't be hearing at the next candidates forum.
Here is what we heard from Talia Dixon, a fourth-year women's and gender studies and political science double major currently running for vice-president (student life).
Responses have been edited for brevity and clarity.
The Gateway: What's your go-to song to put you in a good mood?
Dixon: "22" by Taylor Swift or "Alaska" by Maggie Rogers.
Would you rather take an 8 a.m. lecture or a three-hour evening class?
This is a hard one. I guess I would take an 8 a.m. lecture.
What's the last show you binge watched?
Right now I'm bingeing The Legend of Korra!
Are you an early riser or a night owl?
Early riser.
Mask or face shield?
Masks (they can be so pretty).
Who is your favourite Canadian celebrity?
Elliot Page or Grimes.
What's your favourite Canadian attraction?
Banff National Park is a Canadian attraction (I think). I was born there, so it's my favourite.
Are you Team SUB or Team HUB?
I think they are both great in different ways.
What's your opinion on CAB? Love it or hate it?
I think with the new renovations it's really nice!
What's your favourite library on campus?
Rutherford. I don't know, I like its vibes? I actually like it because there is a good mix of quiet isolated study spaces and places to study with friends.
Is the Tim Horton's from CAB worth the line-up?
Yes, because sometimes you just need a doughnut.
What do you miss most about campus?
I miss being able to hangout with my friends between and after classes.
What has been your favourite viral trend?
The happy dog tiktoks.
What has been your least favourite viral trend?
There are lots of TikTok trends where women shit on each other. I hate all of those.
What's your favourite sea shanty?
Does "The Scotsman" count?
What's your favourite social media app?
Instagram. I like seeing my friends' cute photos.
What's your favourite kid's TV show, past or present?
The Powerpuff Girls, The Fairly OddParents or Phineas and Ferb.
Finally, what's your beverage of choice? Is there a particular mood/vibe/time of day when you like it best?
Coffee (morning), red wine (night), an ungodly amount of water (all day).