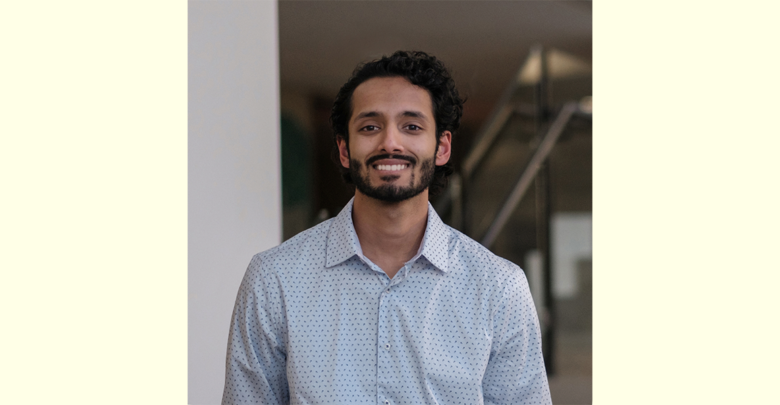 Between all of the forums, campaign promises, and debates, it can be easy to forget that all of the candidates running in the Students' Union elections are students too. Just like the rest of us, they know what it's like to wake up at 9:47 a.m. for a 9 a.m. virtual lecture, or submit an assignment 12 seconds before the eClass deadline.
We wanted to get to know the candidates a little better this election cycle, so we asked for their thoughts and opinions on some questions that you probably won't be hearing at the next candidates forum.
Here is what we heard from Abner Monteiro, a fifth-year kinesiology student currently running for vice-president (academic).
Responses have been edited for brevity and clarity.
The Gateway: What's your go-to song to put you in a good mood?
Monteiro: "She's A Bad Mama Jama" by Carl Carlton.
Would you rather take an 8 a.m. lecture or a three-hour evening class?
8 a.m. lecture for sure. I think in either case I would be half asleep, but at least that way I get to enjoy as many hours of the day as possible.
What's the last show you binge watched?
Designated Survivor. Incredible show, I highly recommend it.
Are you an early riser or a night owl?
Night owl for sure.
Mask or face shield?
Definitely team mask.
Who is your favourite Canadian celebrity?
Ryan Reynolds. Great actor, great personality, and a great human being.
What's your favourite Canadian attraction?
Niagara Falls for sure, but Frank Slide is a close second.
Are you Team SUB or Team HUB?
I have to go with Team SUB! It's got a food court, a farmers' market on Thursday's, and its home to RATT. You can't go wrong with that.
What's your opinion on CAB? Love it or hate it?
I think CAB is chill. I love the new space in the middle that was recently renovated.
What's your favourite library on campus?
John W. Scott Health Sciences Library.
Is the Tim Horton's from CAB worth the line-up?
That's going to be a no from me. Tim Horton's in Katz all the way.
What do you miss most about campus?
Walking by the newspaper guy and doing the sudoku and crossword with my friends in the morning.
What's your favourite sea shanty?
"The Night Pat Murphy Died" by Great Big Sea.
What's your favourite social media app?
Instagram. It just gets my humour.
What's the last video game you played?
Call of Duty: Warzone.
What's your favourite kid's TV show, past or present?
Pingu! I have absolutely no idea what that penguin is saying but I love everything about it.
Finally, what's your beverage of choice? Is there a particular mood/vibe/time of day when you like it best?
A nice cool glass of lemonade. Nothing better than lemonade on a hot summer day.