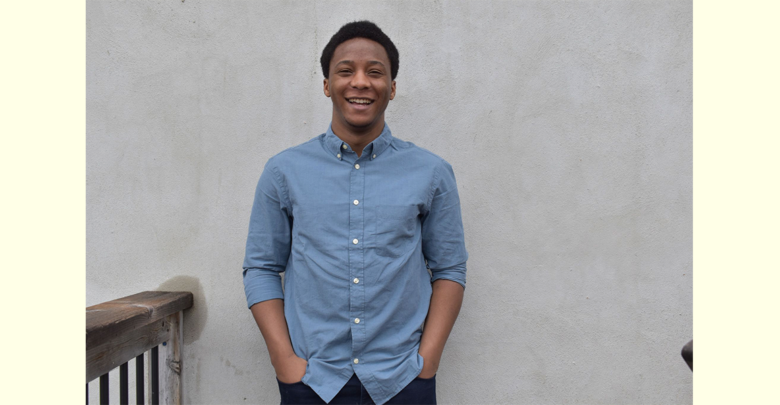 Between all of the forums, campaign promises, and debates, it can be easy to forget that all of the candidates running in the Students' Union elections are students too. Just like the rest of us, they know what it's like to wake up at 9:47 a.m. for a 9 a.m. virtual lecture, or submit an assignment 12 seconds before the eClass deadline.
We wanted to get to know the candidates a little better this election cycle, so we asked for their thoughts and opinions on some questions that you probably won't be hearing at the next candidates forum.
Here is what we heard from Christian Fotang, a third-year biological sciences student currently running for vice-president (external).
Responses have been edited for brevity and clarity.
The Gateway: What's your go-to song to put you in a good mood?
Fotang: "All Night Long" by Lionel Richie.
Would you rather take an 8 a.m. lecture or a three-hour evening class?
8 a.m. lectures because I value my sleep.
What's the last show you binge watched?
Alice in Borderland.
Are you an early riser or a night owl?
Mask or face shield?
Masks.
Who is your favourite Canadian celebrity?
Bret "The Hitman" Hart.
What's your favourite Canadian attraction?
My best friends Mark, Alex, Herb, and Finn.
What's your opinion on CAB? Love it or hate it?
I love to hate it.
What's your favourite library on campus?
Rutherford's third floor.
Is the Tim Horton's from CAB worth the line-up?
No, but it's my only option.
What do you miss most about campus?
Getting Panda Express after a three-hour lab.
What's your favourite sea shanty?
"Barret's Privateers."
Finally, what's your favourite kid's TV show, past or present?
64 Zoo Lane.
UPDATE: The article was updated at 3:42 p.m. on March 1, 2021, to include another name under the question, "What's your favourite Canadian attraction," as per request of the candidate.