Campus Life
Institutional
News
Q&A with U of A President Bill Flanagan
The Gateway interviewed Bill Flanagan in order to find out his priorities for his presidency and thoughts on current issues at the U of A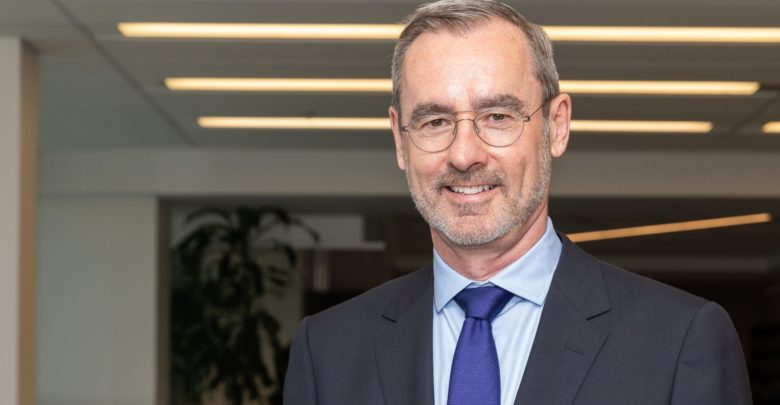 While campus remains primarily online with only research and some staff working in-person, one person is there consistently hosting Zoom meetings, planning, and hoping for a campus that will return to normal.
Since July 3, Bill Flanagan has assumed the role of University of Alberta president and vice-chancellor, and is settling into his new role.
Flanagan is the 14th president of the U of A and replaces David Turpin, who served from 2015 to June of this year.
The Gateway interviewed Flanagan about his priorities for the U of A, how he will resolve to ensure the university is a diverse and equitable institution, and how leading the largest university in Alberta marks a special occasion for him and his family.
Interview responses have been edited for clarity and length.
---
The Gateway: How have the first few weeks of being president of the U of A been for you?
Flanagan: It's been about 15 days [laughs]. I feel deeply honoured to have this opportunity. I know it's a challenging time for the university. Many have asked me if I knew what I was getting into [laughs]. Of course the scale of the challenge has scaled dramatically over the course of the COVID-19 pandemic but I still remain very excited to have this opportunity to join such a vibrant community.
I've been impressed by the students I have engaged with so far while in my role. Obviously, I haven't been able to do so with as many I would like to with COVID-19 going on. Talking to my computer is really beginning to wear on me. I am really looking forward to engaging more with the campus life and other students at the U of A, as soon as we can safely do that.
I came from Queen's University — a university half the size of the the U of A and in a smaller community than Edmonton. I was worried how it would be to work at a university in a more urban setting with a larger population of students. I have to say that I thought it would be more unengaged. That has proven to be quite the opposite! Students seem to be engaged and committed to all the U of A stands for. They are talented and make it known too. Our students are so socially engaged and engagement is not a challenge at all — even in the constraints of what we are dealing with right now.
I've loved learning about all the wonderful things going on and meeting the staff, faculty, and researchers helping to drive innovation forward.
I was born in Edmonton and grew up in Lacombe and Stony Plain and my parents were proud graduates of the University of Alberta. So the U of A was sort of coursing through my veins. I know how much of a role the U of A played in my parents lives and I never got to attend it since I decided to go out east to university. But now I am here, just like they were! It feels special to me to now be the president of such an important university for the province and indeed the country.
I am humbled to play my small role in serving this university. A university that is going through challenging times, but also one of great opportunity. The U of A has always played a vital role in Alberta and now we will continue to help out.
The Gateway: Previously you served as dean of law at Queen's University and were a faculty member there for 28 years. What from your background will help you be in your new role as President of the University of Alberta?
I served as dean for 14 years and I helped explore new opportunities at the faculty with more online learning and expanding enrolment. So I think I have a lot of experience in being within an academic leadership role. Of course this is a much bigger university but I think some of the complexities I dealt with as dean will really help me in my new role.
The Gateway: In this current sociopolitical moment and climate of critical reflection regarding racism and positions of power's role in ensuring diverse and equitable opportunities, what role do you and the university have to play? How will you ensure the university remains a welcoming environment for all and is accessible to anyone?
An enormously important role. I think universities around the world have such an important role to play in advancing discussions of equity, diversity, and inclusion (EDI). I know that the University of Alberta has made a major commitment in EDI initiatives with an EDI strategic plan which is really quite unique among Canadian universities; particularly in its ambition and scope of what it is attempting to undertake.
We have a really diverse student population at the U of A with students from across Alberta and beyond. It is crucial the university reflects that in all that it does.
The U of A has also undertaken, with great success, efforts to increase and incorporate Indigenous knowledge and teaching in the university. I think the U of A has been a leader in Canada in terms of Indigenization and its commitment to both the faculty of native studies and weaving native studies into the fabric of everything we do at the university. We are steadily increasing the numbers of our Indigenous students and giving support to them to enable them to thrive.
I want to build on all of these initiatives at the U of A and I welcome student engagement. I know students care deeply about contemporary issues, and they have such an important role in these discussions and moving those discussions forward.
Students have, really, since time immemorial played an important role in driving social change — including at the University of Alberta. I know there is more I can do. I look forward to engaging with students. We all have a role to play.
The Gateway: The U of A has had two controversies surrounding academic freedom in the last year. Academic freedom is an issue grappling other campuses across Canada as well. How will you try to make sure the U of A is a welcoming environment for debate while ensuring students and other stakeholders remain safe?
Freedom of expression is absolutely inherent at the university in what we do. It really only means anything when it is freedom to express views that you might not agree with. Freedom of expression does not really mean anything if it is freedom to agree with me. Freedom of expression is only meaningful if it is the freedom to disagree with me. There is no question that is an inherent part of what we do at a university. Without that vigorous exchange of ideas we would be diminished.
I know the U of A has a thoughtful commitment to freedom of expression; a policy that was carefully developed and one that reflects an ongoing commitment to freedom of expression.
At the same time, we have the commitment to our students to provide the very best learning environment that we can — a supportive one where students can thrive. Yet, this environment cannot be one where students are shielded from disagreeable thoughts because these can be sometimes inherent and challenging discussions we have at a university campus. Although we are committed to the best possible learning environment to our students, this means exposure to diversity of views. One of the best skills you can gain at university as a student is the ability to grapple with diverse views that may not be your own, to challenge your own views, and indeed challenge the views of others.
The Gateway: For many students campus sexual violence remains a prevalent problem, especially with complicated reporting pathways, lack of awareness and resources. For several years now there have been calls by Students' Union executives and student councillors to hire a campus sexual assault coordinator while other universities have a similar position. How is the issue of campus sexual violence going to be approached while under your presidency?
I certainly look forward to learning more about this and the supports that are available at the U of A.
We need to have processes in place where students feel they can bring their concerns forward and that they will be dealt with effectively, expeditiously, and fairly. We need to have a university with support for survivors. We have to have the student at the centre of our support model which is implemented university wide.
I commit to looking at our current resources available to students and to ensuring they are comparable to those other students across post-secondary institutions in Canada have access to. This is not an issue we can afford to make any missteps on. It is simply too important to our students and the wellbeing of our campus.
The Gateway: COVID-19 has changed the fabric of the university. Instead of over 40,000 undergraduate students commuting to campus and learning together, you have 40,000 different classrooms across varying neighbourhoods, cities, and countries. How will the U of A continue to develop community while Fall term remains mostly online?
This is a great challenge for us. My concern is particularly with first-year students entering post-secondary. It is such a formative time in a young persons life and an opportunity to develop networks of support and community while discovering new things about oneself. Plus, university is so much fun! You try things, you meet people, and enjoy this wonderful experience — obviously it can't all be about academics; intellectual engagement isn't the only reason you come to university [laughs].
We are thinking as hard and creatively as we can in order to think of ways we can develop that sense of community and development within the constraints of COVID-19. In terms of classes, our faculty are hard at work over the summer to come up with new ways to deliver classes online in the fall to enable successful and engaging learning.
We are also thinking of other ways to engage with first-year students and the greater campus community. We will are hoping to have a number of campus activities with social distancing and appropriate health measures to reduce risk. Of course, the majority of events will be online. We also want to engage international students who are online who also need a flavour of campus life at the U of A. We will continue to provide opportunities for students to link with other students to get a semblance of connection. I miss being on campus and seeing everything happening. I miss looking out my window and seeing an engaged campus. We all hope to return to that as soon as we safely can.
The Gateway: Even before the COVID-19 pandemic, a major concern for students was mental health. Now with COVID, how will the university attempt to address the need for mental health resources and student concerns there needs to be more?
All health services remain available to our students. Indeed if students are on-campus or in Edmonton and need to see someone in-person, that can be arranged. Much of our resources where possible have moved online. I would encourage students to explore those options.
The Gateway: What is your biggest priority for your term as president of the U of A?
University of Alberta for Tomorrow, our vision to ensure the U of A is organizationally and fiscally prepared for the future of post-secondary in Alberta. That is my major priority for the next two years and I am hoping that in the next five years we will have some great results to report, not only in the restructuring process but also seizing opportunities for growth in the future.
It's unusual for a president to suggest such a massive plan for changes even before they have taken office — I did the first townhall in June before my term officially commenced. I rather quickly have put together this ambitious plan that is historic, I think, for the university.
I recognize it is going to be challenging to enact the plan. We will very much have to engage the entire university community in order to succeed. This will address the fiscal challenges we are experiencing now and will try to create strategic challenges for the university.
The Gateway: Under David Turpin, the U of A developed a strategic vision for the future called "For the Public Good." Will there be any changes to what it outlines and exhorts the university to do? Within it there are several signature research areas identified. Will any of those change under University of Alberta for Tomorrow?
I want to make clear our signature research areas are where we excel. These areas reflect important fields where the U of A is making incredible contributions and changing the world. They even foster greater research and interdisciplinary study. Changing those is not on the table when discussing academic restructuring or service excellence transformation. That will continue and not be changed. In fact, I hope to deepen the signature research areas so their work can continue.
The larger picture of University of Alberta for Tomorrow is reducing our administrative costs and restructuring our institution to position it for better financial results to better enable our teaching and research to excel. Those two areas are crucial to the university and the ones we most care about.
I very much want to continue the goals and strategic vision that For the Public Good lays out. I was impressed by that document from the start. It shares a strong direction for us. If anything, University of Alberta For Tomorrow will enable us to pursue what was laid out in For the Public Good. I really commend former president David Turpin, his colleagues, and the U of A community for developing such a robust vision for the future.