Institutional
News
U of A approves new freedom of expression principles
A board member mentioned how the Holodomor-denial controversy provided the U of A a moment for reflection on freedom of expression in practice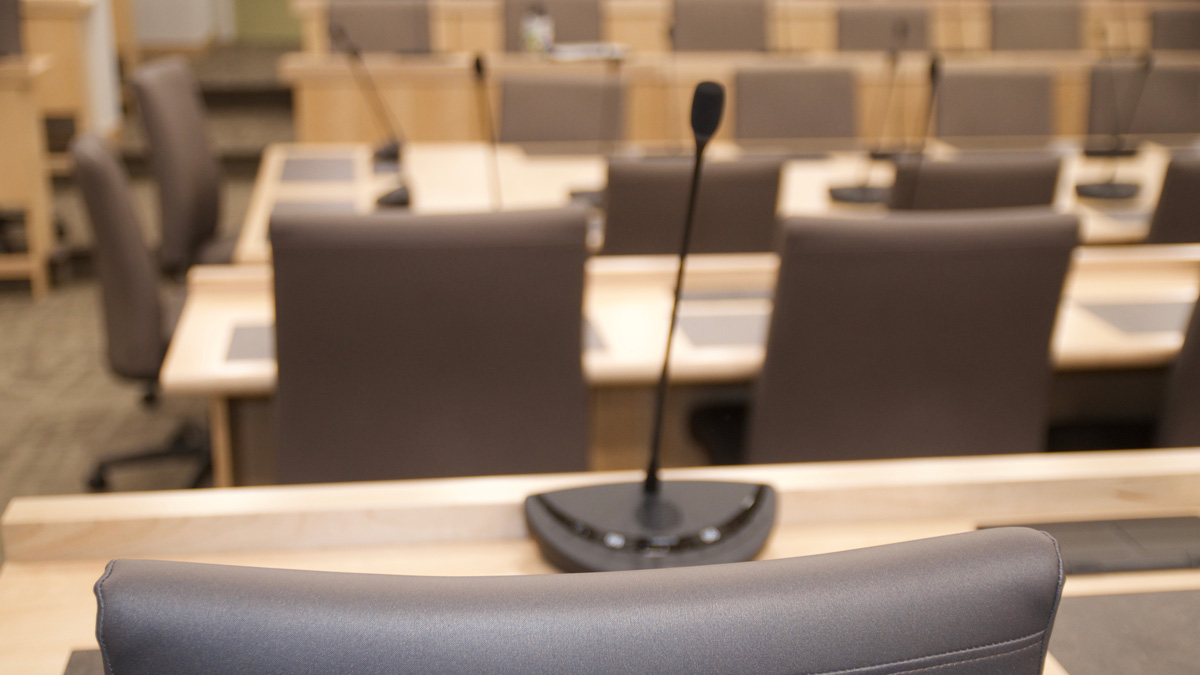 The University of Alberta has a new set of freedom of expression principles which will guide its teaching, research, and partnerships.
The principles were passed unanimously by the Board of Governors, the highest decision-making body at the U of A, on December 13. It was endorsed for approval by the General Faculties Council, the highest academic decision-making body, on November 25. The United Conservative Party government required all universities in the province to either adopt or draft statements on freedom of expression which were in line with the Chicago Principles.
Minister of Advanced Education Demetrios Nicolaides has hailed the Chicago Principles as the "gold standard" for freedom of expression. According to U of A deputy provost Wendy Rodgers, the minister has seen the university's principles and has approved them.
"Freedom of expression and academic freedom are fundamental to the activities of the university," Rodgers said. "This was an opportunity to articulate that."
Rodgers added that the statement on freedom of expression "aligns" with guidelines set out by the minister and also upholds the U of A's own commitments.
Some universities in the province, including Keyano College, outright adopted all of the Chicago Principles instead of drafting their own statements in line with the ministry's requirements.
Freedom-of-Expression-Statement

Rodgers said the principles underwent "significant" consultation with stakeholders after having over multiple consultation sessions, multiple presentations through university governance, and a few town halls. The document is available online along with a page of frequently asked questions regarding freedom of expression and a resource list with all of the U of A's existing policies on the matter.
A version of the document outlining changes that emerged from feedback and consultation can be found below.
All-Documents-Open-Session-2-202-203

Holodomor-denying lecturer controversy was moment of reflection for freedom of expression at the U of A
While introducing the motion, Mary Pat Barry, Board of Governors representative and chair of the Board University Relations Committee, mentioned how the university had an instance of reflection on freedom of expression during the recent controversy spurred by assistant lecturer Dougal MacDonald.
MacDonald made a Facebook post on November 20 at 12:55 a.m. where he said the Holodomor is a "lie" and perpetuated "myth." The Holodomor is recognized by most Canadian legislatures, the federal government, and 16 United Nations member states as a genocide against the Ukrainian people created by Joseph Stalin and the Soviet Union from 1932 to 1933. His comments spurred a response from the university, the Students' Union, and other community members, including the Ukrainian Students' Society.
Barry said MacDonald's comments gave the university a "real example" of freedom of expression in practice.
"There was a lot of tension given to the U of A lecturer who spoke out, personally and not in his role as a lecturer, on the issue of the Ukrainian famine," she said. "It gave us a real-time example of freedom of expression so we could look at both the theory of it and the practice and complexity of managing it."