Campus Life
Institutional
News
Students' Union
Budget 2019 leaves students feeling "overwhelmed," seen as an attack on post-secondary by NDP
The budget had everyone agreeing that students will be feeling significant impacts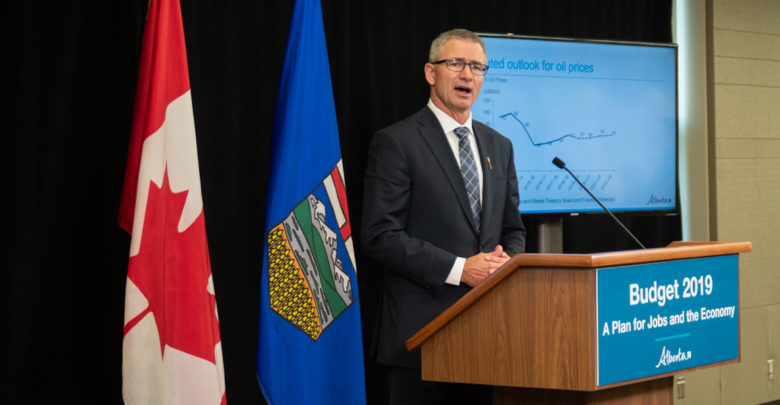 The United Conservative Party (UCP) tabled their first provincial budget at the Legislature to apprehensive reactions from the post-secondary sector, students, and official opposition.
On October 24, the UCP unveiled Budget 2019 ,which is making significant changes to student affordability and post-secondary institutional financial support from the government. Students will have higher interest rate payments on their student loans, increased tuition, and no more education and tuition tax credits. Post-secondaries will have less funding from the provincial government. The University of Alberta already announced it is facing a $44 million cut from the province.
In the budget press conference, Travis Toews, President of Treasury Board and Minister of Finance, said the changes to advanced education allow the province to match other Canadian jurisdictions and use taxpayer dollars in a more prudent and targeted manner.
"Our goal over these next four years is to adjust the way we deliver education in this province to reduce the funding required of government, [and] align our spend with that of our comparative provinces," he said.
He added that despite the cuts to government grants to post-secondary institutions, Alberta will still spend more than other provinces in Canada per-student.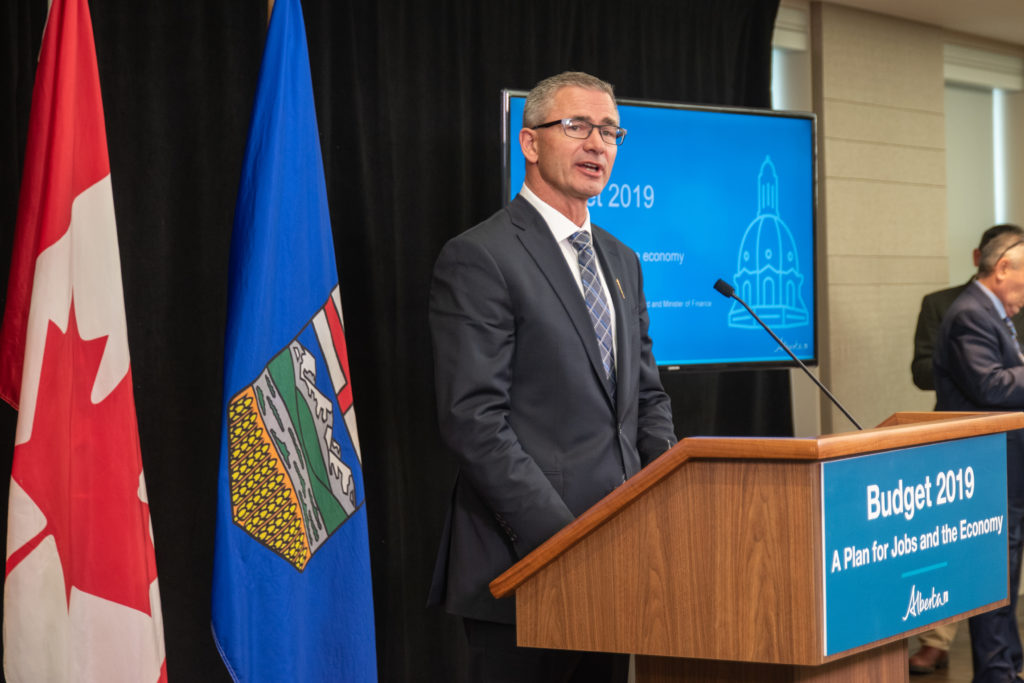 In the Legislature, Toews said funding to post-secondary institutions has grown by 40 per cent since 2009, at a level three times the growth of enrollment. He added that a new review on how Alberta universities are typically funded — currently through block grants that are apportioned based on historical trends and data — is underway in order to find a new performance-based funding model.
"Albertans must now bring spending to more affordable levels in line with other provinces," he said. "The Minister of Advanced Education is consulting with post-secondary institutions to set a new course that focuses on performance, accountability, and cost management."
The five-year tuition freeze the NDP government initiated will end and institutional grants will be lowered under Budget 2019. According to Toews, the tuition cap stifled universities ability to generate revenue.
"Removing the cap on tuition will incentivize our universities and colleges to compete for enrolment by focusing on the delivery of programs that directly meet student needs," he said. "We will… decrease institutional dependence on taxpayer dollars — while maintaining a high level of student support through scholarships and endowments," he said.
Budget implements all three MacKinnon Report recommendations for Advanced Education
All three of the MacKinnon Report recommendations for the Ministry of Advanced Education were implemented in Budget 2019.
According to Budget 2019, a new funding model for post-secondary institutions will take effect in 2020-21. Instead of using historical data to apportion grants and funding to post-secondary institutions — like the Campus Alberta Grant system right now — the government will introduce a new funding model based on performance based outcomes focused on accountability, student service delivery, and job creation.
"This model will drive institutional transformation through funding reductions and by rewarding institutions for finding efficiencies and increasing enrollment," the document reads.
The budget also outlined preliminary goals for the post-secondary system, in line with MacKinnon Report recommendation number seven.
Budget 2019 "nothing to be proud of" says NDP advanced education critic in his budget reaction
In an interview, David Eggan, Alberta New Democratic Party (NDP) shadow critic for the minister of advanced education, said he would simply summarize the UCP budget as "devastating" to post-secondary.
"I think this is one of the biggest cuts in the history of advanced here in the province of Alberta," he said. "This undercuts the basic access and the right for people to access advanced education."
"This is a toxic combination of having to pay more to access a lower quality education," he added. "This is exactly the opposite of what we need at this juncture in our history of this province. We have a young population."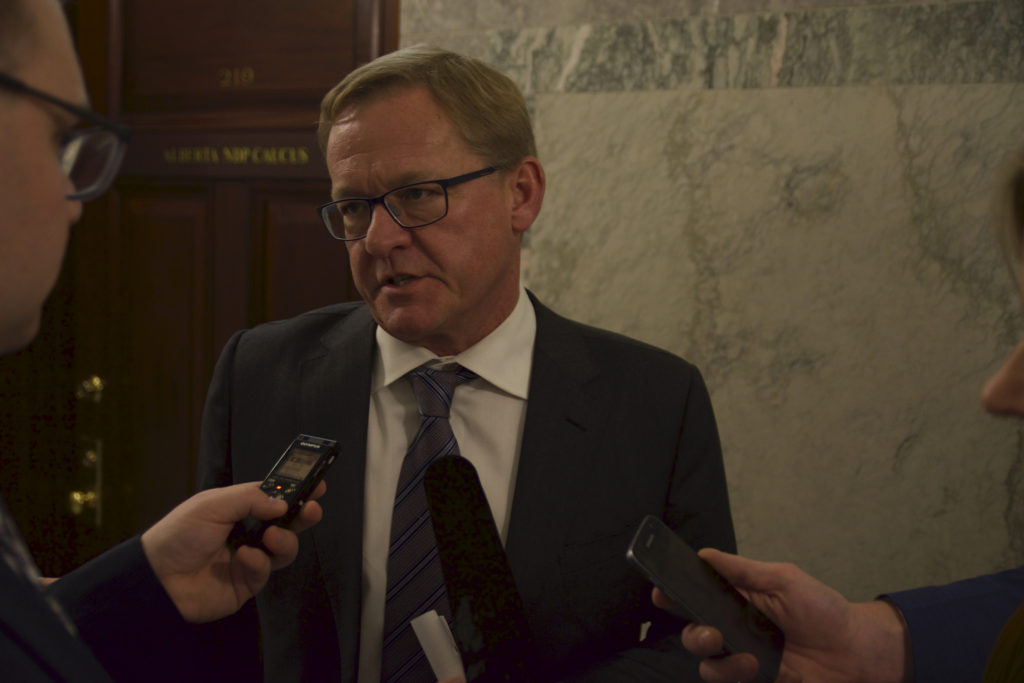 For him, the budget made "little sense" for Alberta as post-secondary helps develop jobs and train future professionals.
"You need [post-secondary] in order to develop your economy, your population, and to help diversify [the economy]," he said.
Eggan said he is concerned with the UCP's motion to include a brand new performance-based method of calculating grants for post-secondary institutions in the 2020-21 budget.
"I mean, I guess you have to change the funding model [for post-secondary] if you are blowing a $600 million hole in the budget," he said. "That is nothing to be proud of."
"This is a malicious attack on post-secondary," Eggan said.
Rachel Notley, Leader of the Official Opposition, echoed Eggan's comments in her response to the budget at the Legislature.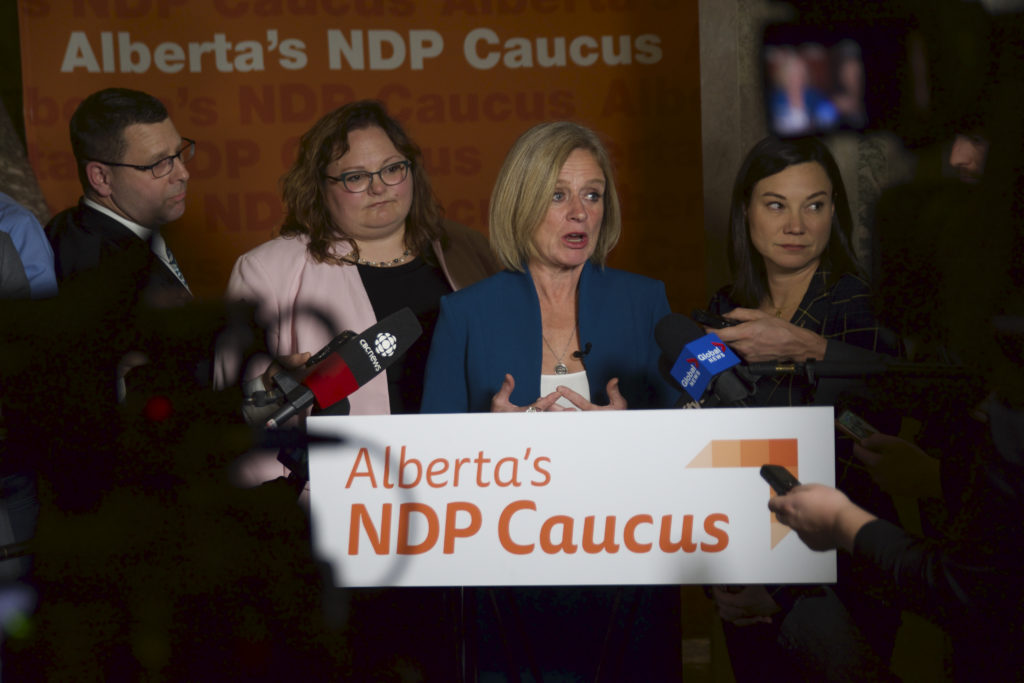 She said that in order to diversify Alberta's economy, post-secondaries need to be accessible to all and have a high quality of training to ensure the next generation of professionals entering the job market are prepared.
"What we are seeing here are massive cuts," Notley said. "The quality of education is going to go down, and we are seeing significant increases to the cost of tuition."
"Overall, [the UCP's] plan is to limit access to post-secondary education in this province. And in so doing, they are going to limit our ability to diversify… and do what we have always done: to keep Alberta as an economic leader in this country. And they are doing this at the expense of our young Albertans."
Budget 2019 signals "new direction" for post-secondary, says U of A BoG Chair
The University of Alberta Board of Governors Chair Kate Chisholm said in a statement that the budget sets a "new direction" for post-secondary in Alberta.
"The Provincial Budget signals a new direction in how post-secondary institutions are funded in Alberta and we recognize that the cuts announced today for the University of Alberta will necessitate some tough decisions," she said.
"Be assured that the Board's focus will be protecting the ongoing quality of the research and learning environment at the U of A."
Students "overwhelmed" by changes to post-secondary system
Adam Brown, U of A Students' Union vice-president (external), said he was "overwhelmed" by the "staggering changes" to post-secondary.
"[This] is going to make life more expensive for students," he said. "This is very disappointing."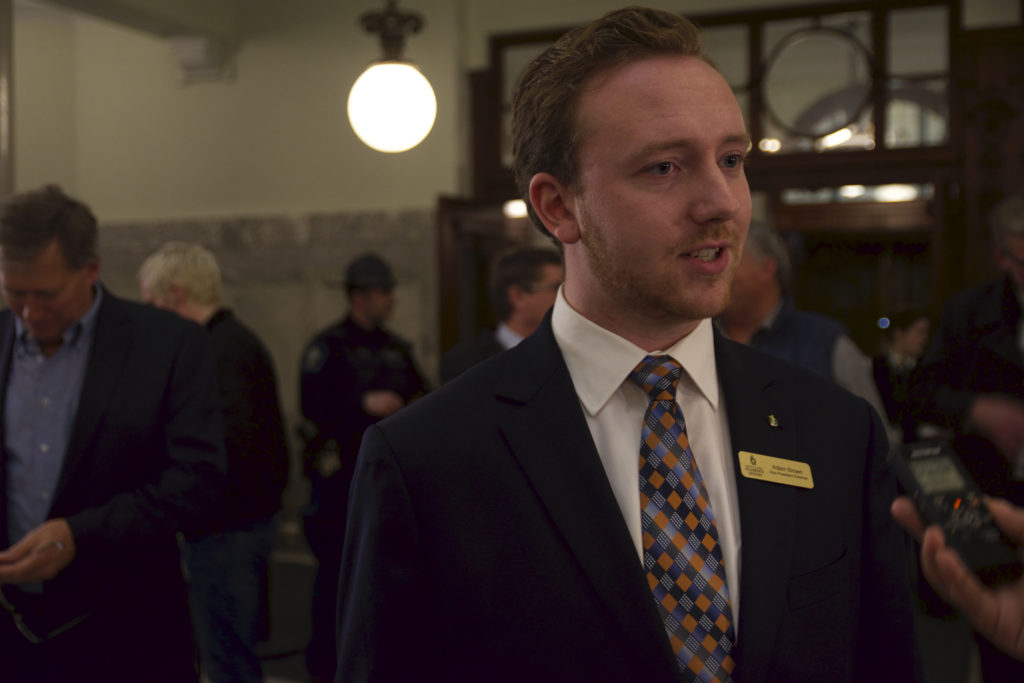 In his view, the budget will have an "immediate" impact on students having to take out more loans to pay for higher tuition or take less courses and drag out the length of their degree in order to work more.
He added that the loss of the Summer Temporary Employment Program is a particular blow to students.
Sadiya Nazir, Council of Alberta University Students (CAUS) chair and University of Calgary vice-president (external), said the changes guarantee less students will be able to access post-secondary education.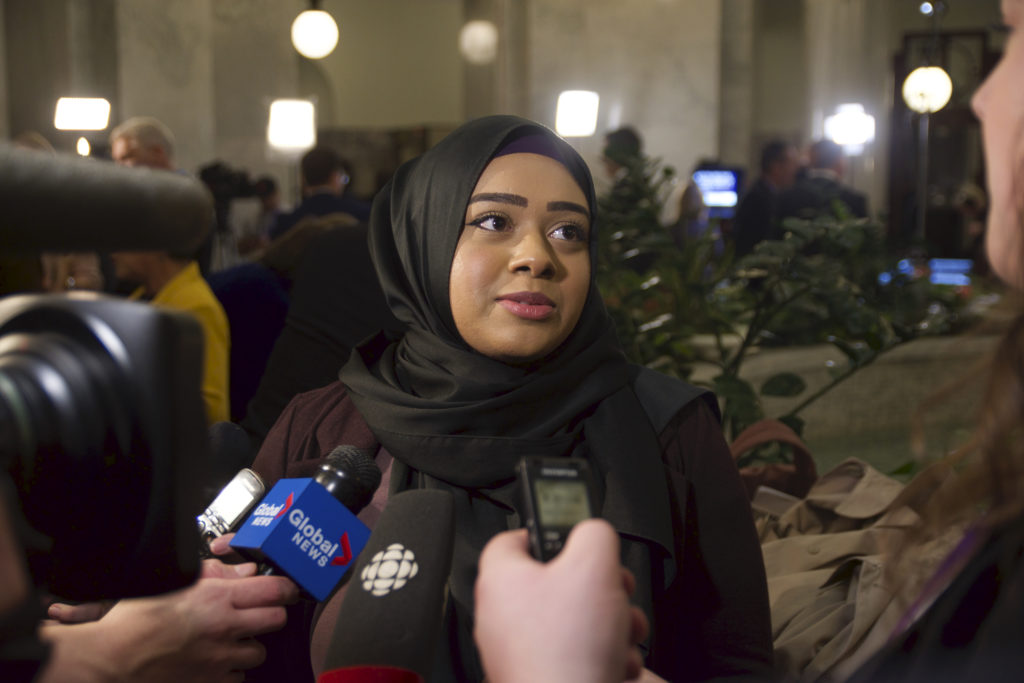 She added that since the government signalled a lack of support for students, conversations will need to happen between students, institutions, and student politicians.
"It will come down to institutions and student leaders working together to talk about what [affordable education] will look like to students, in a way that is reasonable and that can bring back some measurable benefits for students," she said.
— With files from Khadra Ahmed