Institutional
News
Minister says MacKinnon Report shows broad concerns about university spending and outcomes
Advanced Education Minister says more clarity around the future of postsecondary in Alberta will be revealed with the release of the provincial budget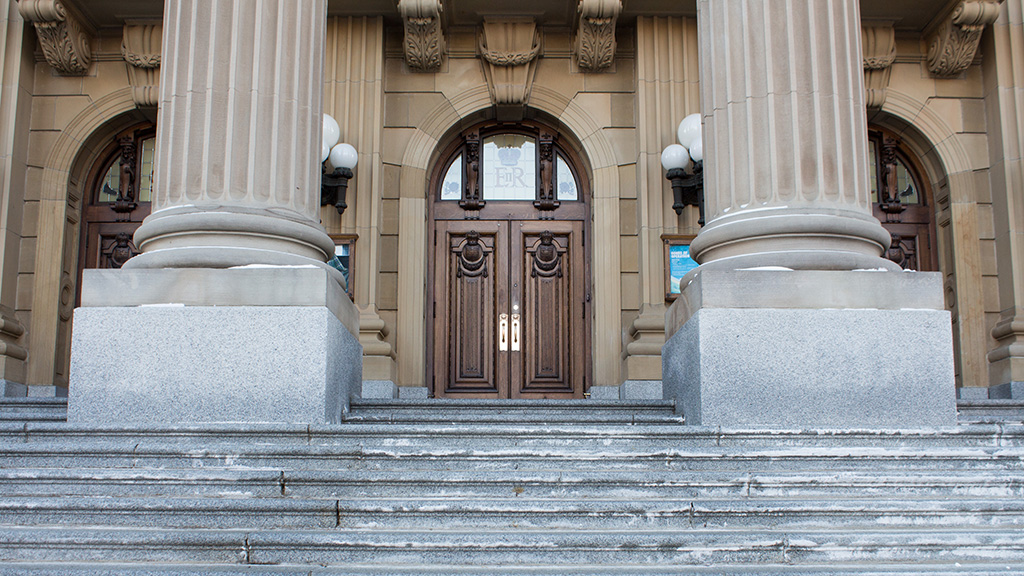 This article is the third in a three-part series on the MacKinnon Report, its potential impact at the University of Alberta, and the post-secondary system in Alberta. To read the first article click here, or here for the second one in the series.
A government sanctioned report exploring Alberta's finances has university administrators and student politicians at the University of Alberta "concerned" and preparing to "make changes."
Minister of Advanced Education Demetrios Nicolaides said the biggest takeaway from the MacKinnon Report is that there are broad concerns about spending and outcomes from the post-secondary system in Alberta.
Former Saskatchewan finance minister Janice MacKinnon, at the behest of premier Jason Kenney, examined Alberta's finances and proposed a number of recommendations to fix what the report labelled as a "spending problem." Known as the MacKinnon Report, it proposed three major recommendations to advanced education and listed some concerns it found in the post-secondary system.
Nicolaides said the government wants to ensure government grants are being utilized to their fullest potential.
"When you look at it from a comparative standpoint, Alberta is the most expensive post-secondary system in the country," he added.
"Are we getting the right bang for our buck, in terms of dollars that are being invested [into the system]," he said.
The minister said while the report informs him and offers recommendations, ultimately he has both personal priorities and some from the United Conservative Party (UCP). These include:
"strengthen" post-secondary education in Alberta;
"encourage" more students to enter vocational education to produce skilled trades; and
"working" to increase the number of international students entering Alberta institutions.
Nicolaides said in addition to the report, his provincial tour where he visited universities across the province allowed him to better understand some concerns and hear directly from both students and administrators.
"We are looking at the information contained in the report," he said. "Our cross-province tour visiting Alberta campuses has helped us gather information as well."
Ultimately, he said more clarity as to the future direction of post-secondary in Alberta will be presented in the budget which will be released on October 24.
Administrative and per student costs will be examined by UCP
The MacKinnon Report examined administration costs for post-secondary in Alberta. It said the cost of administration is higher than those in British Columbia and Ontario.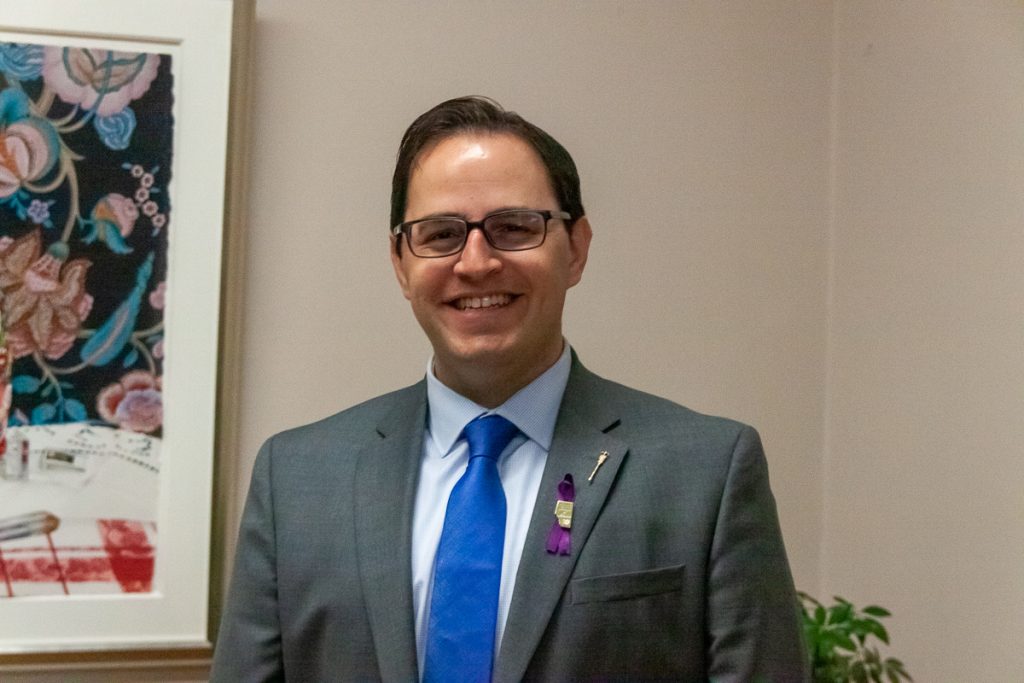 Nicolaides said that the province is spending "significantly more" per student on administrative costs than other jurisdictions.
He said this is an area of university governance that he would like to get a better understanding of before making any judgements.
"It was certainly highlighted as an area of concern," he said. "It is important for me to find out more information and get a better understanding of why that is happening — and what factors are driving that."
The report also mentioned that universities in Alberta spent more per student overall than other jurisdictions. Nicolaides said this is something that will warrant "further investigation" as to why it is the case.
"It is important for us to get an understanding of what is driving that high cost environment," he said.
Nicolaides added that despite Alberta spending more per student, the province sees low completion rates of degrees at some post-secondaries. In the report nine of 26 institutions in Alberta fell below the average completion rate of 60 per cent, with one at below 40 per cent.
"The fact that we are spending more per student in Alberta than any other province and we are still seeing some of those outcomes, that is a concern," he said.
MacKinnon Report isn't a haircut but a direct attack on post-secondary, says NDP
In an interview, David Eggan, Alberta New Democratic Party (NDP) shadow critic for the minister of advanced education, said he was "deeply disturbed" by the MacKinnon Reports recommendations on post-secondary.
Eggan added that post-secondary seems to be a big target under the report for "categorical" and "historic" cuts. He said that if the report recommendations were implemented students are to expect program cuts, smaller post-secondary institution closures, and tuition increases.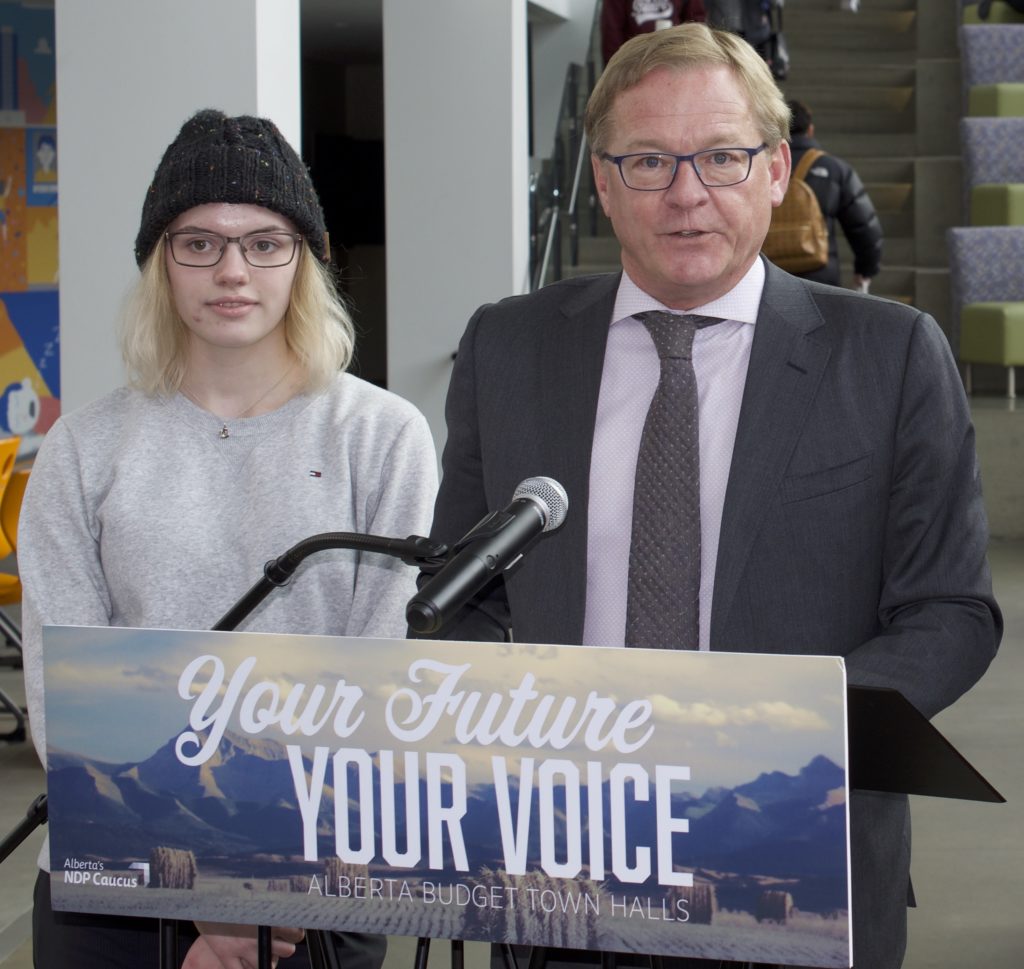 "This isn't just a haircut. This is a direct attack at the foundation of post-secondary education in Alberta."
For him, the fact that Alberta universities receives more funding per student from government as compared to Ontario and Quebec is not an adequate comparison to rest explanations for cuts on.
"There are a myriad of reasons why that is," Eggan said. "You have to deal with the situation on the ground here in Alberta."
He added that drawing comparisons to the two provinces are not a fair and accurate representation of realities in Alberta, and that jurisdictional differences make Alberta post-secondaries strong. Additionally, he said higher government funding per student should be seen as positive and not negative as it sets the province apart from others.
"The Government of Alberta is responsible for ensuring we have strong post-secondary options in this province. To undermine that, and to cut it, not just with administrative cuts but… fundamental categorical cuts [should have] everyone be concerned."
Eggan said the two biggest concerns for the NDP are students losing accessibility to post-secondary due to rising tuition and the quality of education offered at institutions suffering due to cuts and rollbacks.

Students' Union eagerly waiting to see how much the report influences provincial budget
Adam Brown, University of Alberta Students' Union vice-president (external), said he was concerned by the report overall. However, he said no one should jump to conclusions yet.
"The worst part about the report is that it creates a large amount of uncertainty," he said. "We know something is on it's way, in the form of change. It is just a matter of seeing how much."
He added that while the report lists many recommendations and ideas to change the system, only the provincial budget will show how much they have been taken to heart.
"The government has not said anything about adopting any of the post-secondary recommendations yet," Brown said. "We will have to wait until budget day to see how influential, if at all, the report will be."
The provincial budget will be released on October 24.