Campus Life
Institutional
News
BREAKING: U of A faces 6.9 per cent cut to funding from province
For U of A president David Turpin, this is a "significant" funding cut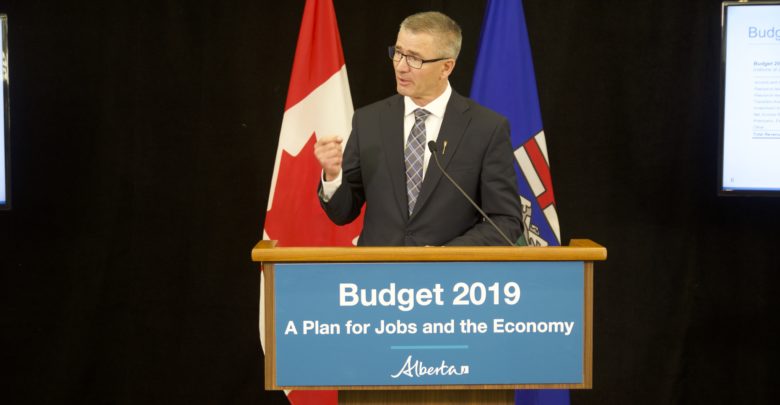 Under Budget 2019, the University of Alberta has announced it will face decreased funding from the government.
The provincial government tabled its budget on October 24 at the Alberta Legislature. The budget made significant changes to post-secondary institutions and student affordability.
According to a statement published by the Office of the President, the U of A will face a 6.9 per cent cut from its share of the Campus Alberta Grant in the 2019-20 fiscal year. This translates to a $44 million loss for the university's support for academic programming.
Additionally, the university's infrastructure and maintenance program funding, which addresses both regular and deferred maintenance on campus, will be re-allocated to zero dollars for the remainder of 2019-20. Funding will be renewed in the next provincial budget. The U of A received $35 million last year under this grant.
According to the Ministry of Advanced Education, the zero dollar allocation on infrastructure and maintenance funding will allow for consultation and coordination for future projects.
In the statement, David Turpin said the U of A still has not received its formal budget letter — a document that outlines exactly the contribution an institution can expect from the government. According to the Ministry of Advanced Education, the university will likely receive the letter in the next few weeks.
Turpin said discussions are ongoing and further impacts the provincial budget will have on the U of A specifically are still to be fully determined.
"Over the coming days and weeks, we will be in discussion with ministry officials to determine specific details around the planned reductions," his statement said. "Only when we have this information will we have the full implication of today's announcements."
"The 6.9 per cent cut to our Campus Alberta grant for this year, in addition to the loss of IMP funding, is significant," the statement read. "Meeting the challenge of this budget cut and changes anticipated for the following years will not be easy, and we will need to make tough decisions."
The president also announced a budget impact town hall for the U of A will occur on October 30.
More to come.