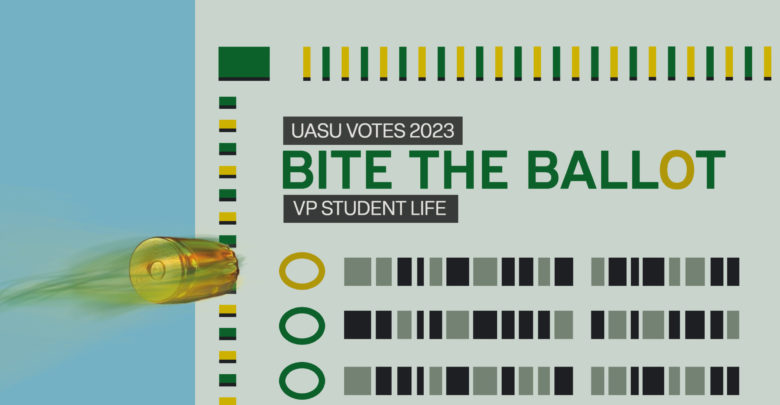 It is Students' Union (SU) elections again, and the vice-president (student life) (VPSL) race is uncontested this year. 
VPSL candidate Michael Griffiths has served as the president of the Lister Hall Students' Association (LHSA), but is his background with LHSA enough to support the whole of campus, and not just those in residences?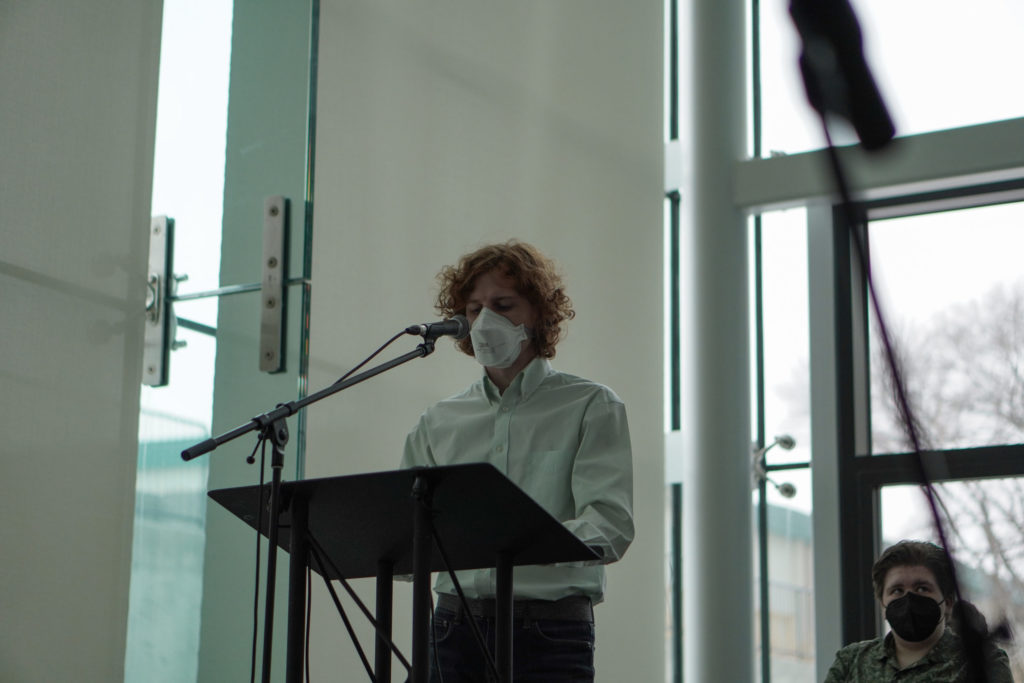 Michael Griffiths
Griffiths has had little opportunity to speak and share his opinions during the election season. Since he is uncontested, most forums consisted of him speaking only during his opening statements, and answering the odd question from the audience.
Griffiths was also late in publishing his official platform. Although The Gateway received a draft of his platform sooner, Griffiths publicly released his platform on March 6, the second last day of the campaign period. These two items make it difficult to gauge Griffiths, and how well he will do as VPSL. 
There is no doubt that Griffiths has in-depth knowledge about problems in residence, specifically in Lister Hall. Being a Lister resident has shaped his VPSL campaign, and this made is clear by the number of platform points he has on residence.
Griffiths promises students in residence in-depth move-in modules, changes to meal plans, and sexual and gender-based violence training and support for survivors. Each of these are important to students who live on campus — but does not have much effect on off-campus students. 
Meal plans have been a topic of discussion for many years. Six years ago, my sister was in residence and being a vegetarian, could not find food that supported her diet. Food at Lister seems to not have gotten any better as the overall food quality is still a topic of debate, while meal plans have still gone up in price.
Meanwhile, sexual and gender-based violence is still suffered by students terrifyingly often. There were 65 disclosures of sexual violence in the U of A's 2021-22 student conduct report⁠ — this does not account for those who never reported sexual violence. There is no doubt that sexual violence is important to tackle in the position as VPSL. But, most of his platform points concern sexual violence in residence.
However, it's important to note that Griffiths is clearly dedicated to advocating for increased support for sexual violence. He dedicates much of his platform to sexual violence, which is good to see.
One of Griffiths' strongest areas in his platform is his section regarding gender equity. He states that he hopes to renew the period equity initiative by securing funding for period products and bringing these projects to both Augustana and Campus Saint-Jean (CSJ).
Likewise, he wants to work towards supplying rape kits for Augustana and expand accessible gender-neutral washrooms throughout the U of A campuses.
One of the murky points of Griffiths' platform is that he is going to be relying on open discussions with students about their needs. Unfortunately, he does not explain how he plans to do so. What Griffiths is lacking is any concrete plan to raise students' awareness of who he is, and what he does. If elected, Griffiths will need to put in some serious groundwork to boost engagement.
The Augustana Students' Association had questions for Griffiths about further consulting Augustana students. It seemed like Griffiths has not shown enough initiative to do fulsome student outreach.
Having a student leader who is willing to work with students in order to make sure they feel heard is important. Griffiths said at the Augustana forum that consultation was ongoing.
But I think Griffiths also needs a more concrete plan for how he is going to engage students going forward. Most students do not know about what the SU has to offer them, and do not understand that they can reach out to SU representatives with their concerns.
I think Griffiths should actively interact with students throughout campus to ensure students know who he is, and how he can help. Griffiths will certainly win, but he needs to ensure that when elected, he puts in the groundwork to ensure every student feels represented. 
Who should win, and who will win?
Griffiths is a new face at the SU. Although he has experience with LHSA, I find this limits his perspective on student life. He dedicated time focusing on residence issues, which may have come at the expense of other initiatives. I also would have liked to hear more about how he will support CSJ or Augustana residences in a similar way to how he addresses Lister. 
Although Griffiths is running for VPSL, I personally do not feel reflected in his platform as an off-campus student. His focus on residence makes me doubt his ability to represent students as a whole.
Despite this, Griffiths will certainly win. I may think that Griffiths has a limited scope on student life, but having him in the role is better than having no one at all. He has my vote.