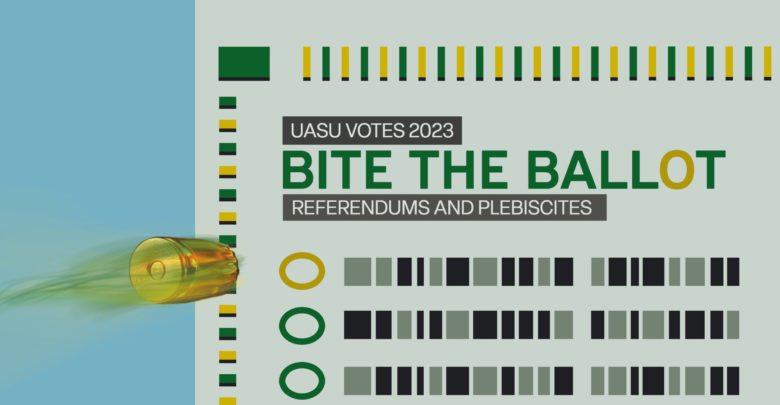 This year, students will get the chance to vote on eight referendums:
Education Students' Association (ESA)
HUB Community Association (HCA)
Business Students' Association (BSA)
Alberta Public Interest Research Group (APIRG)
Lister Hall Students' Association (LHSA)
Nursing Undergraduate Association (NUA)
Law Students' Association (LSA)
Kinesiology, Sport, and Recreation Student Society (KSRSS)
Education Students' Association (ESA)
This election, education students will be voting whether to renew their Education Students' Association (ESA) faculty association membership fee (FAMF).
The $8 fee paid in the fall semester of each year is used to fund events, professional development sessions, and their end of year banquet, in addition to creating opportunities for education students.
All undergraduate education students would pay the FAMF, but it is refundable if students choose to opt out before October 31, 2023. The FAMF for this year is consistent with the 2018 fee.
The ESA's site is accessible and they did post on their instagram reminding education students to vote for the FAMF on the upcoming election days. Unfortunately, no one was there to speak in favour of the renewal of the FAMF at the Campus Saint-Jean (CSJ) or Myer Horowitz forum. This is striking, specifically because the ESA failed last year. Despite this, no representative was present to advocate for the ESA's FAMF this year.
Will it pass?
Most likely not. The ESA's lack of presence at either forum does not look to me like a positive indication that education students are really interested in renewing their FAMF.
Although an extremely important faculty with a high percentage of students on campus, the ESA shows little renewed vigor to get their FAMF back. I could only find information about the referendum for this year from an interview done with The Gateway.
Given that students have limited opportunity to express the importance of their referendum, the lack of initiative to capitalize on the forum leads me to believe that there may not be enough interest to renew their funding.
Should it pass?
Yes, the ESA's FAMF should pass.
Education is one of the larger faculties on campus. More importantly, education students should have access to resources that allow them to be prepared for their careers as educators.
The importance of this faculty excelling overall cannot be overstated, but the lack of involvement is definitely a hurdle.
–Naomi Isaac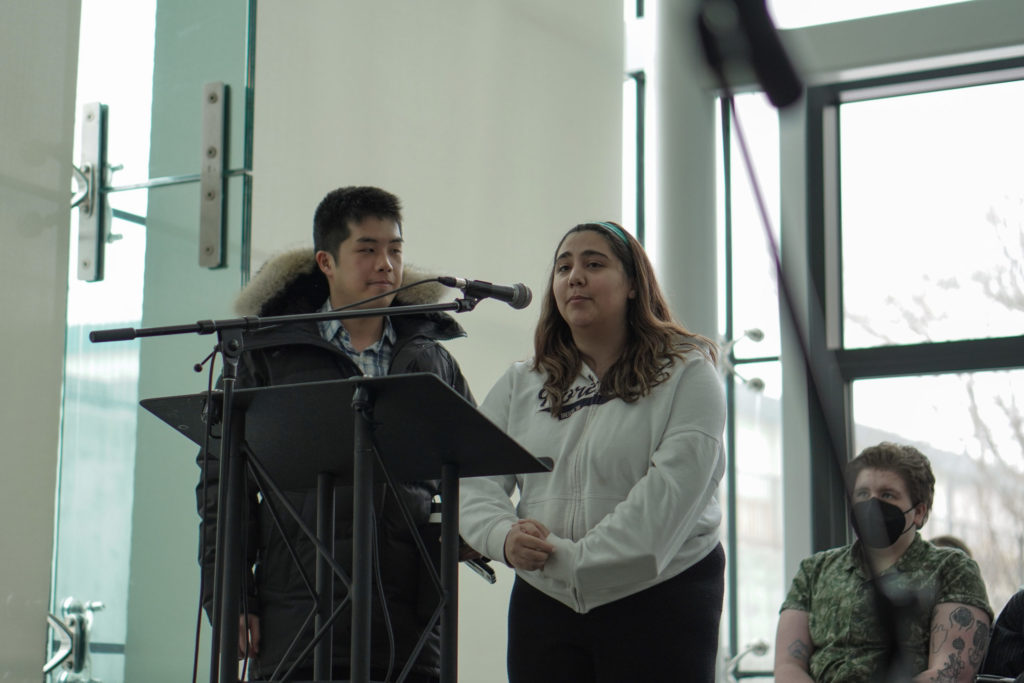 HUB Community Association (HCA)
Among many student associations this election, the HUB Community Association (HCA) is seeking a passing referendum vote from students.
The HCA is looking to renew their $45 opt-out-able annual fee for HUB Mall residents. It has not been adjusted for inflation, so it is the same fee that the HCA has charged in the previous years.
This fee is crucial to the HCA's ability to provide residents with services, events, and advocacy Kelvin Au, the current vice-president (operations and finance) of HCA, explained to The Gateway.
"Resident services at the U of A have a mandate to be self-sufficient. That means that any services residence provides must be paid for via rent."
Alongside furthering their advocacy work for the HUB students, the fee will go towards maintaining The Vault which is the common area of HUB Mall, funding social events for HUB Mall residents (West Edmonton Mall skating trips, Banff ski trips, bingo, self care to name a few), running the HCA executive office, and providing residents with maintenance services.
Will it pass?
There was no accessible online presence for the HCA's fee platform nor fee allocation. However, the HCA did go in greater depth at the Myer Horowitz forum and Lister Hall Students' Association forum to explain where the fee will go.
Au explained how in the past the HCA has taken part in advocacy efforts in regards to dining services and increasing safety in proximity to the LRT station.
Couple this with the fact that it's an opt-out-able $45 fee only charged to HUB Mall residents, and I'm certain the fee will pass.
Should it pass?
Although HUB Mall has had its fair share of unfavourable infestations, their upcoming referendum fee is not one of them.
Affordable and opt-out-able, the HCA has proven that they can and do spend their HCA fee in the best interest of HUB students in terms of advocacy and maintaining services and engaging programs for students. I think it should pass.
–Iqmat Iyiola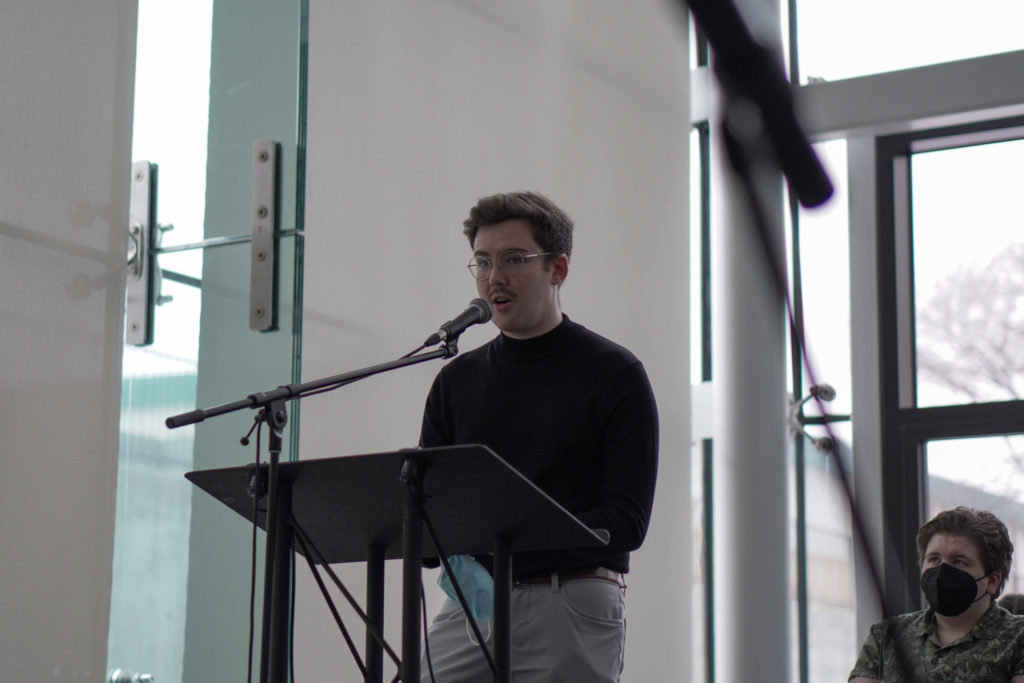 Business Students' Association (BSA)
This election, the Students' Union (SU) is giving students enrolled in the faculty of business the opportunity to vote on whether they will be renewing the Business Students' Association (BSA) FAMF.
This $10 fee paid each fall and winter semester funds events, initiatives, and opportunities for the students in the faculty of business. In their Q&A, representative Emma Neilsen stated that the faculty association represents over 3,000 students in the Alberta School of Business.
The BSA did attend the Myer Horowitz forum. They spoke about how they provide events for first-year students and international students who do not get the same opportunities from other clubs.
Will it pass?
It is likely that the BSA FAMF will pass. The BSA has a large student base, and is active on their website. Though they did not appear at other forums, the presentation at the Myer Horowitz forum is likely the most important for them to make their case, considering the large audience.
The events put on by the BSA and the services they provide include the Cure for the Mondays wellness initiative, which involves free snacks and a social event. These are easily accessible and well-marketed on their facebook page with over 3,000 followers.
Should it pass?
Yes, the BSA's FAMF should pass.
The fee goes towards important programs for increasing student engagement and professional development opportunities. Their mentorship program specifically is an important community building initiative that can create great networking and social opportunities in the faculty.
It is also important, particularly given the past few years of on-and-off on-campus learning, to provide safe spaces for students with wellness and social initiatives. This will open doors for students such as first-years, who want to get involved but might not feel completely comfortable putting themselves out there.
–Katie O'Connor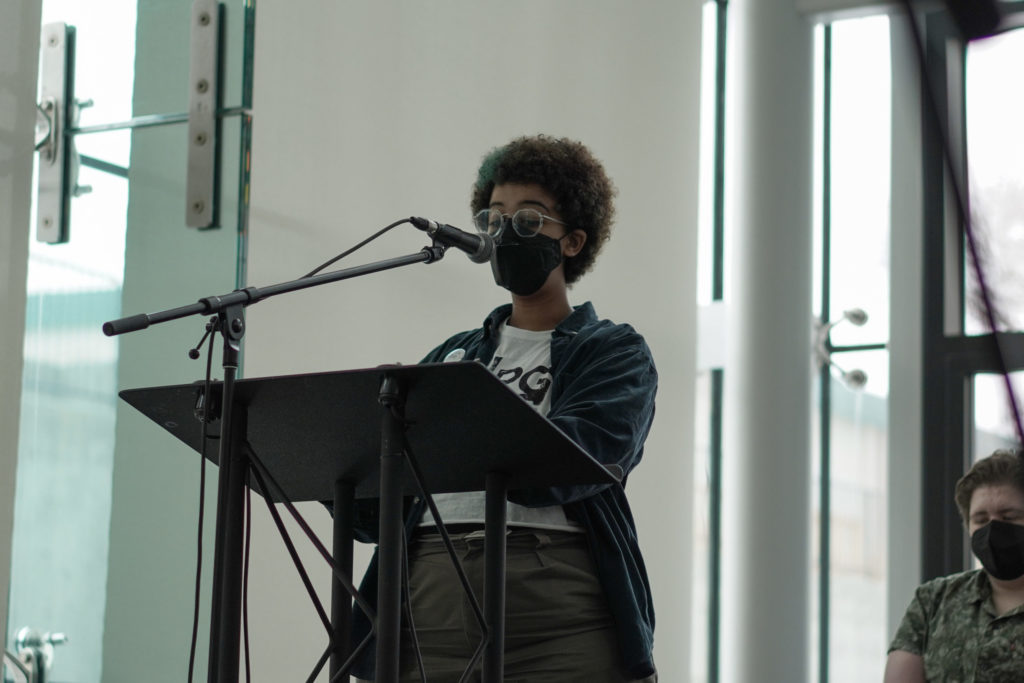 Alberta Public Interest Research Group (APIRG)
In this year's elections, the Alberta Public Interest Research Group (APIRG) is asking for a dedicated fee unit (DFU) of $3.50 per semester for full-time students and $1.75 for part-time students. Their current outreach coordinator, Sarah Alemu, did an exemplary job of advocating for APIRG at the Myer Horowitz forum.
As a student who hasn't previously heard about APIRG, hearing about their current projects made me wonder why they don't have more endorsements on campus. As Alemu explained, "APIRG is a student-run non-profit that for 22 years, has funded hundreds of undergraduate-led projects which build student power for political and social change."
Their wide-array of freely-offered services like printing, an alternative-resource library, training, workshops and free solidarity dinners — are at risk of extinction if APIRG can't obtain more funding. If students vote to pay this small fee, they can continue their portfolio of student opportunities.
Will it pass?
Considering the strength of their advocacy this elections, I think that this referendum will pass. Following Alemu's speech at the Myer Horowitz forum, the booming applause and cheers from the audience infer that students want to keep APIRG's legacy alive. Their Instagram account "Vote YES for APIRG" also demonstrates their commitment to obtaining funding, and contains useful testimonials for student voters to look into.
When Alemu said that APIRG "provides over $50,000 a year in direct grants for incredible student projects," I couldn't help but wonder how many students actually know about what they do for students on campus. If APIRG wants to remain alive and expand their mandate of "research, education, advocacy and action in the public interest," it is clear that more outreach needs to be done.
Should it pass?
Yes, I earnestly believe that APIRG's optional fee should pass.
Students can opt-out of the fee at any time, and the services that they provide, alongside their many opportunities for student to get more involved in important issues — is worth protecting. In their speeches, they were proud to remark that all current SU executives endorse APIRG, which is encourages students to consider supporting them too. Importantly, their advocacy throughout this year's elections have demonstrated that they are in desperate need of more funds, and without this referendum passing, would spotlight far less student-led initiatives.
–Megan Posyluzny
Lister Hall Students' Association (LHSA)
The most expensive referendum fee of this Students Union (SU) election, the Lister Hall Student's Association (LHSA), is proposing a renewal of their annual $75 fee for Lister Hall residents. As this fee was not adjusted for inflation, the association is looking to maintain the fee they've used in previous years. This fee is only charges to Lister Hall students the semester they move in and it is an opt-out-able fee.
The LHSA's campaign has been lacklustre. No representatives from the LHSA attended the Myer Horowitz or International Students' Association (ISA) forums. This is despite the fact that their voters would most likely be in attendance of these forums. Not to mention, LHSA representatives even left their own forum halfway through.
If the LHSA had rolled out a strong online campaign coupled with an accessible forum, I'd have an easier time digesting their lack of in-person presence. As of the time of writing, apart from a single social media post from October 2022 and a non functional website, there is no accessible insight as to how this fee has historically been used, or how it will be used in the future.
The SU and Residence Services have struggled in the past to find a suitable realm for the LHSA. After the association was suspended from 2014-2016 following allegations of hazing at a student event and a rocky attempt to find a new purpose for it in 2016, this is the first year since LHSA's reestablishment in 2017 that they've had to defend their Residence Association Fee.
Couple this with the fact that they are the most expensive referendum fee, the stakes are even higher for the LHSA to prove their purpose and ability to accurately use these funds.
Natalia Ewanek, current treasurer of the LHSA, explained to The Gateway in greater detail what the association plans to use the fee for.
"We help advocate for students and we run tower-wide, floor-wide, and the whole centre-wide events and programs to help people move into residence in first year."
Will it pass?
Lister Hall is a significant part of on-campus culture, especially for the residents. The LHSA plays a large part in providing the programs and services that enhance the experience of Lister Hall.
There's something to be said about the fact that we're in an affordability crisis, but the LHSA cannot even be bothered to properly show up to forums to justify their $75 fee. While the fee is opt-out-able, the lack of campaigning and transparency surrounding the fee allocation severely hurts the LHSA's chances of a successful referendum vote. I don't think the fee will pass.
Should it pass?
Although Lister Residence is a large part of U of A's on-campus culture, it's had some pretty weak points in recent memory. Funding the LHSA allows access to programs and services that will enhance the experience of residents and pay for the floor coordinators, vice-presidents, and president that all work together to increase the experience of students residing in Lister. But, LHSA has had a history of mismanagement, and that's apparent in how this referendum was planned.
On-campus residence can be expensive, and while any student who would like to opt-out of paying the $75 fee is able to do so, students shouldn't have to pay a fee for an association that didn't even care enough to explain what the funding will be used for. No, I don't think the fee should pass.
–Iqmat Iyiola
Nursing Undergraduate Association (NUA)
Nursing students will be tasked with deciding whether or not to renew the Nursing Undergraduate Association (NUA) faculty association membership fee (FAMF) at the Students' Union (SU) 2023 elections.
The NUA is proposing a four-year FAMF of $13.50 a year for full-time students, and $10.00 a year for part-time students.
For full-time students, this fee consists of an $11 standard set by the Canadian Nursing Students' Association (CNSA), with an additional $2.50 proposed by the NUA. The fee would be used to facilitate more scholarships and academic support within the faculty, as well as setting up more events like formals, networking events, etc.
Will it pass?
Probably not. The NUA has not shown up to any of the forums, but they are not first-time offenders. They did not even apply for a FAMF renewal last year, so another year of being no-shows could cost them their funding.
The Faculty of Nursing at U of A is one of the most prestigious in the world. In 2022, the program was ranked #1 in Canada, and #9 globally, according to QS World University Rankings. With this in mind, it is disappointing that the NUA has not shown any enthusiasm to provide students with an experience on par with the rankings.
Students deserve to be advocated for more responsibly and have their issues addressed at public forums since they have limited opportunities to do so themselves. The NUA's appearances, or lack thereof, have proven the lack of interest in renewing funding.
Should it pass?
Yes, the NUA's FAMF should pass.
Considering the prestige and importance of this faculty, there is no doubt that they should receive appropriate funding. Nursing students deserve to be represented and advocated for. However, the lack of participation is far from encouraging.
–Hiba Zaidi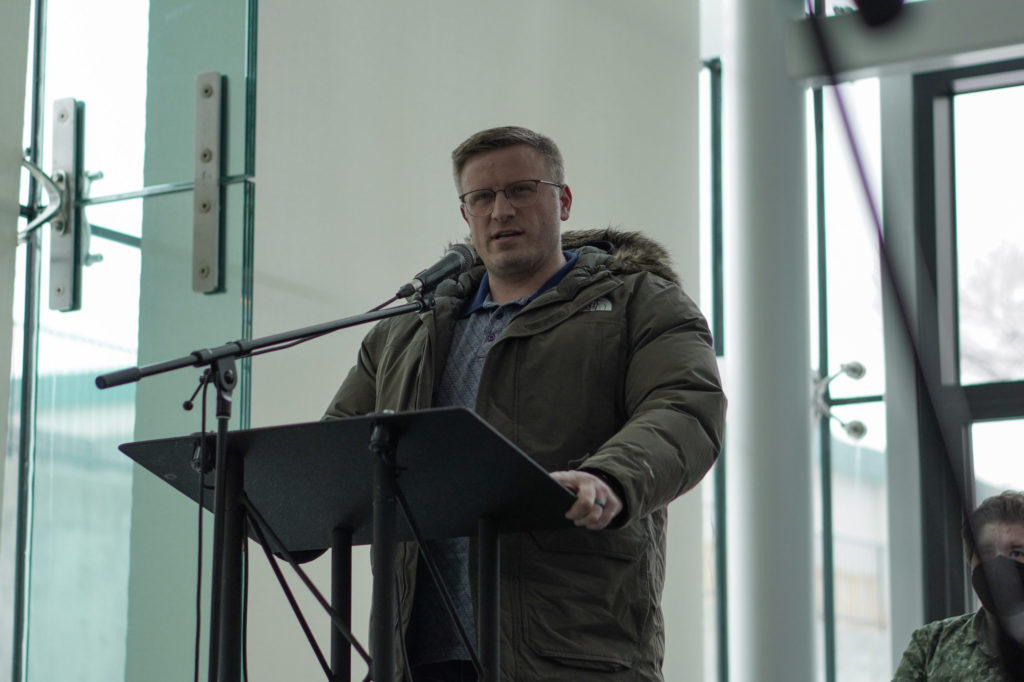 Law Students' Association (LSA)
Law students will be voting on whether they think the Law Students' Association (LSA) FAMF should be renewed for another four years.
The fee costs law students $50 a year for both full-time and part-time students, and allows the LSA to organize events, start initiatives, and provide grants to law students.
However, it's hard to find a lot of information about the FAMF renewal — their website has nothing on the fee, what it does, or what it's used for, which makes it hard for students to see it's worth. Even their Instagram is pretty inactive. They made three posts a week ago, but nothing went up as we got closer to voting day.
In his Q&A with the Gateway, LSA first-year representative Damon Atwood said that although law students are supported by the Students' Union, they do a lot of advocacy on their own.
"There's a lot of issues that are specific within the faculty. We're in a best position to advocate for these issues, as well as arrange events and grants for the groups that are within the faculty itself," he said.
Will it pass?
Because the LSA has been so inactive on their social media, and their website has very little information about the FAMF, I don't think it will pass. But, during consultations leading up to the campaign, many law students expressed that they would like to see the FAMF renewed, Atwood said in the Q&A.
I think if the LSA had conducted more outreach, their FAMF renewal would be more of a guarantee. Now, it's hard to say how many students are aware that the referendum is happening at all.
Should it pass?
The LSA provides services and support to law students specifically, that they might not get from the SU. I think the LSA FAMF should pass, so law students can have continuous access to the services, events, and grants that the LSA provides.
–Katie Teeling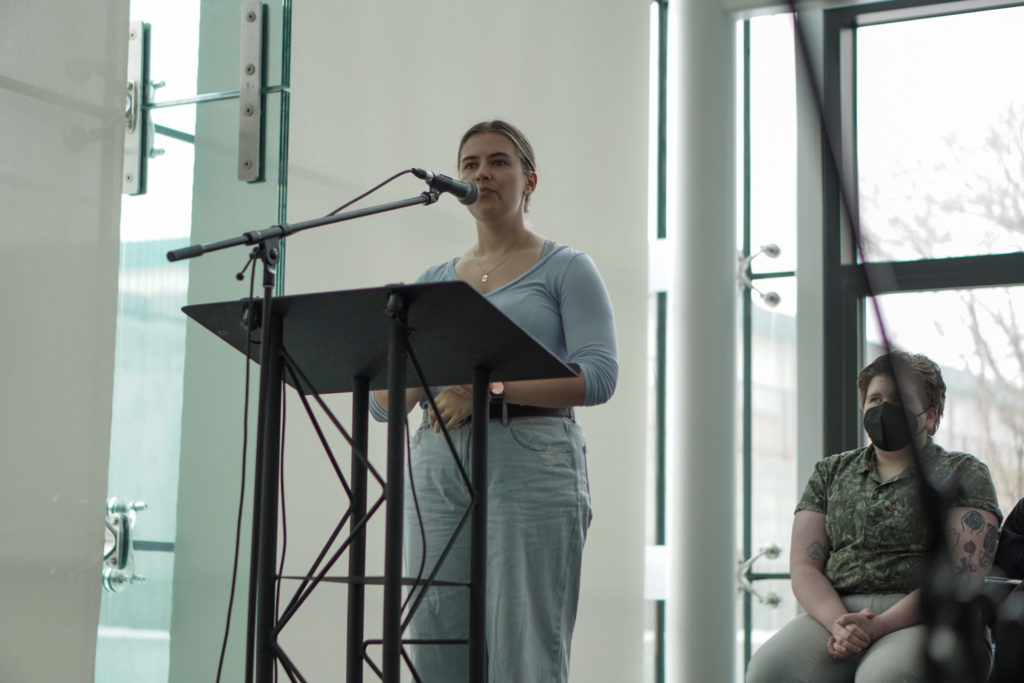 Kinesiology, Sport, and Recreation Student Society (KSRSS)
The Kinesiology, Sport, and Recreation Student Society (KSRSS) is hoping to create a FAMF of $3 per semester. This would be a new fee — KSRSS has never had a FAMF before.
The FAMF would make up 30 per cent of KSRSS' budget, and help reduce costs for students to events like the KSR camp and graduation banquet. But, the fee only applies to both full-time and part-time on-campus students. The fee is refundable, as long as students apply before the September add/drop deadline.
KSRSS' Instagram is super active, with multiple posts dedicated to the proposed FAMF being posted over the last several days. However, KSRSS only went to the Myer Horowitz forum, and none of the others.
Will it pass?
I believe the KSRSS' FAMF will pass. Their instagram has over 1,000 followers, and their posts regularly get a lot of activity.
The only thing going against them is that they weren't more active at the forums, instead only going to one. But, they post so frequently it would be hard to believe that students aren't aware of the referendum.
Should it pass?
KSRSS provides many services to their students, and hosts many fun events that cost quite a bit upfront. If the FAMF wins, KSRSS will be able to charge less to students, improve the quality of events, and host even more in the future. I do believe that KSRSS provides an invaluable service to students, and that the referendum should pass.
–Katie Teeling