Institutional
News
Panelists for Better Way Alberta Tour discuss issues in Alberta post-secondary
The Better Way Alberta Tour panelists discussed issues in Alberta post-secondary, and made five recommendations for the sector.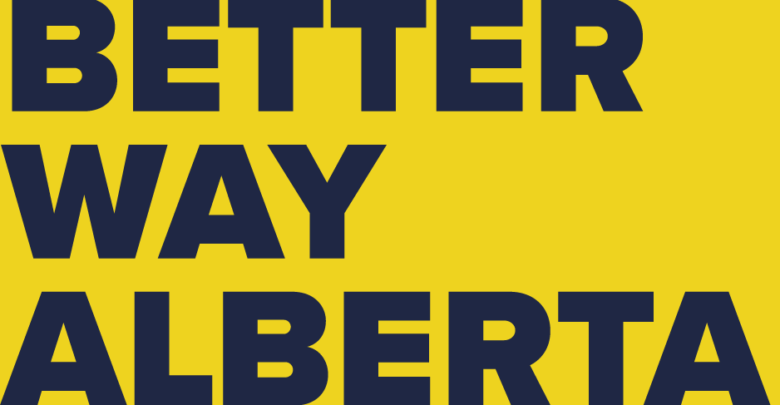 On October 28, the Better Way Alberta Tour came to Edmonton to discuss the public post-secondary education system.
According to Brad Lafortune, executive director of Public Interest Alberta, the purpose of the tour was to talk about "the importance of reinvesting in our public post-secondary education system, reversing the cuts, and talking about accessibility and affordability."
The panel was held at MacEwan University, and live-streamed to the University of Alberta. The event was hosted by Public Interest Alberta in collaboration with the Council of Alberta University Students (CAUS), U of A's Non-Academic Staff Association (NASA), Friends of Medicare, and the Alberta Federation of Labour.
Hope in young Albertans who are "striving for change"
The first panelist was Rafat Alam, president of the Grant MacEwan University Faculty Association. Alam explained that for most universities, there is a third party brought in for bargaining. This happens when an agreement cannot be reached over an extended period of time and bargaining moves into what is called formal mediation.
Last school year, many post-secondaries in Alberta underwent extended bargaining processes, with some resulting in a strike.
"Bargaining should be fair [and] transparent," Alam said. "But we feel that each time any decisions are made, the university side has to run back to the phone to talk to a third party."
According to Alam, this affects the faculty, which in return affects the learning environment. He also mentioned that those working in university faculties don't have a nine-to-five job, as those roles have a heavy workload.
"We [do] teaching, research, service, and beyond that we contribute positively to society," he said.
Alam concluded saying that he is hopeful in young Albertans who are "striving for change" in the post-secondary education system.
"My hope is [that] the youth will bring change, and put up pressure [for] political change that will positively grow the sector."
"Post-secondary education is riddled with barriers," said SAMU exec
The second panelist was Matthew Yanish, vice-president (external) for the Students' Association of MacEwan University and former vice-chair for CAUS.
Yanish shared his vision for post-secondary education in Alberta by talking about his personal experience as a first-generation student. He grew up in rural Alberta, and moved to Edmonton to pursue post-secondary education. He said he experienced first-hand how "post-secondary education is riddled with barriers.
"Attending university can be an alienating experience if you can't find a sense of community and belonging on campus," Yanish said. "[This is what] many first-generation students experience when they first show up to campus. It's a barrier that was very present in my own journey."
Yanish added that students come from many diverse backgrounds, and a "one-size fits all approach" isn't the best method when it comes to supporting students.
"We need to be making sure that our institutions are anticipating the needs of the students before they show up, and then adequately responding to those needs," he said.
Yanish mentioned that another obstacle for students in Alberta is a financial barrier, which is due to the rising cost of education, and the lack of financial support.
"It's not all doom and gloom though," Yanish said. "Students and faculty alike strive to create an authentic and impactful educational experience."
"Workers are burnt out beyond belief," NASA president says
The final panelist was Jillian Pratt, president of NASA. She talked about the cuts that the U of A has seen over the last three years.
"When you consider that there was about $500 million of cuts to post-secondary — and the U of A has had $222 million of that — that's over a third of the cuts," Pratt said.
Pratt also said that the cuts led to a loss of many full-time positions, which "affected over 1,100 people."
She shared that she knows of a graduate student advisor who went from supporting one department to three after cuts were made, leaving her with three times the amount of work she had previously.
"The system is not working well. We're asking folks to take on more with less. Workers are burnt out beyond belief, and it's just trickling out throughout the system," Pratt said.
According to Pratt, there are certain things that need to happen in order to help the situation. These include adequate and increased funding, the government no longer being involved in the bargaining process, and an elimination of all performance-based funding indicators.
Public Interest Alberta makes five recommendations for Alberta post-secondary
After the panelists concluded their speeches, Lafortune shared five main recommendations for post-secondary education in Alberta.
"[We need to] reinvest at least $500 million back into the system," he said. Lafortune added that this is the "bare minimum" for "reinvesting and rebuilding the system."
The second recommendation is to reverse the across-the-board tuition increases, and to focus on programs that have been "the target of even more severe tuition increases."
Lafortune also said that political interference needs to be stopped. "That means stopping political interference at the bargaining table," he said. "Institutional autonomy and academic freedom is very important."
The last two recommendations Lafortune made were getting rid of performance-based funding, and reinvesting in the workforce.