COVID-19
Institutional
News
Student advocacy helps delay performance-based funding
Performance-based funding can result in "an institutional death spiral," says Rowan Ley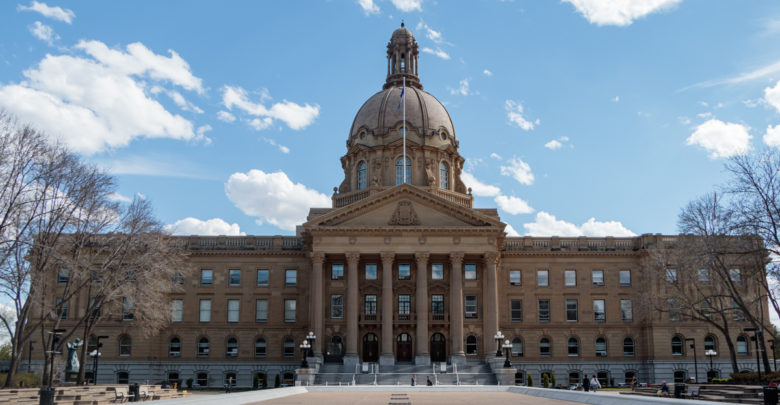 The Alberta government has delayed implementation of performance-based funding for post-secondaries due to the COVID-19 pandemic.
The model, which was originally delayed until the end of May, will now be pushed back for a year, according to a statement from the Minister of Advanced Education Demetrios Nicolaides.
His statement said the move will provide institutions with the "flexibility" they need to respond to the pandemic and to "ensure that the student experience faces as little disruption as possible."
The performance-based model tied 15 per cent of the Campus Alberta Grant — an annual grant for post-secondaries to support operating expenses — to metrics such as enrolment targets and employment in related fields. This was projected to rise to 40 per cent over the next three years.
Performance-based funding an "all stick, no carrot approach"
Rowan Ley, Students' Union (vice-president) external and chair of the Council of Alberta University Students (CAUS), explained in an interview delaying performance-based funding will provide universities with "breathing room" amid the pandemic.
He said while the delay is welcome, both CAUS and the Students' Union believe the new funding model represents unnecessary red tape around Alberta universities.
"It's an all stick, no carrot approach," he said. "It's possible to lose funding, but it's not possible to gain funding; so it's a purely punitive model that cannot increase the quality of the post secondary system in Alberta."
With performance-based funding, universities that fail to meet performance metrics will lose funding according to the percentage by which they missed their targets. An institution that met 80 per cent of the performance metrics will only receive 80 per cent of the available provincial funding.
"Universities that come up short in some metrics — even when it's not their fault — can have resources taken away. That will then make it impossible for them to improve on those metrics, which can result in an institutional death spiral," Ley said.
Alberta post-secondary "at the edge of a precipice" says advanced education shadow critic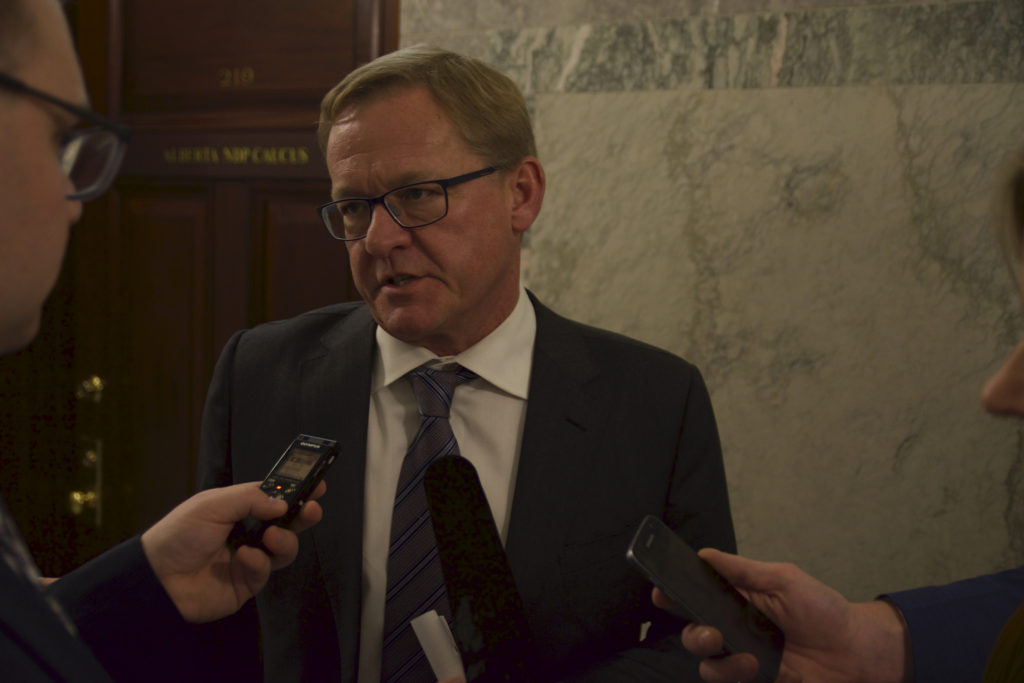 In an interview, David Eggen, Alberta New Democratic Party (NDP) shadow critic for the minister of advanced education credited the work of advocacy for the delay.
He said that forcing the government to hold off implementing performance-based funding will give advocates more time to make clear how "inappropriate" the model is for Alberta.
The NDP critic predicts institutions will need to make space to accommodate increasing numbers of students entering university from grade schools or professionals looking to retrain.
Eggen described Alberta's post-secondary system as being "at the edge of a precipice."
"We see other jurisdictions investing more and sending a message of confidence to young people," he said. "If [Alberta] doesn't do that, young people will look somewhere else."
Student advocacy against performance-based funding to continue
Ley said that meetings about performance-based funding with the minister of advanced education will continue.
"We made it clear that we supported the elimination of performance-based funding for this fiscal year," he said. "I'm very glad to see that worked, and that he did get the message."
Ley said that while CAUS and the UASU is opposed to the performance-based model, they are willing to work with the government to improve the model if they will not completely abolish it.
In the meantime, the University of Alberta administration will be able to put their "full force" behind supporting students during the pandemic.
"This allows our university to maintain bandwidth and deal with pre-existing budget cuts rather than having to deal with this huge third problem of performance-based funding," Ley said.
The University of Alberta president's office declined to comment.