Features
Grassroots eSports and the bigger picture
Albertan eSports is lacking, but small communities and grassroots groups are working to bridge the gap between casual play and paid eSports.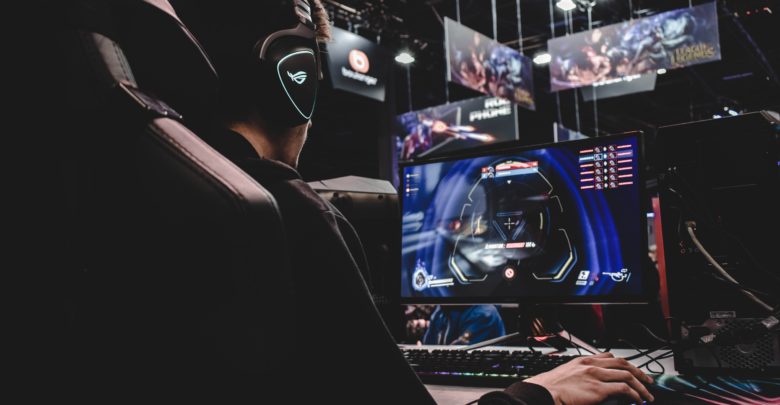 Grassroots origins are vital to larger communities in all walks of life — whether that be music, law, or anything else. eSports is no different; grassroots eSports communities are the foundation of larger professional gaming communities, and they continue to grow and expand.
eSports is somewhat of a newer phenomenon, considering that the internet itself hasn't been around for a very long time. The term refers to organized, competitive gaming; the games played are varied. There's practically a competitive league for every game imaginable. This is in no small part thanks to the presence of grassroots eSports communities.
Canada is not new to the eSports scene, but it's also not one of the first countries to come to peoples' minds when it comes to eSports either. Though Canada may not boast eSports giants like those in the United States or East Asia, there are Canadian players who are well known within their own communities.
According to a list of top eSports earnings for Canadian players, there are many professionals who have and continue to make their living off competitive gaming. Personally notable names on this list include Surefour and Agilities, who are Canadian personalities still well-known in the Overwatch League community, though Surefour plays VALORANT now.
Canada on the large scale has seen success of various Canadian teams and individual players. Examples include the Vancouver Titans, who were the 2019 Overwatch League grand final runner-ups, and Sasha "Scarlett" Hostyn, who won the top prize in the Intel Extreme Masters 2018 tournament sponsored by the Olympics for Starcraft II.
The lack of Albertan eSports players has not gone unnoticed. The gap in Albertan players makes sense considering the comparatively more tech-dense cities in Canada like Vancouver — but it doesn't have to. eSports athletes from Alberta, and sometimes even Canada, are forced to move to the U.S. in search of better funding and sponsor support. In order to close the gap between casual play and paid professional play, grassroots communities are key.
One of the groups actively working to close the gap between Albertan gamers and professional eSports is the Alberta eSports Association (AESA). The AESA is a non-profit organization focused on the growth of Albertan eSports. They are community-focused, one of the main reasons why they are registered as a non-profit, and they operate similarly to a traditional sports association.
One of the methods outlined in their strategic plan is using mentorship within the community to their advantage. Through one of these mentorship programs, members of the AESA are paired with community leaders who are able to connect these grassroots groups with direct mentorship and access to industry speakers and professionals, setting them up for long term success.
Vic Ly is a University of Alberta alumni, current U of A staff member in the faculty of engineering, and the president and co-founder of the AESA. She explained that one of the key focuses for community leaders was to create a safe gaming environment.
"One of the things that we've done even internally … as an organization, is [establish] a code of conduct, a compliance model, as well as establishing a task force to provide what's known as 'safe sports' within the sport space," Ly said. "[We're] now providing what's essentially 'safe eSports,' and providing a set of guidelines and best practices for all the communities and student groups that are partnered under our umbrella."
"Safe eSports" is also described in the AESA's strategic plan, outlining that a safe gaming culture and increased accessibility is the goal. This goal is key for establishing healthy cultures in gaming and eSports, considering the lengthy history of gaming and discrimination. Activision Blizzard has been sued for "fostering a sexist culture," so the issue of safe gaming is not a problem of the past. By tackling this issue at the level of individual communities, the AESA is able to discipline and administer rehabilitative processes in a direct manner.
Members of the AESA include the University of Alberta eSports Association, the University of Alberta Super Smash Bros. Club — which Ly founded when she was a student — as well as clubs all over the province like the NAIT Smash Club, Fort McMurray Smash, and Calgary Halo.
"What's really great here in particular is that they all have grassroots origins," she said. "They're really just from communities and people who wanted to get together to play a game that they love and we're able to support their growth in that area."
Ly described sustainability for the AESA as a long term goal, but the organization would also like to someday support local players.
"We've had a lot of amazing talent come out of Alberta but they would have to leave to actually pursue opportunities for livelihood for themselves," Ly explained.
Ly gave Danny "Shiphtur" Le as an example. Le was a student at the U of A, but after being sponsored as a League of Legends professional back in the 2010s, he dropped out of school and moved to the U.S. to compete. Ly also shared that Le was the very first eSports athlete to receive a P-1A visa, a work visa normally meant for traditional sports athletes.
"Part of the goal is to create meaningful opportunities and talent pipelines for local talent here, whether they're industry workers or professional athletes themselves."
When asked about the importance of grassroots eSports, Ly mentioned that the most important part of eSports for her and her co-founding partner, Brad Jones, was the community aspect of it all. Much like traditional sports, eSports can offer community, culture, competition, foster leadership opportunities, and build character.
"The reason I was drawn to this was [because] I couldn't compete in traditional sports because I'm asthmatic," Ly said. "That really limited my opportunities to those experiences, so what eSports allowed me to do was to have that feeling of belonging and mastery, but in an environment that was more suited for myself."
Ly emphasized that eSports isn't a business venture, or a product or service, but a sport like any other. The grassroots communities create a stronger ecosystem, which the AESA drives itself to promote through community-driven endeavours. Finally, she also encouraged those who think the AESA or gaming events in general might be a fit for them to try it out.
There are many gaming clubs at the U of A if you're interested in dipping your toes in the water. One of these is the University of Alberta's eSports Association. This club is considered a sports team, grouped under campus and community recreation. They compete at a collegiate level against other universities' eSports teams, build a gaming community, and support their student athletes.
The games that the club has teams for are: League of Legends, Overwatch, Rocket League, Rainbow 6, and VALORANT. These games are those that other universities have collegiate teams for.
Because the U of A eSports Association is officially a sports club under the university, they receive funding for the club which goes towards coaching, management staff, social media features, and game features on Twitch. Additionally, the club also has jerseys and facilities for players to practice and pays for amateur league entry fees. This way, members of the eSports club can represent the club and the U of A while competing for prizes.
Matthew Chan is the president of the U of A eSports Association. Much like the AESA, Chan feels that eSports and online gaming are rising sports, legitimate like traditional sports. Chan also feels that online gaming and professional development can be linked, as he believes that many of the core aspects of eSports are not so different from that of traditional sports.
"We play in a team environment so we can develop players' [teamwork] and [teach] how to work with each other," Chan commented. "We require our athletes to show commitment towards the sports and also practice on a regular basis. We also develop our athletes to problem solve."
For the U of A eSports Association, grassroots eSports is again about developing community. Chan shared that despite the COVID-19 pandemic restricting the ability of members to meet in-person and practice together, the club is still active through community game nights and monthly tournaments. They are partnered with other university eSports groups like those at Simon Fraser University, the University of Manitoba, and more, including on-campus groups — the U of A Super Smash Bros. Club and the Video Gaming Club.
The community fostered by the U of A eSports Association is open to U of A students and community members, but Chan also hopes to encourage the growth of the Canadian eSports scene more broadly.
Chan's hope is that the university can one day develop a strong eSports program and support a varsity team, just like that of traditional sports and sports athletes.
Another student group on campus that focuses on eSports is the Super Smash Bros. Club. This club plays both major games — Super Smash Bros. Melee, which was released in 2001, and the newest game, Super Smash Bros. Ultimate, which came out in 2018. The Super Smash Bros. Club plays the game competitively, and before the COVID-19 pandemic, they ran tournaments for the game every week.
The club held some of the largest weekly tournaments in North America. Alex Schafer, previous president of the Super Smash Bros. Club and current member at large, said that the club would "have over 100 people per week, and that's between both [Super Smash Bros. Melee and Super Smash Bros. Ultimate.]"
Schafer explained that during the pandemic the club has directed most of the initiative to community members.
"A lot of the community members that came to tournaments in Calgary and Edmonton started running [tournaments] themselves. We supported them and directed everyone to them," he said.
The pandemic has also hit the Super Smash Bros. club hard, as tournaments held online aren't easy, nor do they have the same capabilities as in-person tournaments.
"It's been difficult for us, especially because the newer game — the online [mode] for it isn't that good of a system," Schafer said. "It's not as good as playing in-person. You don't get the same community online that you do in-person."
When asked about the importance of grassroots eSports and grassroots gaming in general, Schafer shared the same sentiments as many others like him.
"I think communities being supported by companies is a good thing, but I do think there's a certain specialness to grassroots communities — ones that are built by the communities themselves," Schafer explained. "It's kind of hard to quantify, but I do think that when the people who run it and the people who attend care so much about it, it really becomes something special."
The Albertan eSports scene isn't completely bleak. After all, there are recent successes like those of Nolan Burdick, who is an Edmontonian professional eSports player. Gaming is becoming more mainstream, and benefits are being recognized all the while.
Canadian eSports will continue to make waves on the global scale, and it's time Albertan eSports did too. With grassroots eSports and gaming communities close to home like the AESA, U of A eSports Association, and the U of A Super Smash Bros. Club, this may be a closer goal than ever before.
Starting from the ground up, Alberta — and Canada as a whole — can begin to show that grassroots communities and eSports are nothing to be scoffed at.
Update: On March 29, at 1:06 p.m., the article was updated to reflect the current identity and pronouns of those involved.