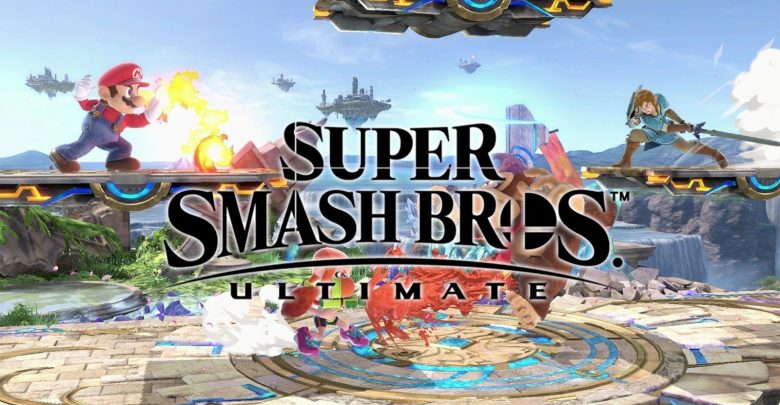 Super Smash Bros. Ultimate
Developed by Bandai Namco Studios and Sora Ltd.
Published by Nintendo
Released December 7, 2018
---
With the incredible amount of characters, stages, and content loaded on a single cartridge, Super Smash Bros. Ultimate ends up being one of the best games on the Nintendo Switch and one that no self-respecting gamer ought to miss.
Directed by series creator Masahiro Sakurai, Super Smash Bros. Ultimate is a crossover fighting game uniting characters and stages from various Nintendo and third-party franchises, such as Super Mario Bros., The Legend of Zelda, Animal Crossing, and Final Fantasy. The players' objective is to damage other players and attempt to knock them off the stage. The more damage they take, the further they are launched into the air with each hit.
As a fighting game, the game focuses on accessibility for newcomers while allowing for lightning-fast tactical action for hardcore players. The controls are simple compared to the complicated maneuvers and button combos of other fighting games like Street Fighter, yet they have enough depth for anyone to pick up and play. As a party game, it complements both casual and competitive play while retaining its signature intensity and chaotic fun. However, what distinguishes Ultimate from other games is its passionate celebration of Nintendo and gaming history, past and present.
Characters serve as ambassadors for their respective franchises, facilitating crossovers that once only existed in the imaginations of young gamers. I get overwhelmed with nostalgia seeing Mario, Sonic, Mega Man, and Simon Belmont duke it out on Shadow Moses Island. The Spirits mode also includes cameos from even more franchises, like Revolver Ocelot, Chibi-Robo, and Zangief. It makes me incredibly proud to be a gamer, and it's clear that the developers felt the same way.
Ultimate is commendable just for its sheer magnitude of content, featuring 74 fighters (including every Smash Bros. character ever featured), 103 stages, over 220 items, Pokémon, and Assist Trophies, numerous modifiers and game modes, a fully-fledged single-player campaign, and over 900 music tracks which can be listened to on the go like an iPod. If the Smash Bros. franchise is indeed to end with Ultimate, then it sure is going out with a mighty bang.
Overall, Super Smash Bros. Ultimate is a thoroughly entertaining and rewarding game, and I anticipate Ultimate becoming a late-night campus favourite in the nearby future. The overwhelming care and respect given to all these iconic video game characters elevate Ultimate above all the rest.
Like the Smash Bros. franchise, this game cries out as a universal anthem for the love of video games.