News
Super fundraiser celebrates Jarrett's Tournament IV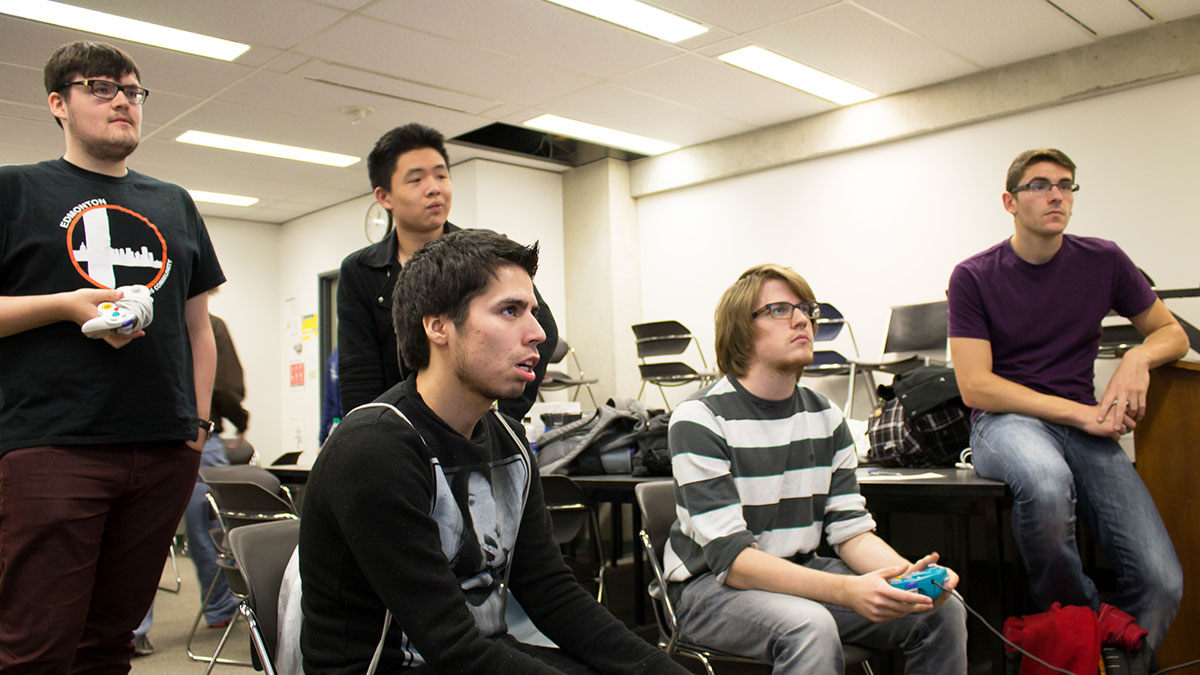 Jarrett Bortscher was never one for outward celebration, no matter how excited the people around him were.
Bortscher's friend and fellow Super Smash Bros. expert Vic Ly recalled a tight match from years ago, when Bortscher strung together three single-frame glitch moves to defeat his opponent. With Bortscher's character, Samus standing on the screen in victory, everyone in the room went wild, Ly recalled.
"All of us exploded and were like 'oh my god, he's so technical, he's so fast, I can't believe he just did that,'" Ly said. "But because it's Jarrett, he was still pretty stiff, but he was starting to blush."
Though his reaction may not have been orthodox, there was good reason for it. Bortscher was on the autism spectrum. Though he was high-functioning, Bortscher was quiet and reserved, and suffered from catatonia that left his entire body stiff. Ly said that after performing a high-level move, Bortscher often remained upright and rigid, but those who knew him could detect the hint of a smile and blush in his face.
To relax after a big match, Ly said Bortscher would often find a secluded corner and do headstands to get his blood flowing. Though he was an engaged and talented member of the tight-knit Smash Bros. community, he struggled with depression and anxiety in his time away from the game.
On September 23, 2012, Bortscher disappeared. His body was discovered days later in the North Saskatchewan River, near the Walterdale Bridge. Just 18 years old when he passed, Bortscher's suicide sent ripples through the Smash Bros. community.
Weeks later, the inaugural "Jarrett's Tournament" took place, organized by a group of Bortscher's close friends. With a small donation to the Edmonton Area Autism Society required from each player as an entrance fee, the tournament has raised thousands for the cause in its three years of existence.
At its inception in 2012, only a handful of Bortscher's friends gathered for the event. This year, the tournament has been delayed since fall while the Smash Bros. club found a venue. Now housed in a warehouse attached to a church on 99th Street, event organizer Simon Fessehaye said he expects anywhere from 100 to 200 people to show up on Saturday, March 12.
The tournament will be contested mainly in the Super Smash Bros. Melee format — Jarrett's favourite — and, for the first time, it will serve as a qualifier for another competitive tournament later in the year. Fessehaye said that eliminating traditional cash prizes for the tournament keeps the spirit of the contest.
Fessehaye recalled finding the Smash Bros. club because of the tournament, as he happened to meet Ly on the bus after the inaugural event. For Ly, the tournament is a great icebreaker for players new to Smash.
"It's a step back from competition, people get into the game just to get good, they let the game kind of get ahead of themselves," Ly said. "The message behind Jarrett's tournament is that we're getting together to remember someone who was important in our community and a friend of ours."
Bringing people together to "put their troubles on pause" is a big part of what the game is about for Ly, and she said Jarrett's Tournament and the Smash Bros. community serve as a place to find lifelong friends.
"You meet friends and have fun," Ly said, "(those people) will provide support for you with your real problems when they come around."
Update: On March 29, at 1:09 p.m., the article was updated to reflect the current identity and pronouns of those involved.