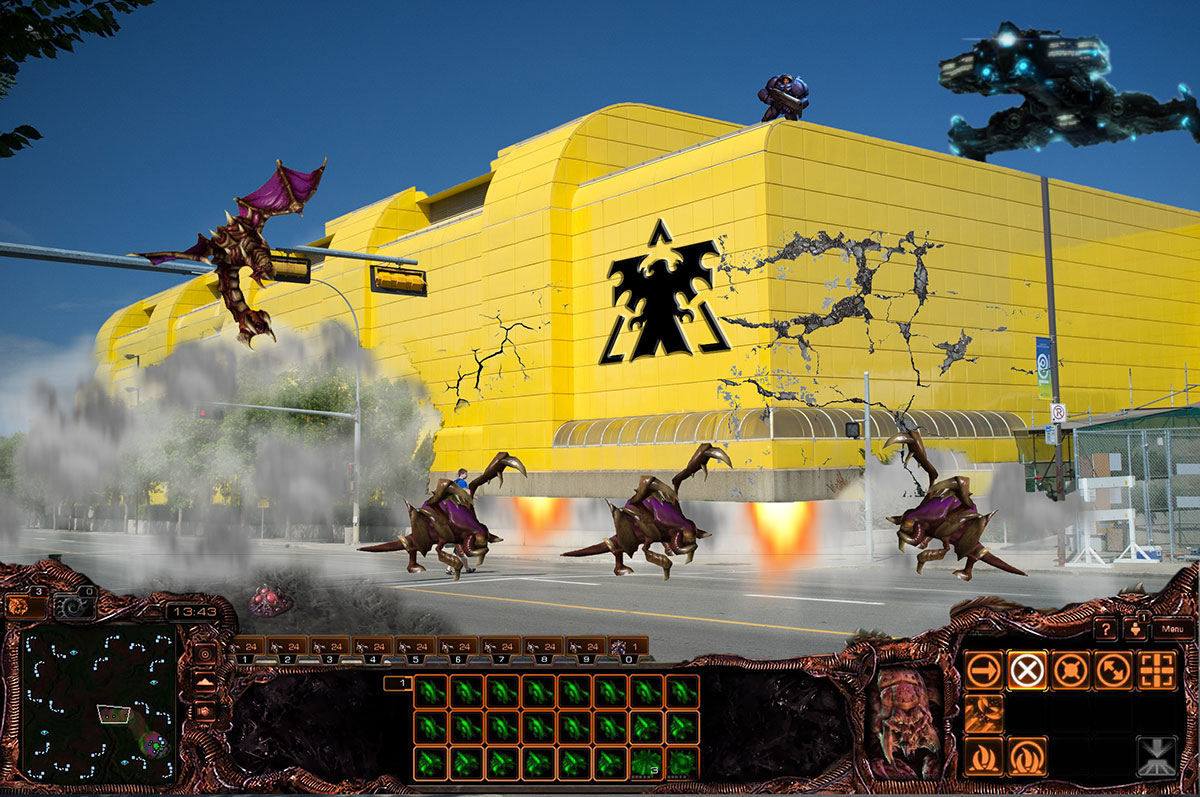 Students are about to get Zerg rushed.
The University of Alberta's eSports club is returning to campus as soon as this semester, as they are currently going through the administrative process of becoming a fully-fledged club.
eSports University is open to all students who enjoy gaming. Skill and equipment is not a requirement, as the goal is just to have fun, club president Brad Paul said. As far as equipment goes, members don't have to spend $2,000 on a special optimized laptop — they just need a machine that will let them play what they want to play, Paul said.
The announcement of eSport University has received positive feedback thus far, Paul said. He has received questions concerned with having too low of a skill level in games to join, but this isn't a problem.
"Anybody who wants to join is more than welcome," Paul said. "At the very core, we're about having fun and enjoying (eSports) as a group."
One of the biggest misconceptions people have about eSports is the idea that all gamers fit a certain stereotype. People usually envision gamers as male while the actual gamer gender ratio is closer to 50-50, he said.
"Everybody loves games," Paul said. "It's not a nerd thing, it's something everybody can enjoy and participate in through viewership or actually playing."
People play eSports all over campus — they can be seen in HUB, Rutherford and even discretely in lecture. The club's goal is to unite people with this interest and to bring people together both offline and online.
Paul's "gateway" into eSports started with his purchase of Starcraft. Now, he plays everything — which is a lot of games. An eSport is widely categorized as anything that can be played competitively, Paul said. Such games tend to have high online viewership, some with even more views than the NFL's Super Bowl. Competitive tournaments can have thousands of dollars in prize money as well. Games with the biggest player bases include League of Legends, Starcraft 2 and Counter-Strike.
Once eSports University's website is up, Paul said he will poll club members on what games they want to play. For now, students interested can email eSports University if they want to join, or if they have any questions about the club.
ESports University was an official club a couple years ago, but it died off because most member interaction was online. The club is now under new leadership, and will move towards more face-to-face interaction by members. The advantage of online games is the convenience of playing as a group, but this can be detrimental to a club. eSports University ended up dissolving because members met in person once, and any contact afterwards was online. It's hard to maintain a sense of community with minimal face-to-face contact, Paul said.
This time around, eSports University will put a larger focus on in-person meetups, potentially having members get together weekly with laptops and playing a chosen game, Paul said.
"We just want to get everybody together, have a good time, and all enjoy the same thing," he said.
Interested students can contact eSports University at [email protected] The club's first meeting will be announced once it's through the administrative process.