Campus Life
News
Research
U of A course aims to uplift Indigenous voices in STEM
Kim TallBear was a child when she first realized the lack of Indigenous voices in STEM. As an adult TallBear is working to have those voices be heard.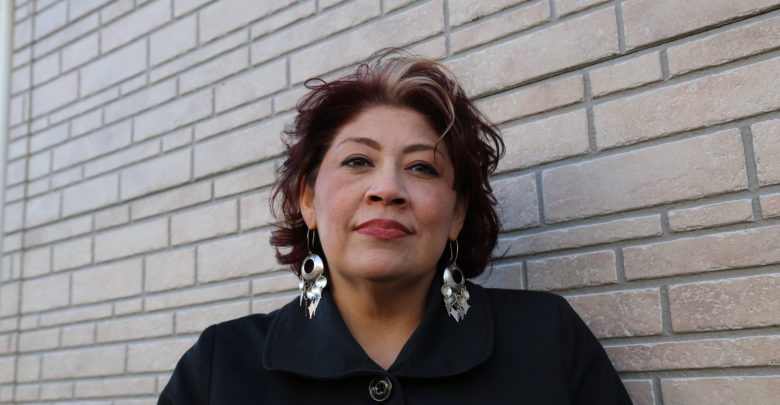 After seeing a lack of Indigenous representation in Science, Technology, Engineering, and Mathematics (STEM) growing up, a University of Alberta professor is working to have those voices be heard.
Associate professor Kim TallBear is the principal investigator of the Indigenous Science, Technology, and Society research and teaching hub in the faculty of native studies at the U of A. In partnership with associate professor Jessica Kolopenuk, TallBear helped develop the Indigenous Peoples and Technoscience course which aims to refute the separation of Indigenous knowledge and science. The course is available online through the U of A's faculty of native studies webpage.
TallBear started out working in community and environmental planning in the United States, where her position as an environmental policy analyst brought her into contact with environmental scientists who didn't understand the historical or cultural contexts of the Indigenous communities they were working in.
"There's an attitude out there that Indigenous people have culture, and White people have science, which implies that White civilization is more evolved and that Indigenous people have a lot of catching up to do," TallBear said.
She hopes this course will not only dissuade that notion but will also help provide current scientists and policymakers with the context they need to work effectively and respectfully with Indigenous communities.
"It was clear to me that scientists had never really thought about tribal governance," TallBear said. "They never understood how policy and science intersections could be different for [Indigenous communities]."
"Indigenous communities are not [independently] interested in the science that guides environmental laws and Indigenous laws. An Indigenous community will automatically intersect policy and science, but Western thinkers tend to think of these things as separate. They are trained in one or the other; we don't have people trained in both."
According to TallBear, Indigenous Peoples and Technoscience covers the ways in which Indigenous communities have long since been affected by Western science. From experimentation on community members to nuclear fallout, the course will detail case studies from history before turning towards how modern organizations can do better to help incorporate Indigenous teaching and individuals into STEM.
"One of the things we teach in our class is that science can be used for decolonial ends, anti-racist ends, gender parity ends, but it has also been integral to colonialism, sexism, and racism, and reproducing those systems of inequality," TallBear explained. "A lot of undergraduates in STEM are surprised by this."
TallBear expressed hope that this course will provide students with political and social contexts for scientific development and discovery.
"Many scientists and engineers are educated with — and reproduce — the myth that science is separate from society, from politics, and that ethics are an add-on in an already heavy, rigorous course load," she said. "Ethics courses are good courses, but they don't tend to imbed STEM fields in colonial history."