Campus Life
News
Faculty of native studies introduces two new online asynchronous courses
The two courses examine stereotypes of Indigenous peoples and the historic and current relationship between Indigenous communities and technology and science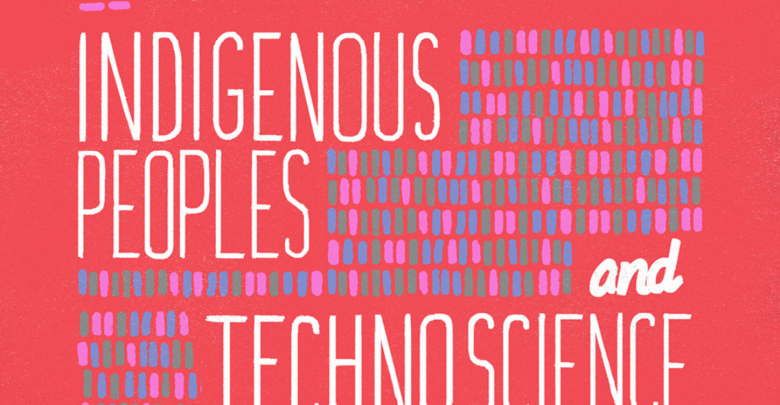 The faculty of native studies is introducing two new online asynchronous courses this semester, one examining stereotypes and how they continue to affect Indigenous peoples, and the other exploring the relationship between science and technology and Indigenous communities.
Native Studies 161: Countering Stereotypes of Indigenous Peoples and Native Studies 115: Indigenous Peoples and Technoscience are two new online additions to the faculty of native studies' course offerings. Unlike courses with remote delivery due to the COVID-19 pandemic, these new online courses have been designed to be delivered in a fully online format with asynchronous lectures.
Students of all faculties are welcome to enrol, and no prerequisites are required for both courses. Interested students can register for both courses in the Winter 2021 semester on Beartracks.
Countering bias, assumptions, and racism towards Indigenous Peoples
Tasha Hubbard, associate professor in the faculty of native studies, is one of the co-instructors leading "Countering Stereotypes of Indigenous Peoples" alongside fellow native studies assistant professor Tracy Bear and project coordinator Sara Howdle.
Students can expect to delve into the topic of stereotypes, their history and impact on Indigenous people in Canada, and learn strategies to respond to these stereotypes. The course aims to assist students in countering bias, assumptions, and racism.
Hubbard explained that after learning about what exactly a stereotype is, students will be introduced to 10 different stereotypes about Indigenous people that persist today, and the kind of impacts they can have.
For example, stereotypes about Indigenous women, stereotypes perpetuated by Hollywood western or sci-fi depictions, or the notion that Indigenous people get things for free will be examined for how they are embodied online and in day-to-day life.
The course will be taught at the 100 level and aims to attract a diverse group of students from different faculties.
"It should be diverse — it's a first-year course, but it's not limited to first-year students," Hubbard said "If anybody has been in a position to want to understand the issues that face Indigenous people, they can take this course," Hubbard said.
By attracting students from a range of faculties, Hubbard hopes this course will equip students with knowledge and skills to address bias and racism in various professional fields as well.
"It's a course that is applicable for people in any discipline, and especially those going into careers that are working directly with Indigenous communities and Indigenous peoples," Hubbard said. " If they want to be the best in, for example, health services, education, social work, government policy, they would benefit from taking this course."
Science, technology, and Indigenous Peoples
Jessica Kolopenuk, a native studies assistant professor, will teach "Indigenous Peoples and Technoscience" along with associate professor Kim TallBear, who holds a Canada Research Chair in Indigenous technoscience and the environment.
Within three modules, students will examine how historically Indigenous peoples have engaged with and participated in scientific research, how Indigenous communities have collaborated with non-Indigenous scientific projects, and how Indigenous peoples conduct science themselves.
"Indigenous peoples have always undergone scientific inquiry, and have always been engaged in observing the natural world around us by using that theory to inform decision making and governance and survival," Kolopenuk said.
"Science historically has generated the power to rescript Indigenous peoples' relationships to themselves, to each other, to their territories, and it's only one institutionalized field among others. There's also government, industry, and scientific fields that have had a particular kind of relationship to Indigenous peoples historically."
The course will also take students through possibilities for studying science through Indigenous perspectives.
"That is often very difficult for a lot of Indigenous peoples because they're often the only Indigenous person in their programs — they don't necessarily have the support in place to do science from an Indigenous lens," Kolopenuk said.
"Indigenous peoples have always had a stake in governing the science that impacts them, and we continue to have a stake in determining for ourselves how we are going to be impacted by science and technology," Kolopenuk added.
Kolopenuk hopes the introduction of this course will lead to the creation of a program of Indigenous science and technology studies, with additional courses in both the undergraduate and graduate levels.
"We have an eye for building this into a certificate program. This has been in the works for a number of years because there aren't a lot of programs that actually approach the study of science and technology through an Indigenous studies lens in particular."