Campus Life
News
New internship program gives Indigenous students experience with hands-on environmental research
The program had its first run in May 2020 and gave students the opportunity to do paid field work with researchers in various disciplines, including biology, environmental engineering, and law.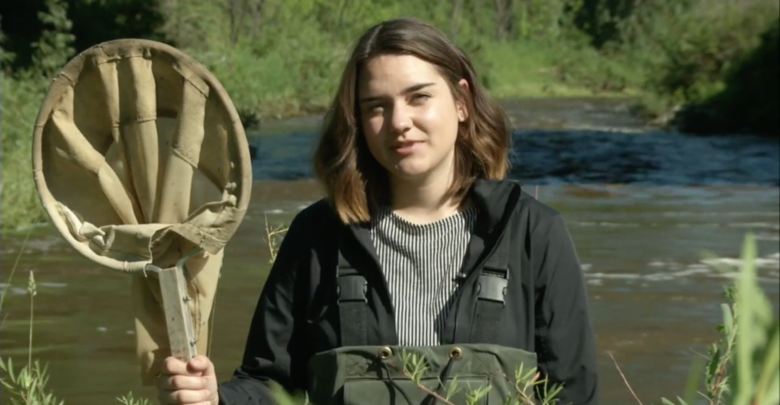 When hundreds of millions of litres of contaminated water spilled from the Obed Mountain Mine in 2013 into the Athabasca River, there would be one silver lining. 
I-STEAM Pathways, a new internship program for Indigenous students pursuing environmental education, came about after the Provincial Court of Alberta sentenced the mine to fund environmental research. The program began in May, 2020, and provided students with up to $3,000 a month to work on various research projects in disciplines like biology, environmental engineering, and law.
The program will bring in new interns for Spring 2021, with applications opening on December 23. Students do not have to be University of Alberta students to apply to the program.
Makere Stewart-Harawira, a Maori professor in the U of A's faculty of education, first conceived of the program after the court put out a call to post-secondary institutions.
Set to begin in 2020, the program was almost cancelled due to COVID-19 restrictions.
"To be honest, when COVID-19 happened, my colleagues suggested we might have to cancel the program," she said. "But we'd already expected 11 or so participants, and there was no way I was going to say no. There was no way we could turn any of those students down."
While some students were still able to do fieldwork despite COVID-19, others had to slightly modify their projects. According to Stewart-Harawira, the program went better than she could have imagined despite the setbacks.
"It was so great," Stewart-Harawira said. "I'm just so stoked about it to be honest, I think it's the best thing I've been a part of in my entire academic career. I say best, and what I mean is this is what makes me the happiest."
Research has immediate relevance to students' communities, said Stewart-Harawira
Cayley Lawrence, who graduated from the U of A last spring with a degree in biological and physical sciences, sampled Whitemud Creek for oil field contaminants and measured its impact on benthic invertebrates, organisms that live in the water.
Janelle Flett, another student in the program studying at the University of Calgary, examined the impacts of climate change on glacially fed rivers like the Athabasca.
"The project is super important because the Athabasca River affects my First Nation community [Athabasca Chipewyan First Nation]," Flett said in a short video on the I-STEAM Pathways website. "It's really important to know the water chemistry throughout the years so we can model and predict what's going to happen in our watershed."
Stewart-Harawira outlined the program's strength in its ability to not only provide participants with opportunities leading to career paths, but also to equip them with experience and knowledge they can take back to their communities.
"It gives them that close one-on-one experience [with professors]," she said. "It also gives them the experience of doing actual research that actually impacts the community, has immediate relevance to the community, and best of all it shows them that this is all within the realm of what they're capable of."
For Stewart-Harawira, one part of the program she looks back on fondly took place during five days of research seminars where she brought in Elders to talk to the internship participants.
"One of the assumptions that non-Indigenous people often have is that Indigenous people are very familiar with their own culture," she said. "We were able to bring in Elders like Raymond Cardinal, and highlight the relationship between the kind of work of the university and indigenous communities and indigenous knowledge."
Garret Tierney, a biology student at the U of A featured on the program's website, said that connecting to Elders was a unique and moving experience for him.
"It's been so much more than a summer job for me," Tierney said. "For many of us, our heritage is something that has been hidden most of the time … Through seminar week and everything we've done during this internship we've learnt so much more about our heritage. We've learnt to value, respect it, and show it."