Institutional
News
Non-Academic Staff Association condemns U of A's outsourcing of custodial operations to private contractor
Jillian Pratt, president of NASA, described the university administration's response as cutting some of the university's lowest-paid and most vulnerable members on campus.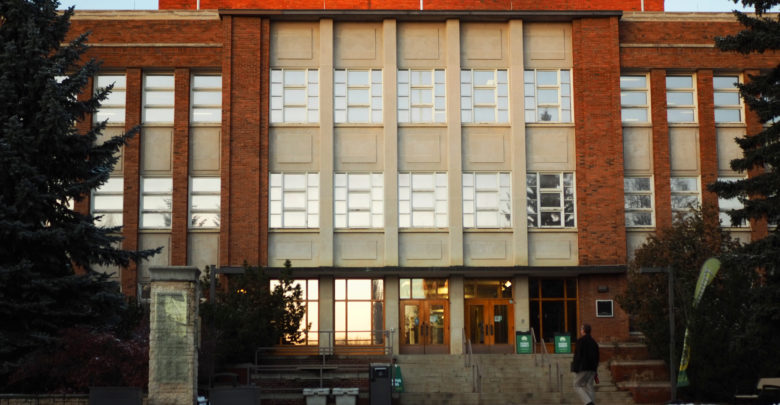 The University of Alberta has recently begun its final phase of a custodial services outsourcing strategy in response to the $170 million budget cut faced from the Government of Alberta.
According to a statement posted by the Non-Academic Staff Association (NASA), facilities and operations managers held meetings with university building service workers at the North and Augustana campuses on July 13 to inform them of all remaining university custodial operations being outsourced to the private contractor Bee-Clean this fall. NASA's statement claimed over 60 employees will be affected by this decision.
In a comment provided by Andrew Sharman, vice-president (facilities and operations), he stated the university administration values the service of the university's custodial staff.
"We greatly appreciate the service of our custodial staff, both internal and contracted — and especially their hard work to maintain safety for the university community throughout the pandemic," Sharman said.
He mentioned the university's policy to ensure that any proposal to outsource functions currently performed by university staff is carried out in "a rigorous, transparent, consultative manner that ensures the university's best interests are served."
According to Sharman, appropriate outsourcing procedures were followed by the university.
"We understand the concerns and appreciate the due diligence of NASA representatives on behalf of their members in ensuring the appropriate outsourcing processes are followed; we can confirm they were in this case," he said.
Jillian Pratt, president of NASA, described the university administration's response as cutting some of the university's lowest-paid and most vulnerable members on campus — primarily women, people of colour, and new immigrants. According to Pratt, this decision by the university administration could result in an estimated 25 per cent loss in workers' salaries, and significantly reduced benefits and pensions.
She voiced strong condemnation for the university's outsourcing of custodial operations to a private contractor.
"We thank these community members who are doing their best to keep us safe and healthy during a global pandemic," she said. "The university is saying thank you with pink slips. That is so disheartening and callous, that is not how you show care to some of your most vulnerable community members."
Though the university claimed cleaning standards will not be affected by outsourcing services, Pratt voiced apprehension when considering the health and safety of U of A students and campus workers. According to Pratt, the university decreased the cleaning level on campus to Association of Physical Plant Administrator (APPA) level four — moderate dinginess during the pandemic, one step above the lowest level.
"I am deeply concerned for the health and safety of our students, staff, professors, and our entire university community," Pratt said. "We're about to welcome 10s of 1000s of students and staff and community members back to campus, and we have a minimal level of cleaning that we're about to experience."
According to Pratt, the university administration has not followed the proper procedure required for outsourcing proposals. One of the steps of procedure is the university administration must provide staff associations and affected constituents with the business case that justifies outsourcing. According to Pratt, NASA was not provided with that business case.
"We were told in January that the business case was being developed," she said. "We were told in early June that the President's Executive Committee had approved the business case, and I was told last Friday that they hadn't developed a business case, but this was an extension of previous outsourcing."
"So to hear on one hand a business case has been approved, and then to hear on the other hand that there is no business case, seriously erodes the trust that we have in this administration."
Pratt described this failure to follow procedure by the university administration as a reason behind NASA's request to the university administration to rescind the outsourcing decision.
"[The university administration] hasn't followed their own process, from our point of view," Pratt said. "At a very minimum, we would like them to halt this outsourcing until they have followed their own process. If they can't follow their process on this, it makes it very difficult to trust that they would follow any of their other well-defined processes."
NASA's current course of action is circulating a form letter towards Bill Flanagan, University of Alberta President, and his executive council, along with writing to elected officials.
"We're really trying to rally support for our students," she said. "It's not about just rallying against the university administration, but the province that is ultimately responsible for $170 million of budget cuts. So you can be writing letters to your MLA, to the premier, to MLA Demetrios Nicolaides the Advanced Education minister, anything like that."