Institutional
News
'The province is falling apart': University members condemn Alberta's 'brain drain' in town hall
A panel discussing post-secondary education brought in speakers from various Albertan universities to discuss ways to address "brain drain" in Alberta.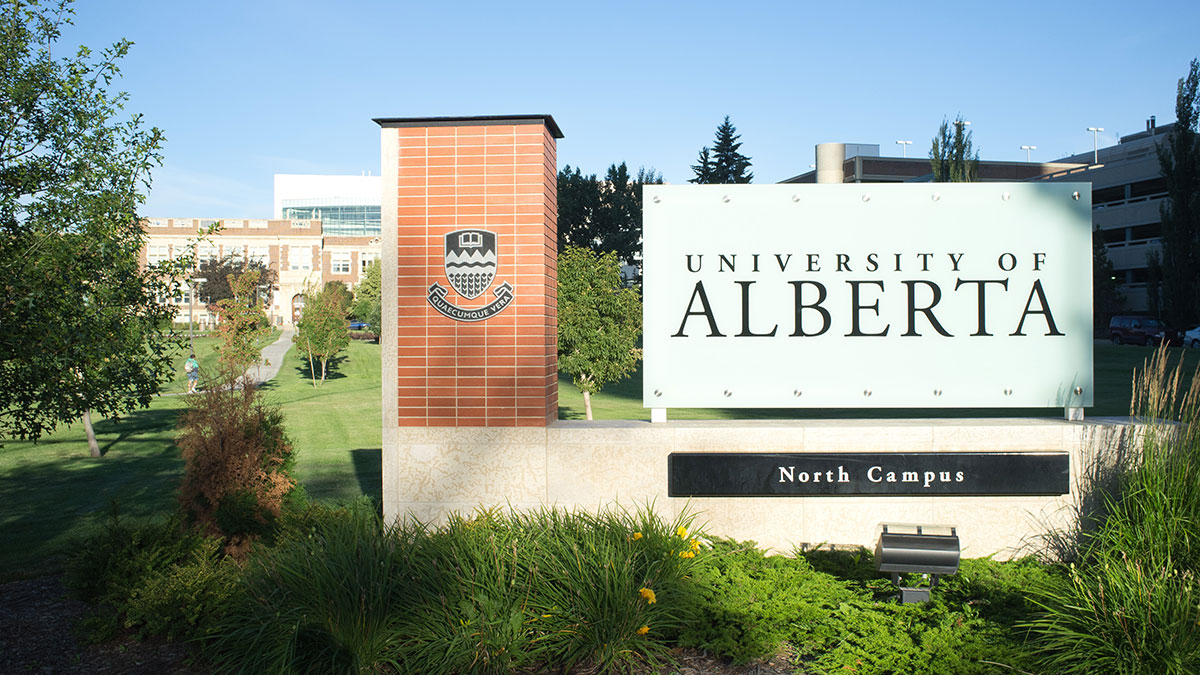 Activists and speakers from Albertan universities are arguing that cuts to post-secondary education will lead to a diminished workforce, something they say could have lasting generational impacts.
This phenomenon, where highly skilled professionals leave a province in large volumes, is sometimes referred to as "brain drain." In a May 28 town hall hosted by Public Interest Alberta (PIA) — a group dedicated to protecting and strengthening public services — seven speakers including activists, and students, staff, and faculty from Albertan post-secondary institutions, discussed the impact that brain drain could have on the province, and how to prevent it through collective organizing.
Bradley Lafortune, the executive director of PIA, noted that Alberta's government has cut almost $690 million dollars from the post-secondary sector over the past three budget cycles.
"We need to resist the cuts and advocate for our world-class education system to be funded and supported like the essential public service that it is," Lafortune said.
Rachel Timmermans, Students' Association of Mount Royal University vice-president (external) and chair of the Council of Alberta University Students (CAUS), said that universities could help with "fixing the provincial narrative" that contributes to brain drain.
"What is Alberta here for?" Timmermans asked. "Are we the people that just complain because oil and gas isn't as valuable as it was 10 or 20 years ago? … What post-secondary institutions can do is help retell the story."
Timmermans argued that post-secondary institutions could lead the way for Alberta to "see what else it could be as a province," but said they need funding to realize this ability. Instead, she argued students are now "paying more for less."
"There's less access to support staff, to professors, to general support services," she said. "That leads to a narrative of scarcity, and whether it's a current university student or a high school student looking to move to British Columbia or Toronto … they aren't leaving with a story of success in Alberta."
Contrastingly, Timmermans said students will leave Alberta and tell others that "the province is falling apart."
"[They'll say] 'they're cutting postsecondary to death, they're balancing the budget on the backs of students,'" Timmermans said.
"Brain drain" affects skilled support staff, U of A member said
Jillian Pratt, a member of the University of Alberta's Non-Academic Staff Association (NASA), said she has worked at the university for the past eight years. Pratt highlighted that Alberta is not just dealing with a brain drain problem in terms of just students and professors.
"We have support staff with a lot of institutional knowledge who are choosing to leave the workplace because they don't feel valued or respected," Pratt said. "Their jobs aren't what they signed up for anymore."
Pratt said her colleagues are now taking on anywhere from two to six jobs formerly held by other people.
"In a lot of cases, they're being set up to fail," Pratt said. "They're also not as likely to share their experiences with those who most need to hear it in higher levels of administration and the government, because there's just so much fear around the precarity of their position."
Pratt said that there "isn't economic recovery" without investment in post-secondaries.
"We're having all these knowledgeable support staff, professors, and students leave," Pratt said. "We're really setting ourselves up to fail economically as a province, and we're going to end up further behind than we already are."
She said that to make sure that doesn't happen, everyone who is a part of the university needs to come together for "collective action."
"Undergraduates, Graduates, post-doctoral researchers, support staff, faculty, contract staff, we need to be speaking with one voice and having full solidarity in how we respond to these cuts," Pratt said. "We need to respond to the government when they're telling us that none of us are valued, that we're dollars on paper."
Panelists criticize Alberta 2030 plan
When asked by a panel attendee to comment on Alberta 2030: Building skills for jobs, the Alberta government's 10-year plan for post-secondary education, Timmermans said that she had expected more.
"$4 million was invested to do this review," Timmermans said. "We were expecting 10 to 12 informational documents and a final report, but we're working with a lot less information than we were expecting to get."
She said that it is "encouraging" to see that the government is striving to provide every post-secondary student in Alberta with a work-integrated learning opportunity, but that her hesitation lies in how this will be implemented.
"I am concerned that the government doesn't have a plan," she said. "They have these things that they generally want to do, but they don't have a vision of what it's going to look like at the end … it's going to be very easy for us to get lost in the middle."
Pratt added that without enough support staff to manage the programs, universities could run into issues.
"Those types of programs are actually pretty labour intensive from the administrative side," Pratt said. "You have to have those industry connections, form those relationships, do the registration, make sure it's fitting within the student's program, and you need to have support staff in order to make sure things don't go off the rails."
She argued that having less support staff due to budget cuts will make the entire process of getting students to the right opportunities incredibly difficult.
"You're going to have a really hard time actually finding meaningful opportunities for a lot of students," Pratt said.
Lee Easton, an english professor at Mount Royal University, said that his main concern was the way the government is tying performance-based funding to work integrated learning objectives.
"The reason performance-based funding has failed in the past is because one, they measured the wrong things, and two, they didn't put enough of their budgets on the line," Easton said.
He argued that the funding model could be used to restrict academic autonomy.
"There is no doubt in my mind that there's going to be performance-based metrics [applied to research]," he said. "They're also talking about messing with tenure and promotion policies, and [with a performance-based model] they can force us to do certain things by putting our funding on the line."
Panelists discuss concrete action to oppose PSE cuts
When asked what concrete steps panelists would suggest post-secondary supporters take to combat cuts, Justin Huseby, the chair of Alberta Union of Provincial Employees (AUPE) Local 52, which represents support staff at the University of Calgary, said that it's important for students, staff, and faculty to show "respect and patience."
"When we return to campus it's going to be very different, so lets not eat each other alive … when it takes longer to get your IT problem resolved," Huseby said. "It's not because our staff are lazy, it's because we're not here anymore, we just don't exist in the regard [that we used to]." 
He said that the university community needs to take "bold action" and not just stick to "low risk items" when taking a stand.
"Whether that be at the bargaining table or having to take a strike action," he said. "And when it comes to that, I do hope we support one another, and do not cross our picket lines."
Pratt acknowledged that people might be in "different places in their activism journey."
"It's about what you can do right now to support the cause for yourself, your neighbours, your friends, family, and community," Pratt said.
She suggested people wanting to help could share a petition they signed with friends, or get a Stop PSE Cuts campaign lawn sign.
"You might not feel that does much, but it might show other people with similar backgrounds and ideas that there's support for them in that neighbourhood," Pratt said. "That they're not alone."
"Have that visible conversation, get active on social media. Call you friends to action, because it's not just you, it's reaching out beyond yourself and getting everyone else that you know involved."
A previous version of this article incorrectly identified Justin Huseby as Justin Hughes, and said that he was a support staff worker at the University of Calgary. The article was amended Monday, July 5 with the correct information. The Gateway regrets the error.