Institutional
News
Student voices on proposed tuition increases: faculty of law
The University of Alberta has proposed a 45 per cent tuition increase for incoming September 2022 law students.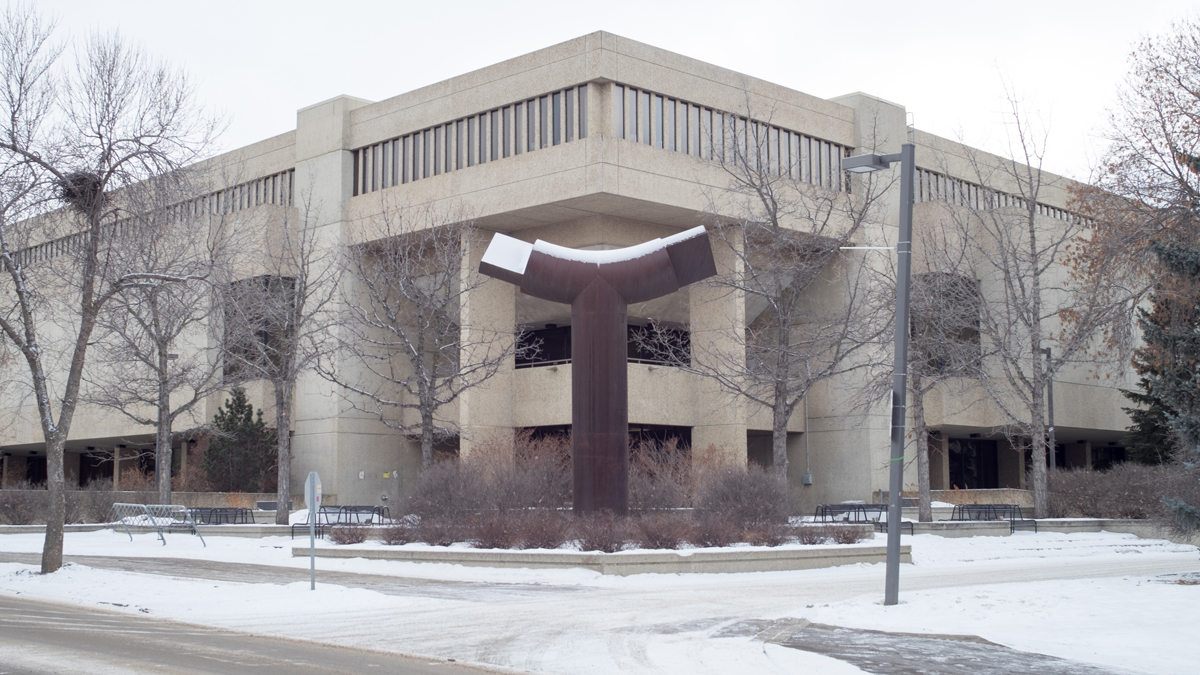 "Student voices on proposed tuition increases" is The Gateway's ongoing series highlighting student perspectives on the exceptional increases to specific programs proposed by the University of Alberta in Spring 2021. Should the increases be approved, they would apply to new, incoming students in September 2022. The Gateway spoke to current and incoming students to find out what they believe the increases will mean for their respective programs.
---

University of Alberta law students say that the proposed 45 per cent tuition hike to their program would adversely affect the future of law in Alberta.
If approved, the proposed increases will come into effect for incoming students in September 2022. On April 14, Mia Bottos, incoming president of the Law Students' Association, spoke out against the raises with other student representatives at an announcement outside Students' Union Building (SUB).
Denis Ram, a third-year law student, said that he and other students are "outraged" at the 45 per cent proposed hikes. He said that in one day, a letter to the Dean of Law opposing the increase garnered more than 500 signatures.
"At the end of the day, this is a policy that will directly harm local Albertans," he said.
Ram highlighted how one of the most troubling aspects of the hikes is that they will negatively affect diversity at a time when the university should be actively increasing the diversity of its student population.
"If you look in my year of law school, I literally don't think there's a single Black student," he said. "That's just disgusting."
Proposed increases will negatively impact law profession in Alberta, students argue
Ram said that the proposed increases will have a negative impact on the future of law in Alberta.
"It's locking in our profession," he said. "This is something that law firms will also see the effects of."
He said that while law firms are looking to hire diverse candidates, reducing diversity in the student pool by heightening tuition costs will only "make it harder" for firms to hire diverse candidates within Alberta.
While the law faculty has said they will allocate 20 per cent of the proposed increase to bursaries, Ram believes that it will be too little, too late.
"[They] know tuition is due in September, and you have to pay a non-refundable deposit," he said. "In the Faculty of Law, you don't find out if you get a bursary until at least November. There is no guarantee you're going to get anything."
Ram said that law students had already accepted a 22.5 per cent tuition increase over three years.
"We understood what the economy was looking like, what the provincial government was cutting, and we were playing ball," he said. "To hit us with this additional 45 per cent is ridiculous."
Kelsey Fortier, second-year law student, shared Ram's concerns.
"[Tuition increases] render U of A law fairly inaccessible to anyone from a low or middle income background," she said.
"Even where students might be able to scrap the money together to pay full tuition, it's likely many won't be able to justify it unless they have large amounts of money to spend."
Fortier believes that the lack of access for the program will have direct impacts to the provincial bar.
"I think we're going to see a real shift in the demographic that goes to the U of A in terms of what level of income they come from," she said. "This of course will be reflected in the Alberta bar."
Consultation "not comprehensive," Ram said
When the U of A applied for a 58 per cent tuition hike in 2014, students were consulted for over a year. Ram said this time, students were given one week's notice before going into their final exams, some of which are worth 100 per cent of their grade.
"This is not comprehensive," Ram said. "This is not collaborative."
Amy Durand, a second-year law student, said the university has tried to portray the hikes as something current students "don't have to worry about."
"It's only future students that would be affected," she said. "That doesn't make it any better."
Ram argued that while exceptional tuition increases need to be accompanied by a justifiable improvement in program quality, he hasn't seen evidence of this from the faculty of law's tuition increase proposal.
"The way the law school has quantified increasing quality is a complete mischaracterization of what quality is," he said. "Specifically, the law school is ready to sacrifice diversity for a few extra staff members and other little benefits that long term will have much more harm than any benefit short-term."
Fortier also said that financial stressors were more likely to affect prospective students from minority communities.
"This also impacts how many minorities or other marginalized folks will be attending, because those folks are more likely to come from a lower income background," Fortier said.
Ram said that the sudden proposed hike speaks to a lack of sincerity in the university's calls for access and justice throughout the year.
"With regards to Black Lives Matter, are these hollow statements?" he asked.
Ultimately, Durand said she and other law students are worried about the future of law in Alberta should the proposed tuition increase be approved.
"We're very concerned about what a less diverse legal profession will mean for access to justice and combating some of the systemic discrimination that exists in our legal system," she said.
This is the first "Student voices on proposed tuition increases" in a series of five. More to come…