Institutional
News
Students' Union
Uncategorized
Student voices on proposed tuition increases: faculty of pharmacy
The University of Alberta has proposed a 44 per cent tuition increase for incoming September 2022 pharmacy students.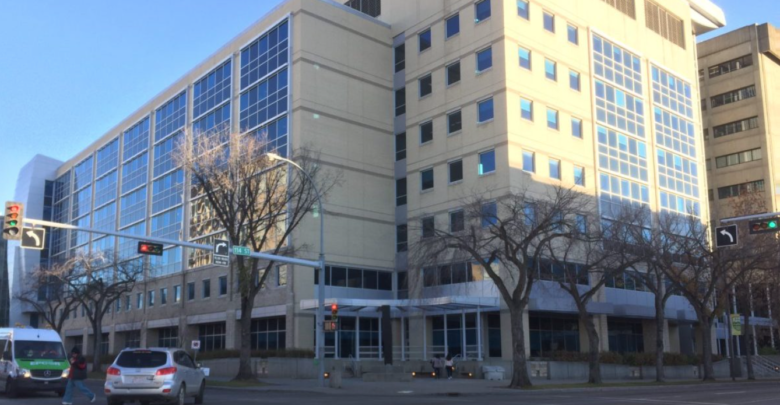 "Student voices on proposed tuition increases" is The Gateway's ongoing series highlighting student perspectives on the exceptional increases to specific programs proposed by the University of Alberta in Spring 2021. Should the increases be approved, they would apply to new, incoming students in September 2022. The Gateway spoke to current and incoming students to find out what they believe the increases will mean for their respective programs. 
---
Current University of Alberta pharmacy students say that a proposed 43 per cent hike will further decrease the already insufficient representation of diverse populations such as Black and Indigenous students in their doctor of pharmacy (PharmD) program. 
If approved, the proposed increases will come into effect for incoming students in September 2022. In fall of 2018, the pharmacy program replaced the previous four-year bachelor of science pharmacy program with an updated PharmD degree program.
Oluwatobiloba Obatusin, a third-year pharmacy student and president of the Black Pharmacy Students' Association, said that as a Black student in pharmacy, she already notices the lack of diversity in her program. 
"I'm not represented in any way within the student body and within the faculty," Obatusin said. "That sends a message to me that I don't belong here."
She said that the cost of the program already gave her pause to apply, and that she "cannot begin to imagine" what incoming students would feel seeing "such exorbitant fees."
"What [the proposed increases] say is that the pharmacy program is only for people that can afford it," Obatusin said. "That's not what [the university] is saying verbatim, but that's the message that's coming across, which means less representation from the diverse communities that [pharmacists] are providing care for."
Obatusin highlighted how the effect of the increase will not be "straight cut," but rather have a ripple effect in terms of the education that the U of A can offer.
"When we do not have people within the program that are representative of the population that we're providing care to, then how do we understand the perspective of that population?" she asked.
She gave the example of learning about dermatological conditions, where the classes only show how the conditions would appear on white skin.
"What does that condition look like on me as a Black person?" Obatusin asked. "The lack of representation affects the care we give. It skyrockets into practice, where people see Black patients that have skin cancer and are not able to identify it or refer them to appropriate care before the condition worsens."
Yasmeen El Hajj Abdallah, a third-year pharmacy student, highlighted that while other universities have offered additional tuition support during the pandemic, the U of A's proposed hikes are moving in the wrong direction.
"COVID-19 has hit us financially, socially, mentally, in every aspect and realm that you can think of, and then to have the university say they're going to increase tuition, it's a slap in the face," she said.
El Hajj Abdallah added that in addition to tuition, pharmacy students also pay for accommodations and travel while on rotation, and added that she is concerned for new students having to pay for these expenses if the cost of their courses is to rise so significantly. 
"It doesn't affect me, it just annoys me because I have friends and family who are going into pharmacy, and that it's obviously gonna take a hit on them," she said.
El Hajj Abdallah said ultimately, the proposed increases are "confusing."
"[The university is] telling students, 'yeah, we're here for you'" she said. "'We want to make this as easy as possible, and we want to make sure we support students' mental health' but then they hit you with these huge increases."
Pharmacy councillor speaks out during undergraduate Students' Council meeting
Nathan Brandwein, a Students' Council pharmacy councillor, called the hikes an "elitist proposal" in an April 13 undergraduate Students' Council meeting. 
"This kind of change is really harmful because it's seeking to punish students for having the audacity to pursue a higher education," he said.
Brandwein called the hikes "tone deaf" and "discriminatory," arguing that they present a problem for ethical healthcare delivery.
"[My faculty has taught us that] the point of health care is to have those who deliver it to communities be from those communities," he said. "Without that, we're just perpetuating a destructive system where the most marginalized and the most vulnerable continue to be ignored."
According to Brandwein, many students in his program have already "put their degrees on hold" because of the high cost of tuition.
"I can only imagine how prospective students that are going to be admitted in the future or looking to apply in the future will respond to this massive increase," Brandwein said. "I'm thinking about future aspiring pharmacy professionals whose dreams will never be realized, simply because they can't afford to go to school here."
He argued that there is "no academic or quality justification" for the proposed increase.
"This is in a year where the quality of education, objectively speaking, is plummeting," Brandwein said. "The cost of receiving an education just continues to soar, year after year."
He concluded by critiquing what he called an "unfounded belief" from university leaders that exceptional tuition raises would "magically equate to better quality learning."
"This is all bogus," he said. "[The proposed hikes are] not the change that will suddenly improve the reputation of the U of A … [or] diversity and representation in our programs. All this plan will do is hurt, plain and simple."
Ultimately, Obatusin said that a lot of work has to be done if the university is to move towards supporting racialized students, and that the proposed tuition increases fly in the face of the university's mandate to increase representation.
"It makes me wonder, 'what exactly are we doing here?'" she said. "Does [the university] really care about Equity, Diversity and Inclusion (EDI) as much as [they] want people to think they do?"
This is the second "Student voices on proposed tuition increases" in a series of five. More to come…

With files from Pia Co