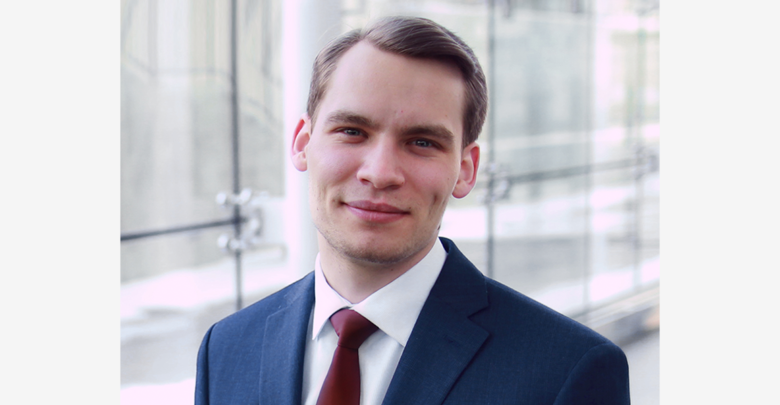 When it comes to ensuring student tuition remains affordable, Board of Governors representative (BoG rep) candidate Dave Konrad, who is running for re-election, has his work cut out for him. As increases in tuition appear seemingly inevitable for future years, Konrad will need to come up with sensible alternatives to support students' financial needs.   
Of course, this doesn't mean that Konrad shouldn't be outspoken about tuition increases. He has emphasized the importance of building a case against tuition increases and how they harm students, something which I think we can all agree about. The main problem facing our campus, however, is the university needs more funding and it seems alternatives beyond increasing tuition rarely come to play during these societal discussions. As such, can an increase in tuition be really avoided?
Ultimately, it seems like an increase is almost inevitable. Secondary strategies need to be put in place to try and fix the damage caused by an increase in tuition — which does not necessarily need to be a bad thing. From what we can see in his platform and what he has stated in the forums so far, Konrad already anticipates this increase in tuition and wants to be ready to put other strategies in place when necessary.
One thing in his favor is that he seems to know what the main factors that increase tuition are.
For example, Konrad mentions he opposes provincial tuition deregulation as it might increase students' debt, but supports provincial budget de-consolidation so the university can use internal revenues to alleviate tuition increases and provide the university with independence from the Government of Alberta. He points out that this independence is important in the scenario that the government does not provide much financial aid at the end.
When it comes to helping out students, regardless of a tuition increase, Konrad has some ideas. Student aid advocacy is a priority of his platform, outlining a plan to advocate for increased need-based bursaries over scholarships. When he mentions he also advocated for bursaries this year and more can get done, it is not clear if the advocacy will just continue as it was this past year or if there are any further strategies that will bring about better and wider aid to students quicker.
Similar to this, another proposal in Konrad's platform is "increasing enrolment to decrease tuition." With this plan, he hopes to advocate to increase enrolment and spread out tuition increases over multiple years. His platform acknowledges the plan isn't ideal but says it accounts for how students at the margin are affected by the increase in tuition. Konrad explains that in the years to come, this plan attempts to mitigate the degree to which students will be affected financially by the increase of tuition.
However, I'm not really sure how viable this strategy is if the plan is to bring in more students with the same resources the university currently has. Konrad cites an expected increase in enrolment as a justification for this promise but between tuition increases, the university expecting to drop in academic rankings, and more young Albertans wanting to leave the province, I question if this is a realistic goal.
Since Konrad currently serves as BoG rep, we can tell he already has some insight into the strategies that could work better to support students if tuition increases. He shows this at times but I'm curious to hear him further tighten up his plans and provide more details on how he'll deliver them.
I will expect Konrad on future forums to expand on his strategies to lessen the impact of increased tuition, increase on minorities' representation on the board, and bring additional details that are not fully expressed in his platform currently.