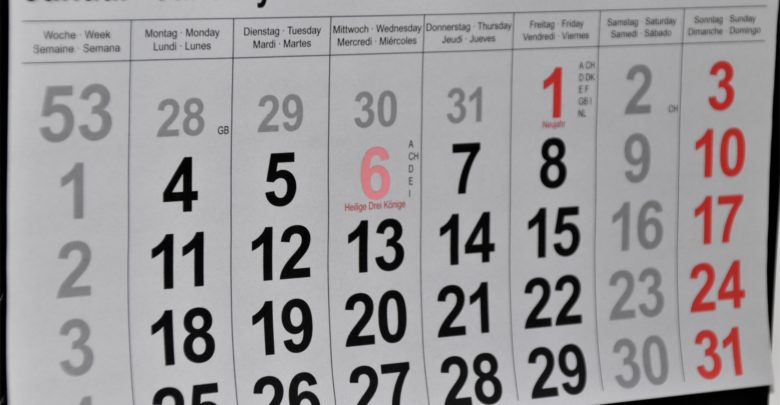 Goodbye 2020 — you will not be missed.
The infamous year had no shortage of unforeseen circumstances, whether it was COVID-19 pandemic, the transition to online learning, or massive effects on our economy. As University of Alberta students begin the winter term, many of us have high hopes for 2021.
As last year proved, none of us can be certain about what the future holds. However, it remains fun to imagine what the next year has in store. Read what our writers predict will happen to remote learning, politics, and more in 2021!
Post-secondary education will not return to normal until the end of 2021
2021 will be the year of vaccination. However, it is optimistic to think that students will all be vaccinated in time for the fall term. My prediction for this coming year is we will not have a sudden return to normalcy in September; it's very likely we will return online first and then transition to in person, or have a delayed start. There has been mixed messaging about when the majority of Canadians can expect to get vaccinated and it seems that the end of September is the earliest possible date.
With the exception of students who are working in high risk settings, it seems like most of us will get vaccinated with the general public. I think a vaccine is what it will take for us all to return safely to campus life as per usual and it is well worth the wait. By the end of 2021, we should all be back on campus — sitting in lectures with our 400 closest friends.
-Emily Williams
A more optimistic form of politics
I predict 2021 will deliver us more faith in politics close to home and abroad. There is a lot to be hopeful about. The Edmonton municipal election in October 2021 will be a chance for citizens to decide what the future will look like for the city, and allow more diverse candidates to run for office. It would be amazing to see candidates for city councillor or even mayor encouraged to run by Parity YEG.
Secondly, a potential 2021 federal election would provide Canadians the ability to evaluate the Liberal government on their past mistakes, and the handling of the COVID-19 pandemic. In general, the Joe Biden American presidency will be able to mend US-Canada relations. Additionally, Biden bottlenecking the Keystone XL pipeline could give Canada a strong push towards alternate energies and fuels. After the chaotic political maelstrom of 2020, less cynicism and more unity would be welcome.
-Damian Lachacz
More government intervention in the economy
2021 will be the year for the governments around the globe to overcome the effects of the pandemic and set a clear economic direction for the future. Over the past year, the global economy has taken a great hit thanks to the novel coronavirus. Numerous economic sectors, such as the retail, tourism, and restaurant industries, face unique challenges heading into the new year.
It is time for governments to boost these struggling industries or find another way to inject money into the economy. The closing of many small businesses throughout the pandemic has left countless people without their jobs and without hope for the future. Our leaders must step up and find innovative methods to ensure businesses, especially local ones, keep their doors open.
-Christian Sanchez
A hopeful shift in our COVID-19 food shortages — more soda, less vegetables!
It's been a crazy year for shopping, that's for sure. With panicked consumers stripping many grocery store selves of their product, picking up food has never felt so much like fighting for the last pair of designer shoes at a Winners!
We've already been seeing shortages of common foods and beverages due to COVID-19 demands over the last year. Thanks to aluminum can shortages, canned drinks have vanished from many selves. As an avid soda drinker, I've been going crazy without root beer as I've been staying home doing classes. Not to mention, it's affecting canned goods as well, such as corn.
Therefore, my prediction for 2021 is a shift in our food shortages. I'm certain it'll be the same things affected, like aluminum cans, that we will be short on. However, instead of having a soda and alphabet soup shortage, I'm hopeful we'll be running out of the boring, healthy food which most of us can agree are awful. Brussels sprouts, or perhaps spinach come to mind. Sure, some people may like them, but not nearly as much as we like things such as corn, carrots and peas!
I can live with less spinach in my life, that's for sure. So remind all your friends that the new year is perfect for healthy eating resolutions — and then cackle as you stock up on Coca-Cola and other amazing canned goods in January.
-Madeline Mayes
2021 will solidify the rise of remote work
2021 will solidify the shift to remote work. Due to isolation, remote work was made mandatory for most of 2020. However, in the upcoming year the shift to working online is not likely to fade out. Employers are going to adapt to the changing world that is constantly becoming more tech dependent.
Regularized adoption of remote work will give people the opportunity to apply to jobs across the country or around the world without actually having to relocate their entire lives in the process. While this shift will open up doors for people to reach out to jobs they would not have considered normally, it will also result in a steep increase in competition for these new jobs. Meetings are likely to continue taking place on platforms such as Zoom and Google Meet because of the convenience it offers to many. That is to say, office spaces will still be there for the work that needs to be done in person and to have an aspect of in-person social interaction.
Overall, online work will only become more common as time goes on whether people like it or not.
-Malaika Arif
U of A finally addresses online learning concerns
Last semester was an unprecedented nightmare for post-secondary students around the world. As most institutions opted for remote learning for the fall 2020 semester, students experienced challenges we never expected to face. Declining mental health, technical difficulties, and invasive exam software are only the tip of the iceberg.
Universities and colleges responded to these unforeseen circumstances in varying ways, with some even implementing compassionate grading schemes. However, the University of Alberta has failed to take any action on numerous concerns. Online proctoring software continues to haunt students, eClass continues to unreliably crash, and classes with mandatory attendance force international students to wake up in the middle of the class simply to receive a grade. Plus, we were charged a higher tuition for this experience.
With the start of a new semester, however, I'm optimistic the U of A will finally take these concerns seriously in winter 2021, if they seriously aim to raise enrolment over the next five years. Putting a disappointing semester behind them, I believe U of A will try to improve online course delivery this year — even if it's nowhere near as ambitious as other Canadian institutions.
-Mitchell Pawluk