Campus Life
COVID-19
News
Online learning concerns for international students highlighted by ISA open letter to university
The ISA is also calling for a ban on remote proctoring as many international students struggle with having consistent available electricity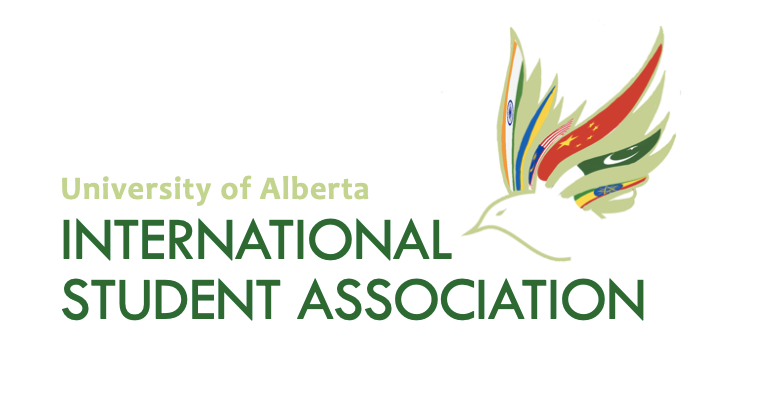 After a semester of international students waking up at the dead of night for virtual lectures, the International Students' Association (ISA) is calling for the university to make lecture recording mandatory.
In an open letter to University of Alberta administration released December 3, the ISA called on the university to record all lectures and to ban participation grades based on showing up to live lectures. The letter also asked the university to ban remote proctoring services and offered their support of the Students' Union, who is also currently working towards the same goal.
Chanpreet Singh, a third-year computer engineering student and ISA president, said that they made mandatory lecture recording the main concern of the letter, as live lectures are something that international students grapple with every day.
"If a lecture is not being recorded, you're supposed to sit in a class and attend the lecture no matter what time it is," he said. "I don't think there is a strong reason for a professor to not record a lecture, other than the only reason is they need students to attend the lecture… but at the same time, making sure you have the student sitting in your class doesn't solve the problem if the student is awake at midnight and is not in full concentration to what is being taught in the class."
"Even though [recording lectures] might seem very small… for students who are waking up at midnight, it is a big thing, especially [after] four months straight."
Similarly, Singh said that many professors still use participation marks as a way to get students to attend class. While this might be acceptable for special lectures, Singh believes this shouldn't be a regular practice.
"[By using participation marks] you are not giving students an option — you're forcing them to attend a lecture at any time or any place," he said. "If you want participation grades for a single class or lecture… that's fine. But having a participation grade for four months straight is what we're against."
ISA brought concerns forward before, university cites privacy issues
According to Singh, this was not the first time concerns about recording lectures were brought forth.
The ISA first presented these asks to the university at the November 5 meeting of the Council of Student Affairs (COSA), a committee that looks at policies related to student academic affairs. COSA is a sub-committee of General Faculties Council (GFC), the highest academic governing body at the university.
It was after the university said they couldn't enforce mandatory recordings because of factors like academic freedom, that the ISA decided to instead create the open-letter.
"At the end of the day we felt we were not being heard, the concern was still there, and there was no solution to it," he explained. "That's why we feel like there is no other option than going public."
"Academic freedom is important, but academic equity is important too.[Interntional students] are not in the right mental stage to attend the lecture or to concentration studies, because technically [they] don't have a day or night anymore."
In a statement to The Gateway, Andre Costopoulos, vice-provost and dean of students, said that while the university " appreciates that the remote learning environment can be stressful for students in different time zones," they can't make professors record lectures due to privacy reasons.
"Out of consideration for aspects such as privacy we currently do not require instructors to record all of their lectures — however, we want students who have been challenged by time-zone issues and other complications brought on by the pandemic to reach out to my office (Office of the Dean of Students) for support," he said in the statement.
"Our student affairs experts can help students who have been challenged by complications brought on by the pandemic. Students should reach out so that we can help make modifications that will ensure they aren't penalized if they can't participate in live-interactions"
Costopoulos also said that instructors should find ways to compensate for participation marks if international students can't attend lectures.
"Instructors should find ways for students who can't present in class to demonstrate the competencies evaluated by a participation mark – we know that many have done this, but recognize that there may be students who still require assistance."
International students face unique barriers to remote exam proctoring
In addition to lecture recording and banning attendance participation marks, the ISA is also calling for the university to ban remote proctoring services.
The ISA isn't the first group on campus to raise concerns about the remote proctoring services being used for exams this semester.
Students' Union vice-president (academic) David Draper has advocated for banning these service throughout the semester on the grounds of these services being inherently ableist and racist.
From the international student perspective, ISA has also pointed out that proctoring services like Smart Exam Monitoring (SEM) have accessibility issues unique to international students.
Singh explained that many international students currently reside in regions where electricity availability is variable.
"International students are not sitting in Canada," he said. "We're talking about students who might be in India or Africa where if the electricity goes, it does come back for six or maybe eight hours. How are we expecting students to sit on SEM and write their exams?"
Electricity availability can also complicate meeting SEM's lightening requirements. According to Singh, many international students from Africa have shared their struggles to find adequate lighting at night.
"SEM has lightening requirements that students are not able to meet when they are not in Canada."
So far the university has not made any decisions to ban the software.
Community supports call for lecture recording
Since publishing the letter, Singh said the ISA has received not only community support, but has also heard from students who were afraid to speak out on these issues.
"Students in general thought that this was something that was simply not possible, so they were silent on the whole thing," he said. "But after seeing that something is being done on it, more students are coming out and supporting the initiative."
Alongside the open-letter penned by the ISA, statements from various student groups on campus in support for mandatory lecture recording were also included. Statements were made by the Chinese Students and Scholars Association, Black Students' Association, Indian Students' Association, Vietnamese Student's Association and many more.
The ISA has also received support from the Students' Union and the Graduate Students' Association.
Singh believes that the international student's community has been united over these issues and the next step is to to take action, whether it's through being vocal on social media, or if it's sending concerns to their faculty deans.
"Even if you're not impacted [by these issues,] it's time to stand by your fellow international students," he said. "Speak up and make sure you are being heard."