Campus Life
COVID-19
News
eClass down for hours on first day of class at U of A
The online learning portal suffered service disruptions making many students miss their classes or access to class material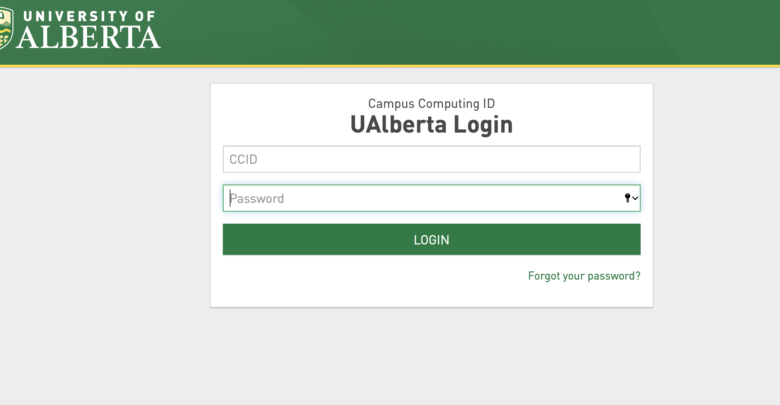 The University of Alberta's online learning portal experienced some major technical difficulties on the first day of class of 2020-21.
Due to COVID-19 precautions, the majority of U of A classes are proceeding online, with approximately less than 10 per cent of students returning back for some in-person classes. Yet on September 1, the first day of classes, the U of A's eClass site crashed with some users not being able to log in at all and others getting intermitted slow access.
The issues for the online portal began for most students around 8 a.m on September 1, 2020. Between 9 and 10:30 a.m. almost no user could log in with the site displaying a "503 service unavailable" error message. From around 11 a.m. intermitted access for some users occurred alongside lag. As of publication time, site access was available again to users.
Multiple students voiced their frustration on Twitter using #UAlberta. Many international students complained they were paying full tuition but could not get access to the site hosting their course material.
Professors were quick to tweet out suggesting their colleagues email students links to their Zoom-based classes directly since students would otherwise be unable to attend.
The University of Alberta tweeted out at 12:08 p.m. that "due to technical issues, students and instructors using eClass may experience service disruptions."
U of A continuing to monitor and update eClass as needed
Steven Dew, provost and vice-president (academic), said in a statement submitted to The Gateway that this year marked an "unprecedented Fall" term start.
"The start of the school year has been accompanied by some challenges though, as those with online materials available through our eClass system have been encountering temporary service interruptions," Dew said.
Dew apologized to students adversely affected by the service disruption and assured students better access will be available through service upgrades.
"This first day of online classes was not the experience we wanted to deliver for our students and apologize for any distress that this may have caused. While our IT professionals have been working quickly and consistently to resolve the technical difficulty, a number of our resourceful instructors utilized alternative points of contact to connect with students and carry on with the first day of class."
The provost said any students who may have experienced delays should rest assured they will be able to access the materials needed from today's classes.
"We are continuing to monitor the system to ensure that further disruptions are minimized and quickly addressed," Dew added. "To do this, there will be an outage of the eClass system starting at 12:00 a.m. Mountain Standard Time (MST). The outage is expected to conclude at 1:00 a.m. (MST). This outage is required to release a permanent infrastructure fix to address the performance issues that impacted eClass today."
"Thanks go out to our community for its adaptability, patience, and continued compassion as the university continues to adapt to these unique circumstances."
First-year students "highly" concerned over eClass outage
Rian Hoyle, first-year political science student, missed her first ever class of university because of the service outage. In an interview with The Gateway, she expressed how "excited" she was to attend her first university class.
"At 10:00 a.m. I found out eClass was down from a friend who was in the middle of [their] course," Hoyle said. "I kind of immediately was panicked — not the best start to the day."
Hoyle tried to refresh her browser for 40 minutes until she was able to get on to eClass — halfway through her class.
"Overall, it wasn't the greatest start to university," Hoyle said.
Hoyle said the class was "heavily affected" even though it was meant to only go over the syllabus. She said the professor was busy trying to help students get in and did not go over their material as intended.
For Hoyle, the greatest worry is that if a crash occurred on the first day of classes how will the rest of the semester compare.
Patrick Harvey, a first-year engineering student, said the outage affected him as well as he lost some lecture notes. While he was not overly concerned about the outage, he said the university should have expected the increased load to its online systems.
"It seems like the load shouldn't have been a surprise and I'd have expected the [university] to prep for it," Harvey said.
"As long as it doesn't happen again I'm not too worried," he added.
Upper year students also not impressed
Beth Blanchette — a fourth year bachelor of science student specializing in ecology, evolution and environmental Biology — expressed concern as well over the service disruption.
"This is definitely worrying me about the upcoming semester," Blanchette said. "This week I was super impressed to see the amount of preparation my professors put in to change our course formats and make them accessible and ganging online."
"Now I am really worried that I won't be able to always access course materials when I need them," she added. "It's really scary that no matter how much a professor has prepared for class or how much you have studied for an exam, eClass crashing is out of your control and could happen any time."
Talia Dixon, a fourth-year political science and women's and gender studies student, echoed Blanchette's comments.
"I hope it's not an ongoing issue, but I think it shows us that this [COVID-19] crisis is going to be challenging on a daily basis meaning that we have to be patient with our selves and each other," Dixon said.
UPDATE: The story was updated at 6:02 p.m. on September 1, 2020 to include a statement received from the University of Alberta.