Institutional
News
President Flanagan asked to take pay cut at town hall regarding administrative restructuring
though many questions put forward were left unanswered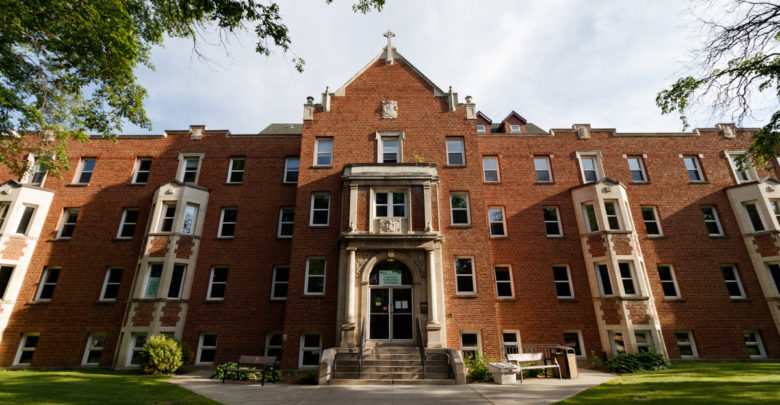 A town hall focusing specifically on administrative restructuring outlined how university services might be rethought in the face of budget cuts.
The town hall took place on October 6 and was the second in a series of five led by U of A president Bill Flanagan, and provost and vice-president (academic) Steven Dew.
Questions from those in attendance were facilitated through the platform Thought Exchange.
Flanagan responds to question about pay cut
One participant asked whether university senior leadership had considered taking pay cuts to keep more staff employed.
Flanagan outlined that the number of senior leadership positions in the president's office has been reduced from 9 to 7, and additionally his own salary is 32 per cent lower than that of his predecessor.
While these savings are in the range of $900,000 a year, he highlighted how the university is facing cuts in the range of $110 million dollars in 2020 alone.
"Although these cuts are helpful, they're, of course, only a drop in the bucket when we're looking at the scale of the financial challenge facing the university," he said. "It's very important that we lead by example, … that we share in the pain of this."
A workup from Thought Exchange demonstrated 63 per cent of those participating were university support staff.
Many of the questions addressed Rob Munro, the executive lead, of service excellence transformation (SET), asking how SET will determine which jobs will be cut.
"A lot of the detail work has yet to be determined," Munro said. "The questions though are valuable to us because it does help us in determining the activities that we need to complete."
He added that in a general sense, all procedures and collective agreements will be followed as positions are reduced.
SET "not about additional job loss," said Flanagan
Flanagan highlighted how one of the key concerns at last week's town hall was the issue of job loss.
It was announced last spring that the university projected about 1050 job losses over the next two years. While 400 of those jobs have already been reduced, the university is seeking to cut an additional 650 jobs over the next two years.
"The SET initiative is not about additional job reductions," Flanagan said. "SET is designed to find efficiencies so we can provide high quality services and indeed even improve the level of service that we offer on campus with fewer staff."
Munro outlined SET's preferred administrative operating model during a 20 minute presentation.
According to him, the model will try to find efficiencies through a blended approach of both faculty and centralized administration.
Requests for services would first be managed through a transaction processing hub. The centralized hub would have the ability to address simple transactions from across all administrative functions, supporting the other service centres.
These service centres would take on other transactional staff and student services, while more challenging staff and student issues would be addressed by "Centres of Excellence."
Munro highlighted that although some have compared the U of A's restructuring process to one that the University of Sydney already underwent, there are many universities that SET is focusing on.
"We've been looking at many high performing universities and how they provide their administrative services going forward," he said.
He cited the University of Calgary's service partner model and the University of Saskatchewan's transaction hub model as two Canadian universities that have influenced SET's thinking.
"This operating framework has been reviewed by senior leadership, and in all cases, everybody has supported this operating model."