Institutional
News
USydney staff share grim experience with academic restructuring amid U of A's similar plans
The University of Sydney has already seen the effects of restructuring while under the guidance of the same management consultancy currently enlisted by the U of A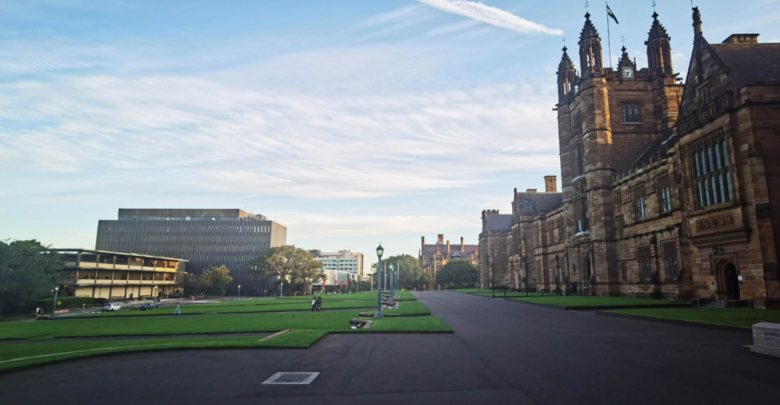 Workers at the University of Sydney (U of S) warn that if academic restructuring at the University of Alberta is to continue as planned, the results could be detrimental to both faculty and students.
In a talk hosted by the Non-Academic Staff Association (NASA) and Association of Academic Staff University of Alberta (AASUA) on September 21, University of Sydney staff shared what their experience with academic restructuring was like. The U of A is using the same management consultancy firm, Nous Group, as the Sydney-based university did.
Nick Reimer, a senior lecturer at the U of S, and Alma Torlakovic, a union activist, spoke to the hardships the university has faced in its commitment to restructure.
The presentation was given in the wake of the U of A's academic restructuring interim report released the same day. The report proposes three options for restructuring, one of which shrinks the current U of A faculties from 18 to 6.
U of A restructuring plan all too familiar, share Reimer and Torlakovic
The U of A has said restructuring will promote efficiency, but both Torlakovic and Reimer shared that the U of S made similar promises, only to see a decrease in academic quality, and overall student and staff experience.
"[The restructuring has been] a really massive step backwards in terms of the values of participation, democracy, collegiality that many of us are still committed to," Reimer said.
Presenters outlined job loss, deskilling for those who retain their positions, increased class sizes, and decreased diversity of course offerings as changes they've seen in the wake of restructuring.
Ricardo Acuna, president of AASUA responded to what Reimer and Torlakovic shared during their presentation.
"It's like looking down the tracks and seeing what's coming at us," he said. "Everything from the rationale for the restructuring, the language that we're hearing around what they want to do with administration, a government that's in the process of clawing back union rights … it paints a very ominous picture."
Torlakovic described the U of S's process of centralizing student support services, and how this process has been detrimental for not only staff, but students.
"It's now a culture of students feeling like it's a degree factory, not feeling like they're part of a learning community," she said.
Whereas support jobs would typically be varied — with the worker of one faculty assisting with things like enrolment, course advising, and graduation — in centralization, jobs become focused around one task and workers no longer assist students directly.
"Previously, students would come to you at the faculty counter and have a very human chat about what was going on in their life. You often provided way more than administrative support," she said. "Now what happens is it's very difficult to reach the same person, it's a less personalized service."
Torlakovic said the main result of this change is that it will be easier for management to surveil their employees.
"They're not doing it because they want to create a better service for students or create efficiencies," she said. "They do it so they can have a greater control over the workforce and they can strip away parts of each job, making it easier to deskill the workforce and justify paying people less."
U of A student poses question about solidarity
A U of A student asked during the presentation whether the U of S staff has had success building solidarity with students, and what U of A students could do to help in the midst of restructuring.
"At the University of Sydney, it's really the students that are generating the most prominent resistance to the latest stretch of austerity measures that's bearing down on us," Reimer said.
"Student involvement is absolutely crucial."
Reimer outlined the actions that U of S organizers are taking currently, for example asking students to campaign with them by writing to administration, and participating in rallies on campus.
While Reimer says that students have been at the helm of resistance to restructuring at the U of S, he says that he has noticed some hesitation from staff.
"Most people are held back by fear of management reprisal, in my experience this is far more feared than real," he said. "There is no downside to organizing on campus, that's an important message that I think everybody needs to understand. There is no downside to resistance."
Torlakovic shared a different observation: that the ease of getting staff involved in resistance has been the only upside post-restructure.
"It's easy to organize staff who feel like they're working in a satanic mill," she said.