Institutional
News
BREAKING: Legal action launched to resolve Campus Saint-Jean funding tensions
The legal action is based around the province and university not meeting obligations set in a 1976 agreement regarding funding arrangements for Campus Saint-Jean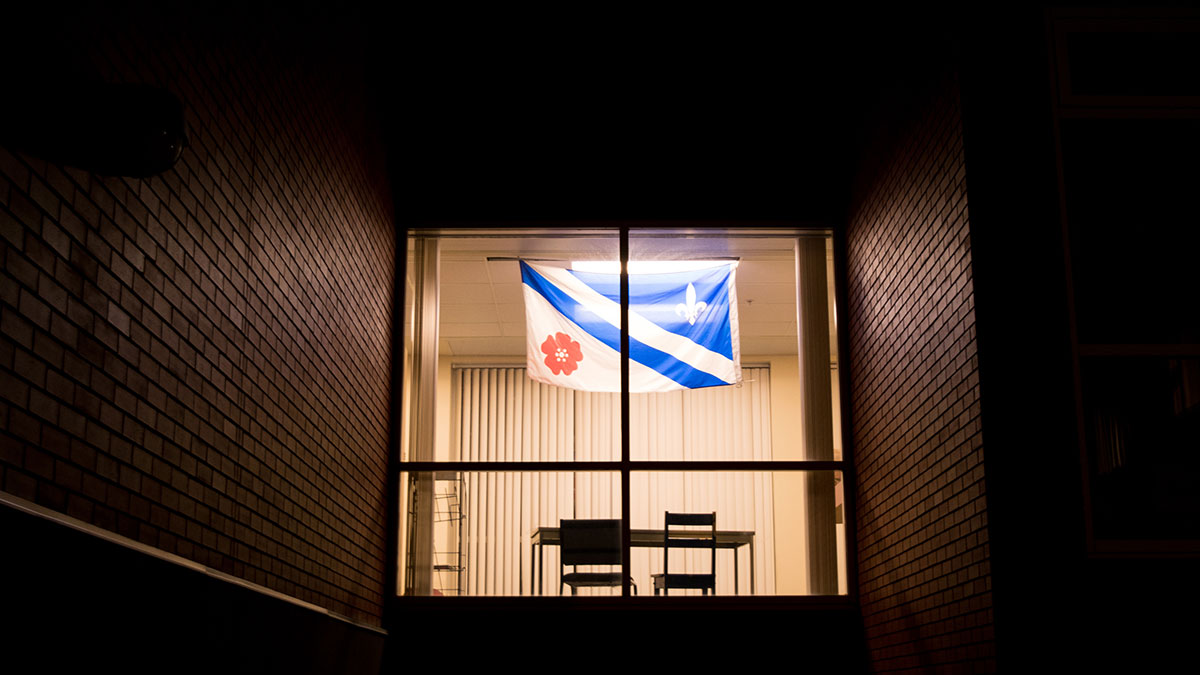 The organization representing the interests of Alberta's Francohponie and Campus Saint-Jean (CSJ) students has launched legal action against both the University of Alberta and Government of Alberta.
The Association canadienne-française de l'Alberta (ACFA) hosted a press conference on August 17 declaring it would pursue legal action against the U of A and province as it feels the two institutions are not meeting financial obligations to support Campus Saint-Jean — the French campus of the U of A and lone French-only post-secondary institution in Western Canada.
In May, the ACFA launched a political action campaign in order to highlight the funding shortfall CSJ faced. A 13.3 per cent budget decrease since December 2019 through the province's Budget 2019 forced the French campus to decrease their course delivery by 44 per cent —translating to the termination of 108 of the 409 courses currently offered by the campus. As of publication time, 77 courses have been discontinued.
Since May, the ACFA had several meetings with the Minister of Advanced Education Demetrios Nicolaides and U of A President Bill Flanagan. Yet, ACFA president Sheila Risbud, said in a statement on August 17 that the groups find themselves at an "impasse today."
"In recent months, we have increased our political efforts and proposed various short and longer term solutions to resolve the critical situation facing Campus Saint-Jean," Risbud said. "Unfortunately, we find ourselves at an impasse today."
"It is with great determination that we will be pursuing legal action," she added.
The announcement comes on the heels of a French CBC Radio Canada article revealing an internal email saying the U of A is considering nine academic restructuring scenarios, six of which could lead to the permanent closure of Campus Saint-Jean and the absorption of the French faculty into another academic unit at North Campus.
Flanagan initiated the academic restructuring process as part of a $120 million cost-saving program for the U of A over the next five years.
As of publication time no decision has been made by the academic restructuring committee on what course of action to take.
In 1976, the U of A and Campus Saint-Jean entered into a contractual agreement to enable and expand the Francophone campus. The provincial government at the time also committed to provide the U of A with the funding necessary to enable the university to meet its commitments.
Risbud said it is clear this 1976 agreement has been "violated," adding the French association would not stand-by as Campus Saint-Jean faced elimination.
"Campus Saint-Jean plays a fundamental role for Francophones in Alberta, for Alberta as a province, and for Canada as a whole," she said. "We will defend our only French-language post-secondary institution with all the ardor and energy which characterize Francophones in Alberta."
"We will not give up. Save [Campus] Saint-Jean!"
More to come.