Institutional
News
Changes to Alberta post-sec funding model "detrimental," says NDP and other stakeholders
The majority of stakeholders have come out against the new changes to the funding model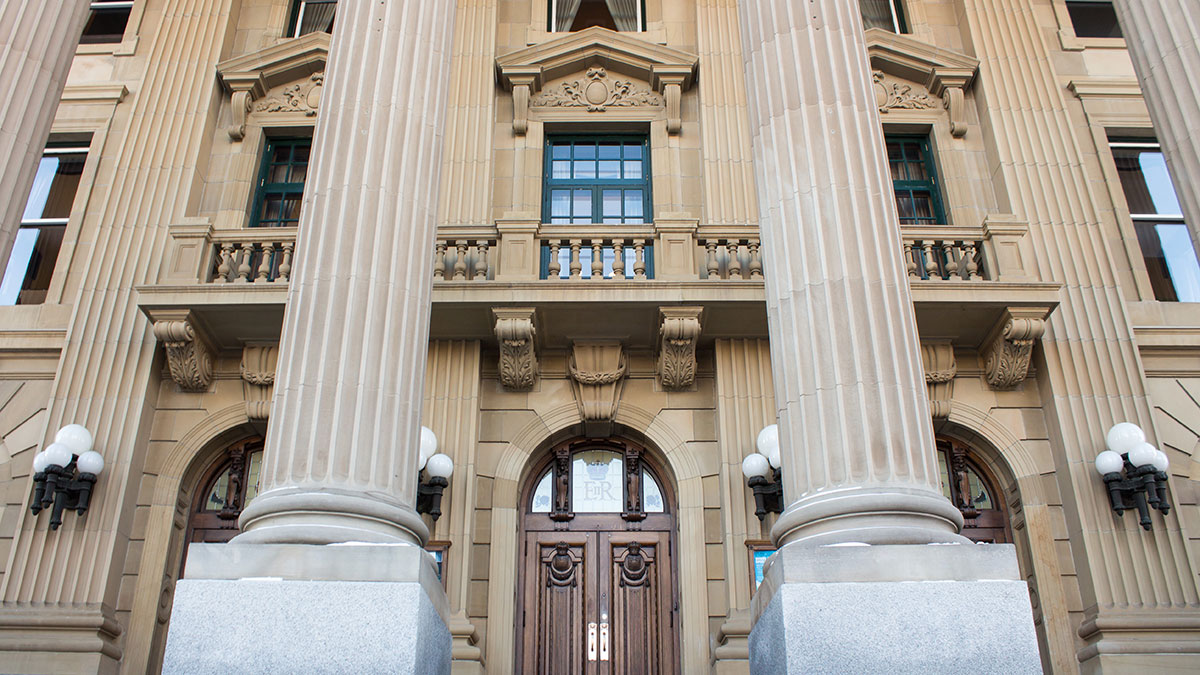 The official opposition is alarmed at changes to post-secondary funding in Alberta, while other stakeholders are also concerned over the changes.
At a press conference in Calgary on January 20, Minister of Advanced Education Demetrios Nicolaides announced a "transformation" for the publicly funded post-secondary system. Beginning on April 1, 15 per cent of funding institutions receive from the province will be tied to performance metrics for 2020-21. This percentage will rise over the next three years to a maximum of 40 per cent.
Additionally, universities will sign investment management agreements that will outline goals and expectations from government of how the institution will perform for a three-year period. These negotiated agreements will establish specific performance targets for each institution and specify the amount of funding they will receive if they meet their targets.
According to Nicolaides, these changes will connect students with better employment opportunities and give taxpayers "more value."
The Council of Alberta University Students (CAUS), the official opposition New Democratic Party (NDP), and the University of Alberta Students' Union have all come out against the new funding model.
Official opposition concerned over new funding formula effects on accessibility to post-secondary
Sarah Hoffman, NDP Member of the Legislative Assembly and deputy leader of the official opposition, said in an interview that the proposed changes are "concerning."
For her, the number one goal of the NDP is to ensure accessibility to the post-secondary system in Alberta. She said these changes "definitely have the potential" to undermine access for all Albertans to higher learning.
"This government seems to undermine the importance of quality public post-secondary institutions," she said. "I think [these changes] are not going to help more people access post-secondary and opportunities for additional learning."
Hoffman added that some indicators will need additional clarification in order to be adapted fairly. She gave the example of post-secondary completion rates.
"When things like completion are measured, what does completion look like to somebody whose coming back to take a few courses after being in one career for a long time and maybe wanting to take a few courses before exploring further studies," she said.
In terms of the government justifying the changes because of recommendations from the MacKinnon Report, Hoffman said changing a funding model may not be the most effective way of providing direction to post-secondary institutions.
"You set a mandate," she said. "You literally say, these are the goals that we want you to achieve and this is how we suggest you get there. But I think the people closest to the ground, the folks working with students at post-secondary institutions, people grappling with cutting edge research are in the best situation to determine how to go from 'A' to 'B.'"
"I think it is important [that these stakeholders] have the autonomy that higher learning has always been assured in the past in this province," she added.
U of A ready to work with government on new changes
In a statement to The Gateway, U of A president David Turpin said he is ready to work with the United Conservative Party government on the new funding model.
"Dedicated to educating next-generation leaders through transformative learning and research, the University of Alberta is pleased to work with the Ministry of Advanced Education to set performance targets and indicators that support the key role we play in Alberta's economic and social prosperity," he said.
University Presidents say existing cuts from Budget 2019 need to be considered alongside any funding changes
The organization representing Alberta 26 post-secondary institution presidents said in a statement they "welcome" the government's consultation process on setting the new performance indicators.
The Council of Post-Secondary Presidents of Alberta (COPPOA) said it recognized the need to change the Alberta post-secondary funding model for some time now.
"The members of COPPOA have been raising the need for changes to the funding model," their statement said.
Additionally, their statement said any changes to funding must consider the core mission of universities, not generate competition between institutions across the province, and take into account recent cuts made in Budget 2019.
The statement noted that the Campus Alberta Grant already was decreased by five per cent, infrastructure maintenance program funding being reduced to zero, and further anticipated cuts to Campus Alberta Grant in 2020.
Council of Alberta University Students concerned over changes
The advocacy group representing Alberta post-secondary students, Council of Alberta University Students (CAUS), said it sees the changes to the system as potentially "detrimental."
"While post-secondary funding in Alberta needs transparency, university students fear this punitive funding model could be detrimental to their education if metrics are not equitable," CAUS president Sadiya Nazir said. "CAUS again calls on the Government of Alberta and minister Nicolaides for thoughtful, evidence-based post-secondary institutional funding."
The group said on Twitter that Alberta university students "fear" the new "punitive funding model" could negatively impact quality of education.
CAUS also highlighted other jurisdictions who have employed performance-based funding models have had "questionable success."
"CAUS is calling on the government to learn from jurisdictions where PBF models have been introduced with questionable success, specifically to ensure that the process of developing and implementing metrics is transparent and open to public scrutiny," their statement said. "CAUS member schools expect that PBF indicators will be data-driven, and that the government undertake meaningful consultation, wherein suggestions from students are directly incorporated into the final PBF metrics."
U of A Students' Union "warns" students additional cuts could be coming
In a statement, the Students' Union said it was concerned that the new funding model changes could be disguising further cuts to post-secondary in upcoming budgets.
Akanksha Bhatnagar, Students' Union president, said in the statement that any performance indicators must be based on equitable principles that ensure student success.
"Performance-based funding can be great in theory," Bhatnagar said. "But if every metric gets its own capped pot of money, funding can't go anywhere but down, no matter how much success these schools achieve. There's no incentive for excellence, just penalties for not measuring up. From what has been announced so far, this model is all stick, no carrot."
Adam Brown, the Students' Union vice-president (external), expressed concern over the tight timeline proposed by the provincial government to implement such a fundamental change with a large "amount of money at risk."
"Alberta's university students are out of the loop so far," Brown said. "And we're not the only ones. With the next provincial budget cuts coming up, we're worried that the Ministry and the University [of Alberta] may not have the time or capacity to transition into the new model in a safe and predictable way."