Institutional
News
BREAKING: Funding model for Alberta post-secondaries undergoes "total transformation"
Post-secondary funding will now be tied to performance-based indicators, similar to models like the one recently implemented in Ontario by Premier Doug Ford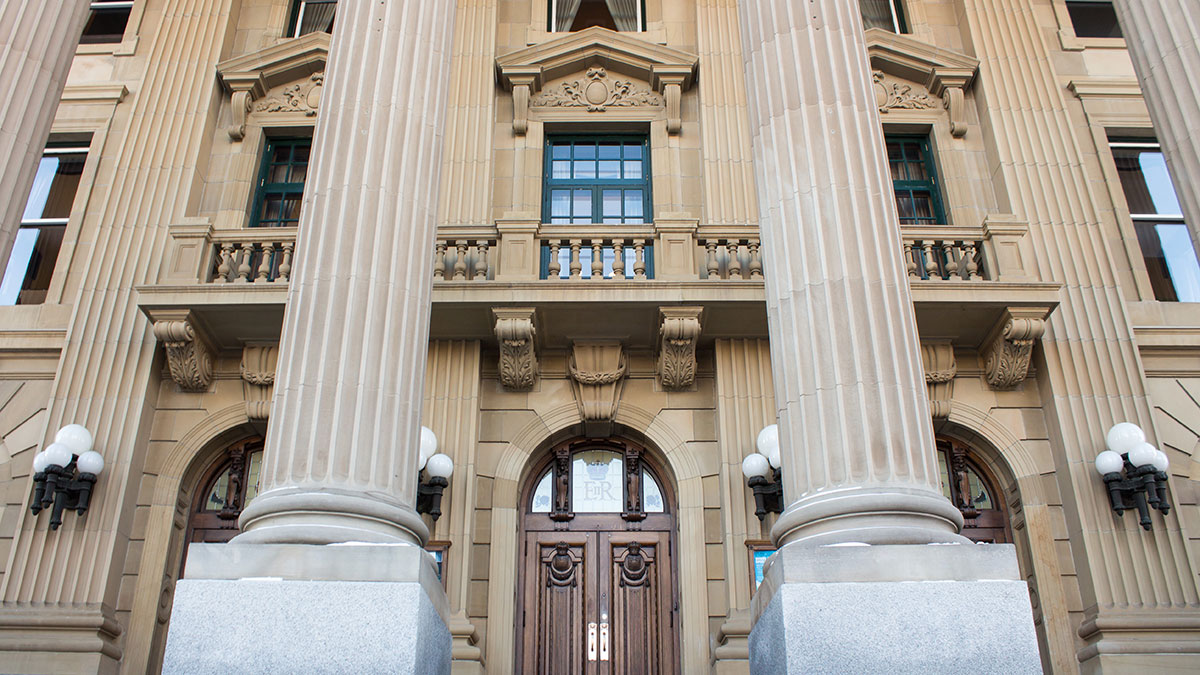 Alberta post-secondary institutions will now be funded under a new model tying performance to how much government assistance they can expect.
At a press conference in Calgary on January 20, Minister of Advanced Education Demetrios Nicolaides announced the changes, which he described as a "transformation" for the publicly funded post-secondary system. Beginning on April 1, 15 per cent of funding institutions receive from the province will be tied to performance metrics for 2020-21. This percentage will rise over the next three years to a maximum of 40 per cent.
Additionally, universities will sign investment management agreements which will outline goals and expectations from government of how the institution will perform for a three-year period. These negotiated agreements will establish specific performance targets for each institution and specify the amount of funding they will receive if they meet their targets.
According to Nicolaides, these changes will connect students with better employment opportunities and give taxpayers "more value."
He said that the province invests over $2 billion into the post-secondary system annually by providing operational funding to 26 institutions through the Campus Alberta Grant. In his view, the current model is "not working" and that in the challenging economic circumstances Alberta is currently facing, taxpayers require the government to be "good stewards" of their dollars.
"The current model of investing in post-secondary education is not working in the best possible way," Nicolaides said. "Government funding is not tied to the achievement of any targets, progress towards goals, or to the changing labour and economic demands."
Nicolaides added that "bold action" will build a "stronger post-secondary system."
The province will set general performance metrics that will be monitored. Nicolaides said he would like to see some of these include graduation rates, student experience, graduate employment, both international and domestic student enrolment, commercialization of intellectual property, and quality of teaching.
These indicators will not be weighted equally against every institution, nor will post-secondaries compete against other institutions. Instead, each post-secondary will compete against its own performance goals within a metric. Indicators will be gradually implemented over time to a maximum of 20.
Institutions who meet their target will receive all of their allotted amount of government funding. Those who do not will receive a level of funding proportional to the level of performance they achieved toward the indicators.
For example, if the University of Alberta set a goal of increasing its amount of graduates in tech fields by five per cent and only met 80 per cent of that goal, the government would grant only 80 per cent of funding outlined in the investment management agreement. Nicolaides said that in this example, his ministry is still deciding what will happen to the remaining 20 per cent of funding — whether it will be "rewarded" to another institution that hit all of its targets or be invested in a different way at the institution which did not meet their target to help them meet future indicators.
Success towards an indicator will be measured annually on an institutional level, not on a faculty or department level.
Nicolaides said the changes announced today were in part due to the MacKinnon Report's recommendation to review the post-secondary education funding model.
Performance-based funding for post-secondaries "not new," Nicolaides says
Nicolaides said performance-based funding is not a new concept and is utilized around the world. In the United States, around 35 states operate with some form of performance-based model. Other countries including the United Kingdom, Spain, Portugal, Belgium, Italy, Norway, Sweden, Denmark, Finland, and Australia have implemented some form of funding tied to performance for post-secondaries.
"Policy makers and leaders around the world are taking a close look at the relationship between government funding and labour market outcomes of post-secondary institutions," Nicolaides said. "We must do the same to remain competitive."
He added that metrics will be chosen based on "rigorous" data sources that are "verifiable." Consultations between post-secondary stakeholders, including students, faculty, staff, and administrators, and the Ministry of Advanced Education will begin immediately.
"[This] will ensure everyone will have an opportunity to discuss the indicators and, of course, to suggest new ones as well," Nicolaides said.
Additionally, the minister said students and institutions will be able to define one performance-based indicator of their own to implement.
Nicolaides said institutions already gather the majority of data for metrics the government hopes to implement as performance-based metrics. He said while it is a "transformational change" it will be better for all Albertans.
More to come.