Institutional
News
Cuts and institutional changes ahead for University of Alberta, says President David Turpin
"Substantial changes" are ahead for the university, Turpin said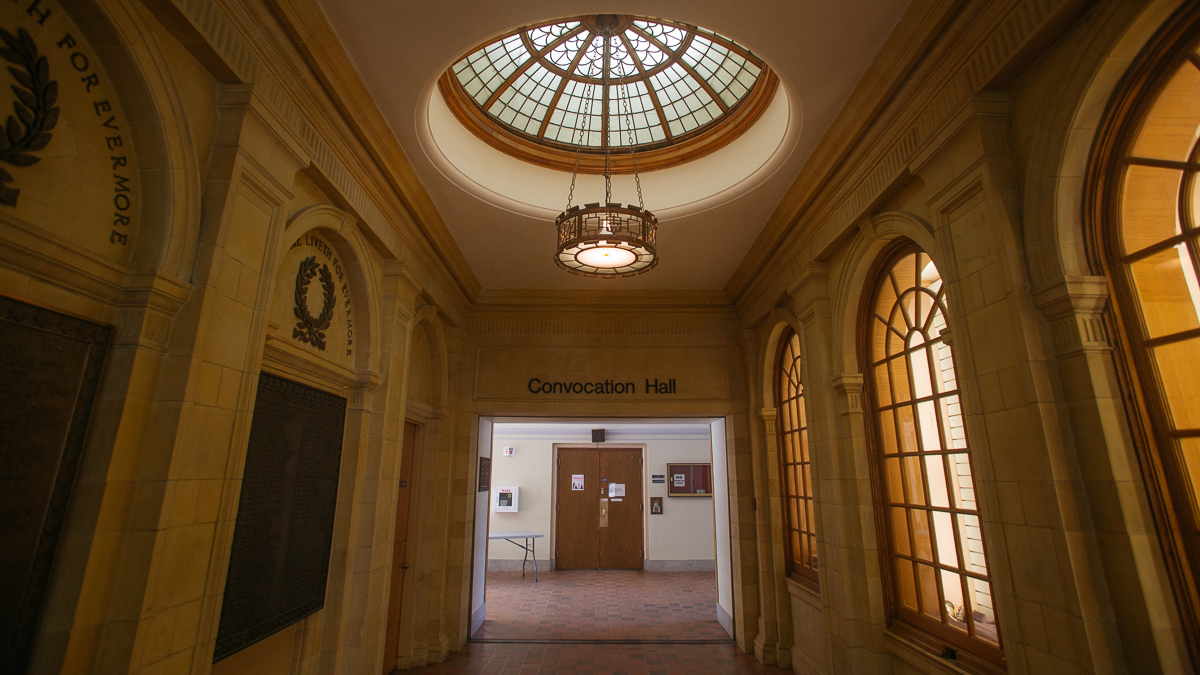 President of the University of Alberta David Turpin spent the majority of his yearly address speaking about future changes the institution should expect including cuts, student tuition increases, and increased student enrollment.
The annual State of the University Address is a chance for the president of the institution to showcase the U of A's progress on achieving its goals and offers a chance for future plans or directions to be announced. This year's address took place in Convocation Hall on October 1, lasted approximately 30 minutes and closed with an opportunity for the audience to ask questions.
This marked the first time the president has publicly stated cuts and institutional change will be required at the U of A.
Turpin said changes are to be expected that could take place "immediately" based on the MacKinnon Report released by the provincial government and the upcoming provincial budget to be released on October 24.
"We anticipate reductions in funding," Turpin said. "The budget tabled on October 24 will likely affect us immediately."
"Being uncertain about the outcome of provincial budget is not… new to us," he said. "However, I recognize that there is a heightened sense of uncertainty this year."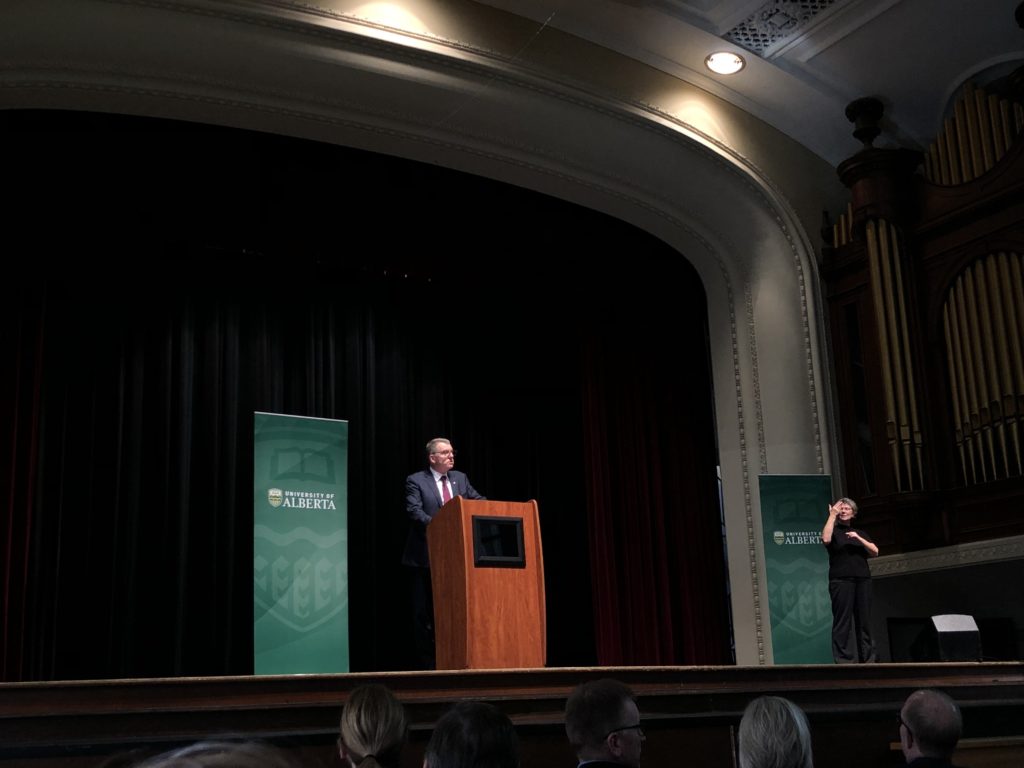 Affirming the forward looking nature of the university, Turpin said the U of A already has begun planning to offset impacts through the implementation of its new budget model, an infrastructure management plan, and a strong demand that is predicted to further grow from both international and domestic students.
Despite this, Turpin said "substantial changes" to the U of A will need to be made, including efficiencies and cuts. Some of the changes Turpin mentioned specifically in his address were:
Identifying administrative savings
Examine program structures, curricula, and delivery methods
Look at academic workloads of staff
Explore how space is being used on campus and if there are ways to make it more efficient and effective
"It is clear there will be some difficult decisions ahead for all," Turpin said. "We will not act reflexively. We will make careful, considerate choices."
Turpin said along with institutional changes, tuition will need to increase. He said he is committing university governance to find new mechanisms to provide more needs based bursaries. Additionally, in all of his conversations with government, Turpin said the province needs to do the same.
"We cannot expect our students and their families to shoulder this burden alone," Turpin said. "We must commit to ensuring that cost does not become a barrier to participation of students."
"A balance between tuition increases on the one hand, and cuts on the other will be one of the most significant decisions our Board of Governors will make in the year."
While cuts and tuition increases loom, Turpin said the U of A should find comfort in the proactive approach it is taking and in its institutional reputation. He recounted numerous research and student achievements, including AlbertaSat's successful satellite launches, the new MetroLab partnership, and that a recent study concluded U of A graduate students are the most employable in Canada.
"Universities are among the most enduring institutions in the world," Turpin said. "They endure because the people within them evolve."