Institutional
News
New U of A budget model will give power to faculties instead of administration, says former financial officer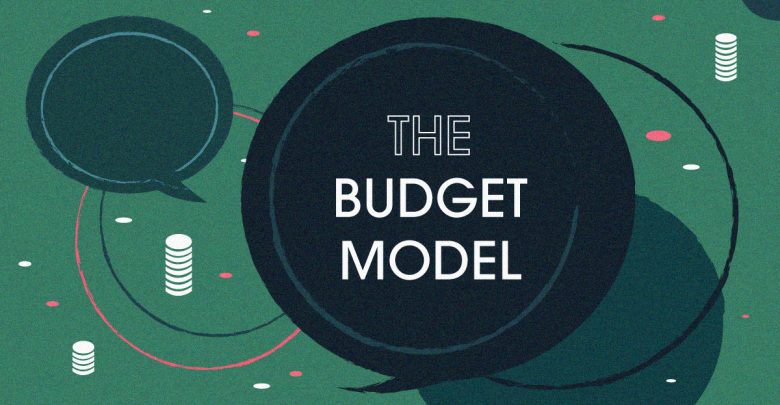 The University of Alberta will be adopting a new budget model that will change how faculties receive funding, one that few Canadian universities use at the moment.

The new budget model, to be implemented in phases over the next two years, has been in development since May 2017. The U of A will be using a model that follows a trend across post-secondary institutions in North America to move towards a more decentralized budgeting model.

"The U of A for the longest time used an incremental budget model," explained Li-Kwong Cheah, who served as a senior financial officer at the U of A three years ago. "Now, it is moving towards a new model that is unique in the university landscape, at least in Canada."
Cheah was heavily involved in preliminary budget model discussions and analysis when it was in the planning phase. Currently, he is the director of finance and business operations at York University Osgoode Law School.

At a town hall on January 14, the proposed model received a mixed reaction from university professors that were present.
Other types of university budget models explained
In an incremental model, the kind the U of A is currently using, every faculty receives a spending budget. Faculties are told to keep spending within that budget and try not to go into deficit. Cheah said sometimes deficits occur, so central administration applies a subsidy to keep the faculty services offered at a comparable level with others.

"In this model, the university considers every faculty a vital unit," Cheah said. "Funding is provided mostly by central administrations decisions. They hold the power."

Cheah said the incremental model offers a large amount of stability and predictability due to it being based on historical trends.

"Basically, funding is adjusted either up or down by central administration," he said. "In the past, this really came down to if the government grant gave more money or less."

For Cheah, a drawback to this model is that there is no way to track if funds are actually working to better the activities the university undertakes. Further, since money is only added or subtracted from budgets, there are few ways for administration to adjust funding levels to match actual demand.

"If a faculty has a large demand one year but then this decreases over time, the incremental budget model will have difficulty accounting for this," Cheah said.

The new model the U of A will be gradually implementing is an activity-based budgeting model. This type of monetary accounting relies on unique actions a university places value upon, like research or teaching. The university then accounts for this using metrics it develops to assign budgetary values that will be associated with a level of demand.

"This model is tricky," Cheah said. "It requires central administration to create an accounting mechanism that will basically… hand out funding levels to faculties based on a formula."

At the U of A, this formula incorporates a funding tool called a basic revenue unit (BRU). Each faculty will have their own BRU that is multiplied by the number of students enrolled within the faculty. BRUs are set to take into consideration the cost of instruction of a particular faculty, including if specialized labs, equipment, or class sizes are required.

"This will be a slight change at the U of A," Cheah said. "Now central administration will have less power to allocate funding. Instead, the behaviours it deems important will determine some of the funding levels."

Cheah said other budget models that universities in Canada use include performance-based budgeting and responsibility-centered management (RCM). Performance-based budgeting includes rewarding facilities or academic units for specific tangible outcomes that can be measured, such as graduation rates or the number of students attaining a grade.

"This is a model that looks at what is the university outputting," he said. "This is what the institution values and places monetary value on."

RCM budgeting delegates all operational authority to faculties instead of central administration. Cheah said this is due to the belief that since faculties know their teaching mission and goals, they best know how much money should be put toward programming or research. Under this model, each academic unit receives its own revenues and incomes, including the tuition from students enrolled in that faculty.

"This creates responsibility for budgeting at the faculty level," Cheah said. "However, on top of their own expenses, each unit also receives a portion of expenses that are from services all of campus uses, like a library."

Budget models at other Canadian universities
Cheah said the majority of universities in Canada and the United States use some kind of RCM model. In Canada, universities that use this type include the University of Toronto, University of Waterloo, McMaster University, University of Saskatchewan, York University, and Queen's University.

Incremental budget modelling is employed at McGill University. Administration at the university sets the operating budget completely and determines the priorities and funding levels for the institution's faculties. In 2014, a working group at the university examined the possibility of adopting an activities based model, but found that the "university is not yet ready to implement the model."

Carleton University has a unique activities-based model. In contrast, the University of British Columbia (UBC) employs a hybrid of performance-based and incremental modelling. UBC administrators call their variant of this type of modelling the Tuition Allocation Model (TAM). All tuition at the university is allocated directly to the academic unit a student is enrolled in, while other funding is allocated via an incremental style.

"At the end of the day, budgeting models are difficult to categorize," Cheah said. "Each university makes a general model their own… They adapt it to their needs and what best serves their institutions."

For Cheah, implementing a new budget model, especially a decentralized one is difficult at first.

"It takes a while to get the funding units or formulas right," Cheah said. "However, once that is set up, everything else will fall into place."