Getaway
SU extremely receptive to new multimedia project space being used to film porn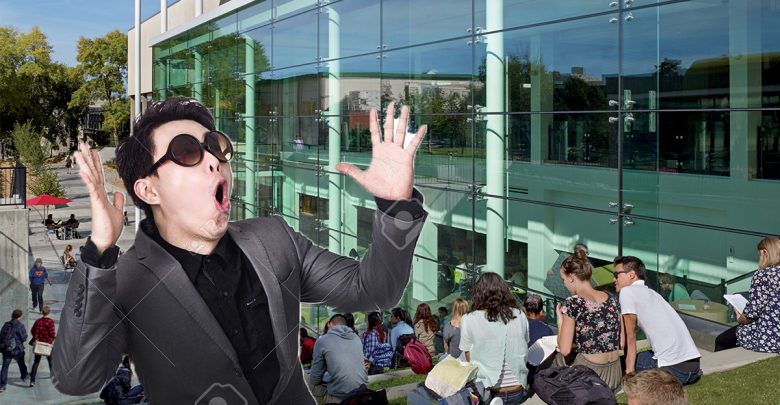 The SU has "an insane level of interest" in the proposal of pornography being added to to the list of projects students are presently allowed to work on in the new multimedia space — says an SU representative that has elected to keep students and faculty (not already in the know) in the dark as to what a kinky boi he is.

"We have always been highly supportive of students finding new and creative ways that we hadn't intended or even thought of for using our SU-funded student spaces," the representative said before exhaling a monster bong toke. "And to be frank, I think porn is just so fucking rad. So naturally I'm very excited to see how the student body will take advantage of this opportunity."

Students have been eager to take advantage of the changes to the multimedia space regulations — as the long lines in the SUB basement outside Infolink can verify. Furthermore, the room's weekly availability is spoken for, without fail, by noon every Monday, leaving a slew of angry horndogs turned away to wreak havoc on Airbnbs across the city.

"University has just put me in such a financial hole that I figure to get out from under this debt I might as well start filling some other holes," said one such student who was turned away after the space became fully booked.